6 Pairs of Shoes Every Man Should Have in His Closet
Building a wardrobe can be a bit confusing for the fellas out there, especially when it comes to the most expensive items in your closet: your shoes.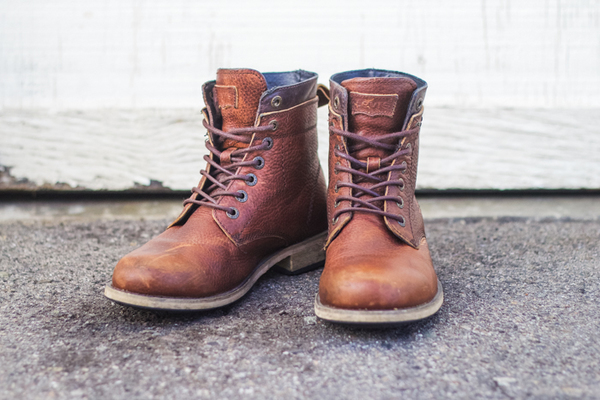 You want to have some great options to wear with different outfit styles, but you also don't want to drop thousands of dollars on two dozen pairs of shoes. Here's the secret: you don't need every shoe variation in the book to be able to adequately match your outfits. You just need the right shoes in your closet to make it work.
The key is to pick the shoes that are the most versatile, and give you the most bang for your buck. On that topic, You can check out
my blog
for a free PDF that lists every piece of bang-for-your-buck clothing a man can get. You'll love it.
But, onward! Below, I've described the 6 essential pairs of shoes every man should have in his closet. Pick em' up this weekend and you're well on your way to becoming a style icon.
1. Work boots (pictured at top)
This is a place to invest and not skimp on quality. The more beat up they get, the more legit you look. They look great with dark wash jeans + basically any other shirt in your closet. They're a classic choice that will never go out of style, so find a sturdy pair of brown leather boots and keep em' for decades. Those pictured are no longer made,
but you can't go wrong with some Red Wings.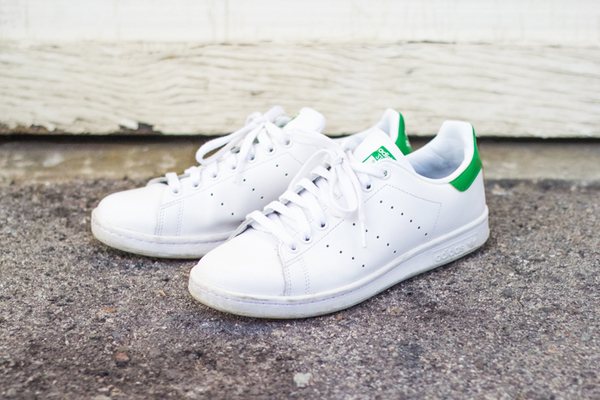 2. White sneakers
Look for a clean, crisp, simple pair of white sneakers.
I have the Adidas Stan Smith'
s and wear em' multiple times a week. I love them because I can wear them with anything: shorts and a tank top? Good to go. Dark wash jeans and a v-neck? Yep. Khaki chinos and a casual button down? Go for it. Shoot, GQ stylists will even pair them with a suit sometimes. They're insanely versatile! Just be sure to keep those bad boys clean.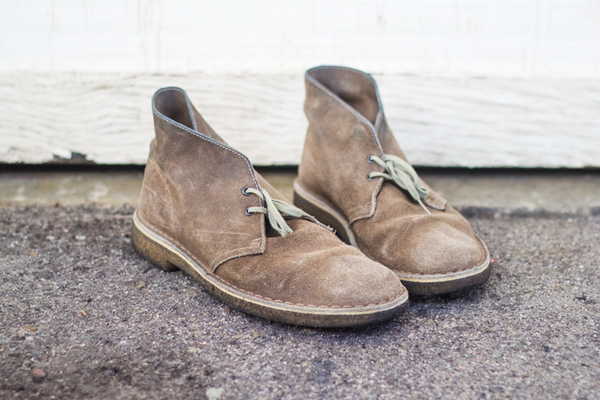 3. Chukka boots
If you're like me, most days you're probably wearing some sort of denim. In my opinion, no shoe looks better with blue denim than some brown chukka boots. I like them because you can keep them casual with a v-neck or henley, or dress them up with a nice button up shirt and jacket. They can be whatever you need them to be.
Clark's Desert Boot
is kinda the standard here, but other brands might have them for cheaper if you're up for some research.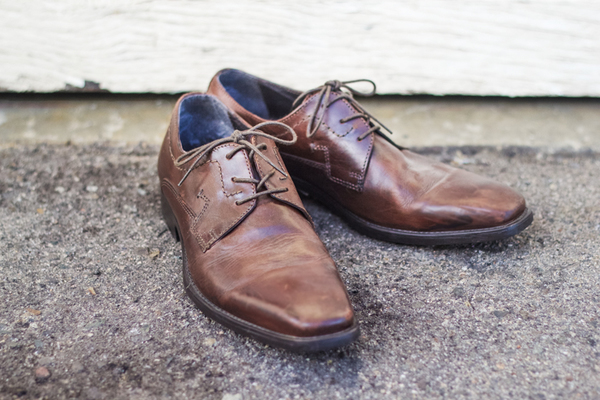 4. Brown oxford dress shoes
You're out of college, dressing professionally for work, and going to the occasional weekend wedding. It's time to step up your game and get some legit dress shoes. Toss those terrible square-toed, faux-leather shoes you got in the 9th grade and grab a quality pair of brown oxford dress shoes. They look great with a navy suit for more formal occasions, and they can be your go-to daily shoes to wear at the office. You could even pull off a pair with dark wash jeans, a nice shirt and a blazer. Don't skimp on price here; invest in some high-quality shoes and you'll have them for years to come. I picked up a pair of
JCrew's Ludlow Semi-Brogue
Oxfords at their factory store a while back for a few hundred bucks.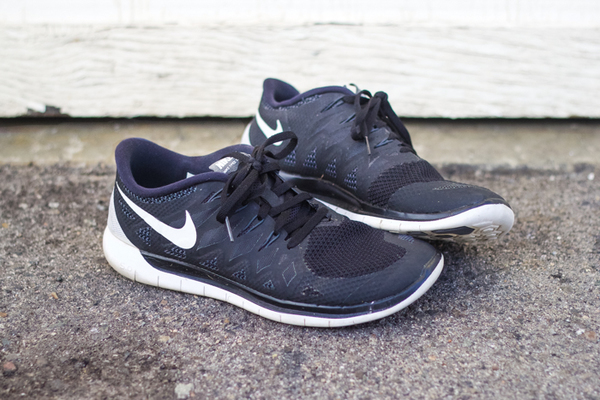 5. Athletic Shoes
1) If you don't exercise a couple of days a week, you should. 2) If you don't have a stylish pair of athletic sneakers to work out in, you also should. Keep it simple and get a pair of cross-trainers or running shoes in a basic color: black, white or grey. I'd head to the outlet mall to as you can almost always find some good ones on sale. Here's a little secret: if you have some fitted jeans, you can sport
a cool pair of Nike Frees
and a simple tee shirt and look great for sort of a sporty-casual look.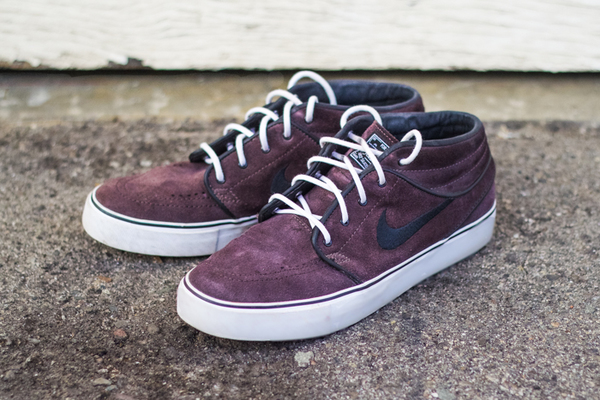 6. One pair of bold head-turners
Every man needs a piece of clothing that can turn some heads. So keep your eyes open for some shoes that might do just that. Look for something bold! Yeah, you might have to walk with a little bit of extra swagger and confidence, but hey, being unique never hurt anybody, right? I have s
ome purple high top Stefan Jankoswki Nikes
and I get compliments every time I wear them.
———
Jay Howard is a Southern California based lifestyle blogger and digital influencer. His blog focuses on helping men in the Millennial generation learn to live and love better, with content focusing on relationships, confidence/charisma, career, health, style and personal development for the modern man. You can follow him on YouTube, Twitter and Instagram.