18 Best Online Woodworking Classes [2023]
Being able to woodwork is an invaluable skill. It can mean being able to make modifications to existing pieces and creating your own crafts. With enough experience and learning, you can even make your own furniture.
In this day and age, the internet is one of the greatest assets we have. Even for something hands-on like woodworking. There are a ton of woodworking classes to be tried online, but which are most worth your time? Finding the right course comes down to affordability, how easy it is to follow along, and what skill level is being taught. There are options for beginners, intermediate, and expert woodworkers to keep your skills sharp and developing.
The Best Online Woodworking Classes in 2022
With so many online woodworking classes to choose from, it can be difficult to know where to start. But there are more than a few that stand above the rest of the fray.
These are 18 of the best online woodworking courses available today. The topics range from the basics of woodworking and understanding how to get the most out of the tools used to building something more comprehensive like furniture.
This one is not so much a specific course as it is a resource for learning a wide array of things about woodworking in general. For beginners especially, it can be infinitely helpful to know how to get a workshop together, the basics of learning woodwork, and so much more.
Woodworking for Mere Mortals is a great one-stop shop for all there is to learn about woodworking. One course offers all there is to know about creating the optimal workshop. Another puts a focus on how to start building those first couple of projects over six weekends. It eventually progresses into more comprehensive, impressive-looking workpieces made by hand.
If you are completely new to the world of woodworking, this is a great place to start. It can help you to build the basics that you will carry with you throughout your woodworking journey. It also means creating a more complete woodworker along the way.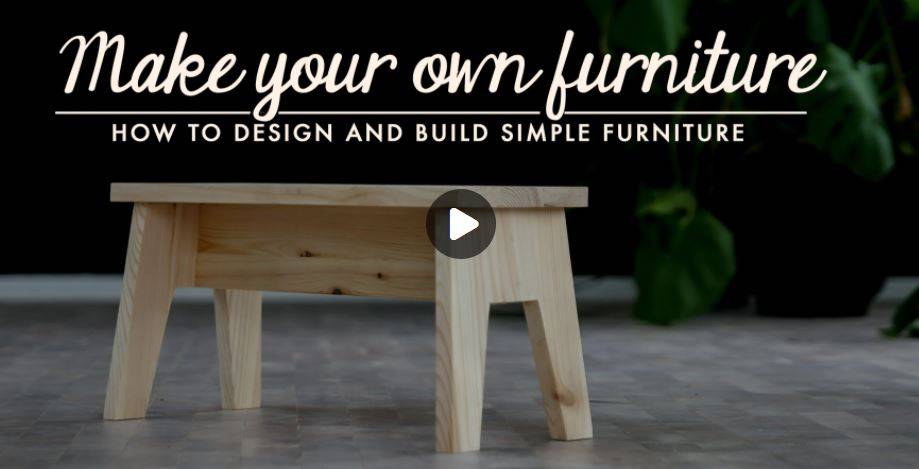 It is safe to say that the dream of many woodworkers is to eventually be skilled and experienced enough to build their own furniture. For those just starting out on the woodworking journey, it can seem like a pipe dream at best.
But with SkillShare's course, amateur and seasoned woodworkers alike can learn what it takes to create beautiful, hand-crafted furniture. The course is simple but comprehensive, walking students through each step quickly but without getting lost. It is perfect for shorter attention spans while also ensuring that all the steps are covered.
The course covers designing the furniture and ensuring that the right tools are selected for the job. It also covers picking out the right wood for the job, cutting out all of the pieces, and finally assembling them together. All to create a great-looking end product that you won't believe you made.
Another general guide rather than a specific course. Woodworkers Guild of America offers far too many courses and videos to cover in one space. Rest assured, there is just about everything under the sun that amateur and seasoned woodworkers alike will love.
There are a ton of videos about woodworking in general, from basics to how to apply finishes. Courses for understanding wood hardness, making dovetails, utilizing your individual tools, and so much more are available in their woodworking catalog.
If you are a little more experienced and not looking to be instructed on the basics of woodworking, there are individual project courses. Making a clock from a vinyl record, building a simple yet effective wood box storage system, or more crafty projects like a CNC beer serving board are all available. There are no limits to what can be discovered and learned through their extensive catalog.
One of the important things about woodworking is having an understanding of not only the different types of wood but what they can offer to each project. Beginner woodworkers tend to just grab what looks best and not what fits best.
In "All About Wood" by Udemy, amateur woodworkers can gain a better understanding of the different types of woods, what they are used for, their benefits to a project, and so much more. This course will teach about man-made materials like melamine, particleboard, plywood, softwood and hardwood, milling lumber, hardwood grading, veneers, and so much more.
With so many wood choices out there, it is crucial to have a better knowledge of what is out there and what may be right for your project. When you are more familiar with the different wood types, it means making better decisions as to which one to select for your next project.
As anyone who has attempted woodworking in any form knows, making straight cuts is a bit more difficult than it might seem. Being off even a little bit can throw off the rest of the project, so making those straight cuts is essential.
This course from Instructables covers all that there is to know about making straight cuts. Getting measurements right is of course part of the equation, but there is so much more to learn. Understand what kerfing is and how it impacts your cut, what tear-out is and how to manage it, and everything you could need to know about making straight cuts.
Additionally, this course will show students how to make plunge cuts, zero clearance cuts, and score cuts. You will also learn how to manage feed rate and what kind of blade to pick. Before long, you will become the master of making clean, precise cuts. This means having more precise woodworking projects going forward.
There are a few commonalities that bring people into the world of woodworking. There are a litany of different projects that are quite common but building them out can seem much bigger and more difficult without the right help.
One of those projects is a DIY planter box. The reason this is such a popular DIY option is that it is relatively straightforward. That is a perfect choice for someone who is new to woodworking or doesn't feel confident in their abilities just yet.
This course will walk you through how to cut each of the pieces, and legs if wanted, and the bottoms as well. Step-by-step assembly is covered in detail and everything comes together with lessons on how to properly finish, including flame finishing. Before long, you will have a simple project that you can feel proud of.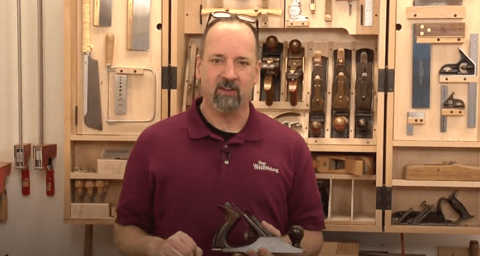 The hand planer is one of the most common and valuable tools at the disposal of a woodworker. So, if you plan to become a more effective woodworker, it helps to not only be familiar with the hand planer but have a greater understanding.
In the "Fundamentals of Hand Planes" by Taunton Workshops, the instructor will go over things like reading the grain of the wood, responding to the information that you can get from the grain, why the angle of the blade matters, and how to avoid tear-out.
Students can also learn how to use their hand plane for a variety of things. Removing machine marks, adding decorative edges, fitting joins, producing surfaces that are glass-smooth, and even handling pretty nasty grains. By the end of the course, you will be a master of the hand plane and have a dangerous weapon at your woodworking disposal.
Not everyone has woodworking experience under their belt. We all have to start somewhere. Being a beginner means not even understanding the simple basics that woodworking entails. And that is okay, it just requires a course that can help.
With "Professional Woodworking for Beginners" from Domestika, even the most unfamiliar of students can become properly educated on all there is to woodworking from a beginner standpoint. There are lessons about the tools used, creating a simple project like a seat, going over the materials and the design aspect, as well as assemblies and adjustments.
Within the course, there are a couple of simple woodworking projects that can help get complete amateurs acclimated. It is the perfect course for wannabe woodworkers who have never attempted it before. It is the foundation needed to create the woodworking experts that will come at some point down the line.
One of the core foundations for any quality woodworker is the space in which they work. The workshop is one of the most vital parts of being a good woodworker, each space being a sanctuary for creating masterful projects.
In this course by the Weekend Woodworker, you will learn all that there is to know about turning your workshop from a mere workspace into a sanctuary. The idea is that the shop will work with you in creating all of those projects, not against you. But it starts with better organization, planning, and creating the space that feels right for you.
When this course has finished, you will know what a proper workspace looks like. Even more importantly, you can take little bits of your own preference to create a workshop that is completely unique to you. In the end, it will become the perfect space for creating woodworking masterpieces like no other.
When you start getting into slightly more comprehensive projects, it becomes less about straight cuts and more about greater detail. One of those details is being able to create joints and apply them to various projects of your choosing.
In this course, you will learn the beginning points of joinery. It starts with a project and four joints in this instance. Before you can start, you need to learn about utilizing the right tools and materials for the job so that you can produce the optimal project.
This course will also cover the different methods for joinery. Gluing and screwing, dowels, pocket holes, and biscuits will all be addressed, giving you a diverse skill set when it comes to joining your project together. With this project, which is a picture frame, you can also learn how to properly finish that frame as well.
11.) Fundamentals of Cabinet Making by Udemy
Without a doubt one of the most popular woodworking projects involves cabinetry. There is nothing like being able to create custom cabinetry for a bathroom, kitchen, basement, or anywhere else that you need proper storage.
The "Fundamentals of Cabinetry Making" by Udemy is a great place to start. This course is great for those who want to learn to not only build their own cabinets but how to design and choose the right materials for them. These things may seem somewhat simple on the surface but there is more to know about the process than one might imagine.
Learn how to perform dado and rabbit joinery, dimension a face frame, cope and stile joints for cabinet doors, and even accent your cabinets with molding and caps. When you are finished, the possibilities for custom cabinetry will be endless and you can create exactly what you have been imagining.
In the process of becoming effective at woodworking, it is vital to not only have a better understanding of your tools but a more effective understanding of how to implement them. The tools are only as good as you let them be.
"Handheld Router Tips & Techniques" by Craftsy is a great course for learning the finer points of one of woodworking's most valuable tools. The router will come in handy for a wide array of woodworking projects and knowing how to properly use it is an absolute must.
This course will give a brief overview of the handheld router as well as what bits and accessories can and should be used. There is a comprehensive portion about proper setup, safety, and lighting tips that can make your experience a better one. Finally, you can learn how to profile edges and flush trimming. When all is said and done, you will feel like an expert with a handheld router.
Like the course on learning to use a handheld router, "Table Saw Essentials" by Udemy is about getting a better feel and understanding of another essential tool: the table saw. Odds are that the majority of projects that you tackle will involve a table saw at some point or another.
In this course, you can learn the basics of the table saw. It can be used for roughing stock to size, taking it to final dimensions and everything between. Learning how to crosscut and rip, cut rabbets, set up a stackable dado head, and so much more will be covered.
Most importantly, you can learn what separates one blade from another and why that matters. Approaching a project with all of the proper information means doing it right from start to finish. All that and more can be learned, making you a master with the table saw before long.
Part of woodworking is creating projects that have practicality as well as aesthetic beauty. So, what more practical project is there than creating a hanging tool cabinet? After all, going without one can mean tools in disarray, difficult to find when you need them most.
"Building a Hanging Tool Cabinet" by Taunton will show you everything that you need to know about tackling this popular woodworking project from scratch. It starts with different design ideas to maximize storage and accessibility while also looking for unique touches that are all your own.
Users will learn how to master door and case box joinery. They will learn to use their table saw to cut precise dovetails. Preparing the cabinet for a square glue-up, creating gorgeous panel doors, and learning how to get the most of your hand planes are all covered.
By the end of it all, you will have a project that you can feel proud of while also getting practical use out of it. That is a win-win if there ever was one.
Creating plans and drawings are vital to proper woodworking. As woodworkers gain more experience and begin to feel more comfortable, there will be a need to refine techniques and tools to create better, more effective sketches.
This is why Sketch Up is such a popular program. In this course from Udemy, users will get a better understanding of what Sketch Up is and how to implement it to create the most optimal woodworking plans and designs possible.
Sketching out ideas quickly and effectively, making edits to existing models, utilizing the error method can all lead to cleaner, more efficient cuts. You can even learn how to model complex shapes utilizing simple techniques. By the end of the course, users will be able to effectively use Sketch Up to create plans ranging from basic to more complete.
Another course where getting familiar with a specific tool is emphasized. In "Getting the Most From Your Bandsaw" by Taunton, you can go from completely unfamiliar with the bandsaw to becoming an expert in no time.
The goal is to ensure that you know the bandsaw inside and out. It starts by explaining the anatomy of the tool, what each part is and why it is essential to the functionality. Safety tips and techniques are demonstrated so that proper use can be applied.
There are also lessons for adjusting the blade or changing it to get the perfect cut, upgradable features that may improve performance, and so much more. Not to mention the "must-have blades" that every woodworker should have in their arsenal. By the end of the lesson, you will feel like the bandsaw master, ready to use it to create the perfect workpieces.
There are a few basic projects that most woodworkers begin with. At the top of that list is learning to turn a bowl. Turning is one of the most crucial woodworking skills to learn and there is no better way to do so than by learning the basics of woodturning on a bowl.
In this course, the instructor will go over the basics of turning as well as things like shop safety and tool sharpening. Before long, it is right into mounting and rounding the blank so that it can take the appropriate shape needed to create a great finished product.
By the end, hollowing the bowl and even creating a jam chuck will be covered. When you have created the perfect shape, the finishing steps will go over how you can make that bowl look shiny and pristine. When all is said and done, users can feel comfortable with the basics of turning and apply those lessons to create other projects in the future.
There is nothing like being able to create customized gifts, especially when gift-giving season comes. The only limitations are your time and creativity. It is the chance to give someone a truly unique gift that they can't just get at the store.
Making handmade Christmas gifts is possible no matter what level of woodworking you fall under. This course will go over the different tools and supplies needed to complete a wide array of projects. Mug trees, beer caddies, and cutting boards are all covered from start to finish.
Learn how to design, measure, cut, and assemble each of these projects from scratch. Before long, you can have an array of custom gifts to give out during the holidays or woodworking projects you can sell for profit. Even more importantly, you can have the foundation that you need to create custom gifts going forward that are tailored to the recipient.
How to Choose the Best Online Woodworking Classes
Since there are so many different woodworking classes available online, it can be all too easy to feel overwhelmed. Those more experienced may be looking for classes that are a bit more niche or specific, which makes the hunt a bit more refined.
But those who are completely new to the world of woodworking need a little bit of help. With so many choices available, it can help to have a little direction along the way. Here are some of the most important features to look for when it comes to choosing online woodworking classes.
Cost
Cost is always going to be a factor no matter how you slice it. Some woodworkers may be willing to pay a little more to learn an elusive or difficult skill, but most amateurs are going to want a course that is affordable and delivers value.
Choosing an online woodworking class can run the gamut when it comes to costs, too. There are some courses focused on individual projects that can run the gamut from $10 or $15 while others can cost well into the triple digits.
It ultimately comes down to what you are trying to learn and how quickly. For beginners, it can be easy to fall into a rabbit hole that winds up costing hundreds. A basic overview that delivers value for the money is perfect for beginners to woodworking and can allow users to become pickier down the line.
If you are an amateur looking to build up a decent knowledge and skillset, it would be worth investing $100 or so in a couple of different courses. That is a relatively low amount to pick up the essentials so that you can begin woodworking on your own in no time.
Length
With so many choices in online courses, there will come varying lengths as well. This is more dependent on personal preferences than anything else as there is no "right" or "wrong" length for a woodworking class.
For those with shorter attention spans, choosing a course that is broken up into smaller, more digestible videos is ideal. This way, keeping attention focused on the lesson is a bit more manageable than something in huge chunks.
Longer videos can be tougher to sit through but being able to scroll and skip to certain parts is a major benefit. It is important to find a course length that you are comfortable with. If you can't keep interested in the course, it will be nothing more than a waste of money in the end.
Quality of Plans
Those looking for online woodworking classes will notice that there can be a disparity in the quality of courses offered. Some are very barebones, either assuming that users have a prior knowledge base or otherwise looking to just make a few bucks for little effort.
The quality of the plans offered should include quite a few things. It should include the length and size of any wood pieces needed for the project, a list of tools, accessories, materials, and more. Beyond that, it should leave no question unanswered when you have read the instructions.
Being able to see detailed information means having a better idea of what to do. Choosing a course that has a detailed guide means that there is less chance of error along the way. The best of the best will go through each step and break down what is happening and why.
For amateurs especially, the quality of plans is a hugely important factor in choosing the right course. It is always better to have more information and help as that can be pared down or skipped through when appropriate. But if there isn't enough information then things get a lot more challenging along the way.
Tutorials
The main difference in online woodworking courses is the level of depth in which the courses go. Some are more peripheral in nature, having an instructor go through a relatively short video to provide visuals of what to do.
There are other, full tutorials that break down every step in detail. Some of those even include the instructor performing those steps in greater detail so a visual representation of each step can be applied. There is nothing like seeing how something is supposed to be cut, how it is supposed to fit, to help ensure that a project goes according to plan.
Beginners would benefit from a more comprehensive tutorial in their course. Not just learning the how's and the why's, but seeing how everything is done. Users can then rewind, fast forward, and put themselves in a position to best mimic the steps they are seeing.
Tutorials are crucial for teaching beginner woodworkers what quality woodwork looks like and how to achieve it. More advanced woodworkers may be able to get away with readable instructions as they have done a lot of similar things before but anyone less experienced may struggle without a proper tutorial.
Finding a Niche
This is where there is the greatest disparity in online woodworking courses. There are more than a few beginner options that teach everything from the basics to the tools to starting the most common projects in the woodworking world.
Not everyone is at that beginner level, however. This is why being able to find something a bit more specific, even a specific project, can be more helpful. It all depends on your experience as you attempt to tackle a project.
The good news is that there are so many individual project courses out there that you can find out how to make just about anything you could think of. Though it may be beneficial to take a beginner class before starting, it isn't necessarily required.
With experience and knowledge, you can skip the broader courses and find something that fits your needs more specifically. That is the beauty of online woodworking courses: there is a little something for everyone regardless of where you look.
Reputation
While there are some aspects to choosing a quality online woodworking course that is a bit arbitrary, there are others that are indisputable. One of the latter involves the reputation of the online woodworking class.
To put it simply, you want to be certain that whoever you go with knows what they are talking about. There are plenty of amateurs out there on YouTube, for instance, but there is a chance that they may be leading you down a path toward a bad project.
There are more than a few reputable outposts online for quality woodworking content. Subscribing to one of them is the surest way to not only learn what you need to but to feel confident in the abilities that you are learning.
While cost may be at the top of the list for most amateur woodworkers searching for courses, reputation is right there as well. Find a course that you can feel confident in and you will be able to follow along in confidence.
Accompanying Materials
For the most part, a quality online woodworking class comes down to the materials available. Since each person taking the course learns in their own way, the more comprehensive the tools and materials, the better the course will be.
Any accompanying materials will do nothing but help those trying to learn. Tutorials are great, for instance, but sometimes having a photo still to look at can provide a good idea of where someone is in a project.
Blueprints and plans, definitions, links to relevant products, and more can all create a much more complete educational experience. Those accompanying materials can also mean being able to make better decisions when trying to take on a project alone.
Final Thoughts
It can be all too easy to feel lost when it comes to finding a quality woodworking class online. But with a little bit of guidance – and a few helpful links – you can find something that tickles your fancy and gives you the best chances of making something awesome.
Whether you are looking to start from scratch and learn the basics of woodworking or get more granular and tackle specific projects, there is something for everyone. There are even some sites that offer subscription services for various walkthroughs, tutorials, and courses if this is something that you plan to do on a regular basis going forward. Either way, be sure to get practice by completing a few woodworking projects for beginners.
Before long, you can feel confident in your woodworking abilities. That means being able to tackle projects that may have previously felt impossible to do so. All it takes is a little bit of help along the way.