IKEA's "Viral" Subway Displays in Paris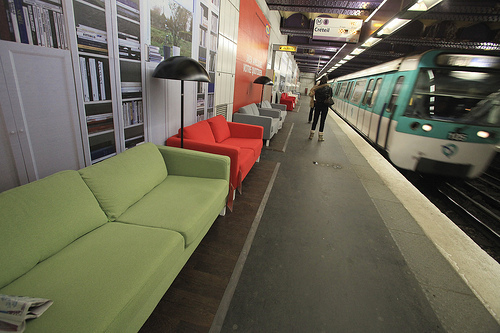 IKEA has installed furniture vignettes in four high-traffic metro stations in Paris. [For those in the know – Champs Elysées Clémenceau ligne 13, St Lazare ligne 12, Concorde ligne 8, Opéra ligne 8]. Each display includes several sofas, lamps, and large prints of IKEA interiors. From the looks of it, they totally transform the normally drab subway platforms.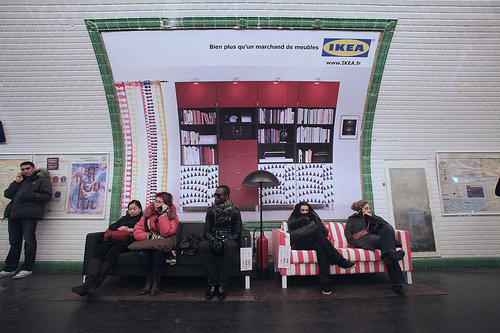 Certainly, with this much use, traffic, and urban grime, these can't last long, but I gotta admit, I'm digging this. I think its really smart, and despite its familiarity, pretty novel.
Has anyone ever done this before? I can totally imagine Parisiens in a few years say "Dude, remember when IKEA put all those couches in the metro?"