Come Prepared: Essential Carry Pocket Tool Kit with Room for Cards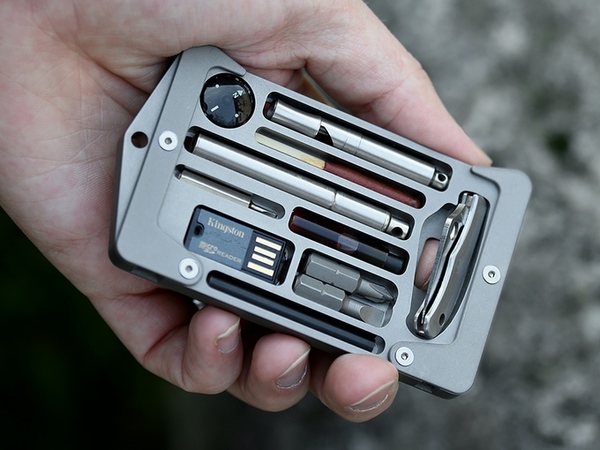 Looking for a way to stay prepared no matter what? This survival credit card case is a good start to being the guy everyone knows is ready for anything. There are a few things I always like to keep close, but at the same time it is a pain to carry around a bunch of small pieces. This simple case has about a dozen everyday tools and will hold up to 4 cards. Carved from a single block of titanium, it's light but strong enough to stand up to daily abuse.
Tools include a pen, waterproof matches and fire-steel, compass, iodine for drinking water, a whistle, knife, and hex screwdrivers. The spring-loaded card holder keeps the cards secure but easily accessed so it's perfect to keep just the essentials close.
Take a look at the Kickstarter campaign here, backing starts at about $100.