You're Going to Want One of These: How to Make the Ultimate Backyard Lawn Game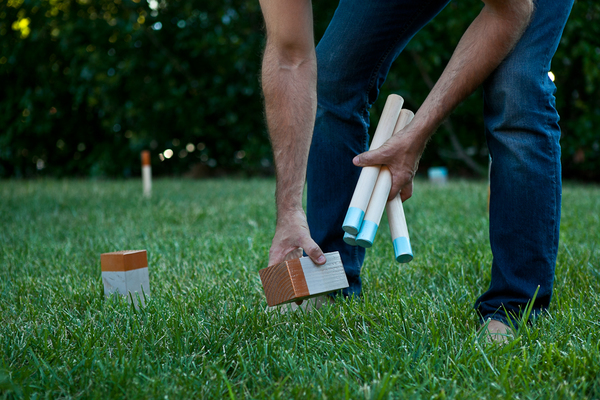 I thought I knew all the best backyard games, until I found out about kubb (pronounced 'koob'). It was like nothing I'd ever seen, but once I understood the rules and played a game, I was completely sold?
Also known as Viking chess, it's one part strategy, one part skill, and the rest is just plenty of luck. With a standard 4×4 and a few lengths of dowel you can make your own set in an afternoon, and enjoy it for the rest of your life.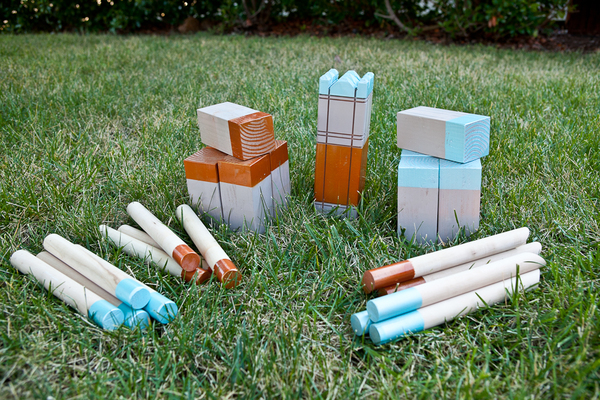 Kubb is a simple lawn game played by teams of 1-6 people, with the objective of being the first to knock over the 'king' kubb. Sounds simple, but there turns out to be a lot of strategy involved.
Fortunately, building your own set isn't complicated: I made my set with a single piece of 4×4 fir, and four lengths of dowel.
This project was sponsored by mike's hard lemonade. mike's is made with all natural ingredients for a refreshing, flavorful alternative you can enjoy on a warm summer evening. With a wide variety of flavors, there's something for every player to enjoy.
Materials:
4×4 Post, 8′ long
(2x) 3/4 inch dowels, 4′ long
(2x) 1/2 inch dowels, 4′ long
Paint (optional)
The Cuts:
1x King (3.5″x3.5″, 12″ long)
10x kubbs (3″x3″, 6″ long)
6x batons (3/4″ dowels, 12″ long)
6x field boundary posts (1/2″ dowel, 8″ long)
The Process:
Cut the the King and kubbs to size (I used a miter saw, but a hand saw would work fine too).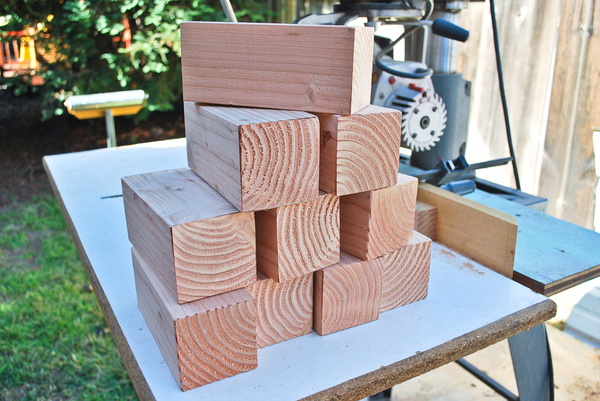 Shape
I got a little creative with the king kubb, creating a crowned and kerfed design (safely) with the table saw. You can make yours as simple or complex as you want, or just opt to keep the king square and use paint to distinguish it.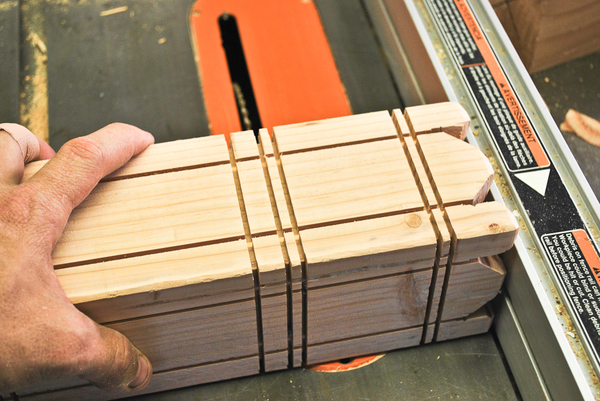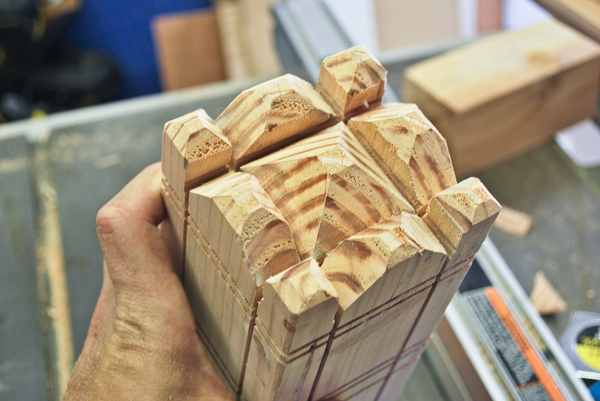 Paint
Spray paint is definitely the way to go here. I chose a solid summer blue and copper motif, using blue tape to make nice crisp lines. Remember to go slowly, and use light passes to create the saturation and opacity you're after. Three light coats will dry faster than one heavy one, and there's much less of a risk for drips.
Time to Play!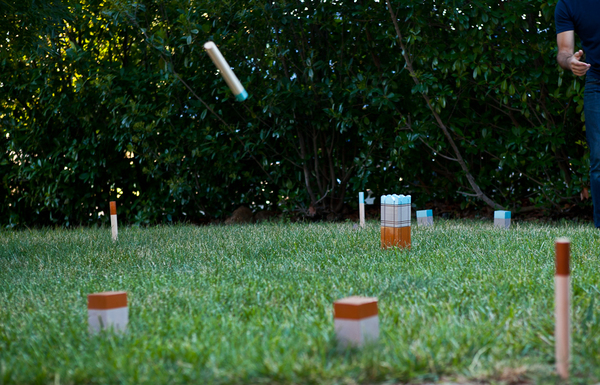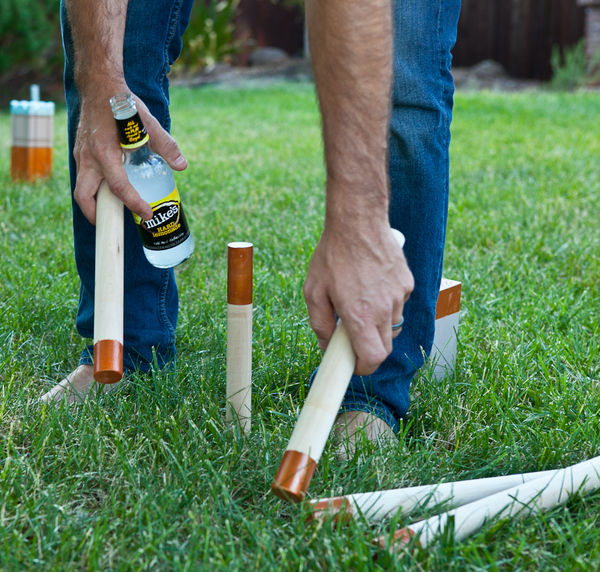 Objective: the game is won by the first team to knock over all the other team's kubbs, and then the king, in one turn.
Setup: The pitch is 8m long by 5m wide. Set five kubbs evenly spaced along each baseline, and place the king kubb in the center of the field.
Gameplay:
Team A attacks, tossing their throwing batons (the dowels) from behind their own baseline, trying to knock over Team B's baseline kubbs. Batons must be thrown underhand, end-over-end.
Team B defends, tossing any knocked-over kubbs back across the field, trying to land them inside Team A's half in just two tries (without landing them out of bounds). If they can't do it in two tries, Team A gets to place them anywhere in their own half.
Team B attacks, trying first to knock over Team A's field kubbs, and then their baseline kubbs.
Team A defends, throwing back any knocked-over kubbs back into Team B's half.
Team A attacks: they get to throw at Team B's kubbs again, but they can throw from the nearest remaining field kubb on their half (or their own baseline if there aren't any).
Play continues until one team has knocked down all the other's field and baseline kubbs. At that point, they can try to knock over the king (throwing from behind the baseline). If they do, they win!
Want more details on how to play? Here are the official rules, and here's a nice illustrated version.
Overall, the game took about three hours to make and paint, so start early and you'll be tossing them around by dinner time. And if you do, let me know or leave a comment with a picture so we can check out your DIY kubb set!
This post was sponsored by mike's hard lemonade, but all opinions are mine alone. Thanks for supporting the brands that make ManMade possible.