5 Famous Shakespeare Speeches and Soliloquies To Know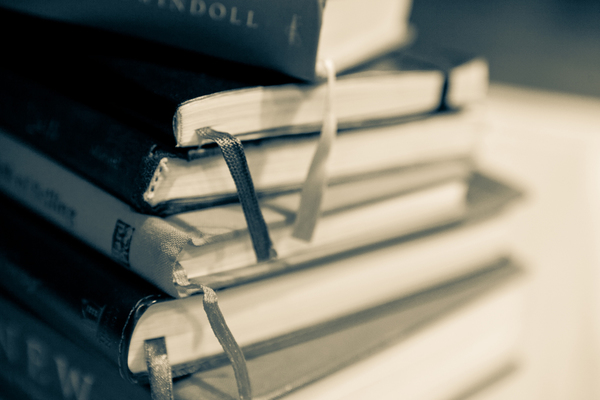 So, I'm gonna throw down and get controversial for a sec: William Shakespeare was the greatest playwright and poet who spoke English, and I'd relish a comment-fight-to-the-death in the comments anyone who disagrees (not really, but I encourage the conversation).
To argue the man's merits feels redundant; the work speaks for itself. The Bard's plays are so influential that he's taught us how we understand storytelling and character development in the modern and post-modern world. His words have become so ubiquitous that I'd bet good money everyone reading this knows unique phrases from at least 4 of the 5 speeches below (also lots of movies take their titles from his phrases). I challenge any man considering himself an educated member of our society to read these speeches and attempt to commit them to memory. You'll find them helpful in more than a few settings.
1. "To Be or Not To Be" by Hamlet in Hamlet
As long as I'm fabricating odds out of nowhere, I'll argue that if you rattle any person awake in the middle of the night and shout, "QUOTE ME SHAKESPEARE!" and said person complies, you'll get, "To be or not to be, that is the question." It's probably old Billy Shakes' most famous speech from the most famous character in his most famous play. It comes about 1/3 of the way through the play when Hamlet enters, wracked with the loss of his father and the news from the great beyond (his father's ghost? the devil? madness?) that his father was murdered by Hamlet's uncle, coupled with the estrangement caused by his mother's recent marriage to the accused murderer, on top of feeling betrayed for various reasons by his lover (Ophelia), just before the famous "nunnery scene."
HAMLET:
To be, or not to be, that is the question:
Whether 'tis Nobler in the mind to suffer
The Slings and Arrows of outrageous Fortune,
Or to take Arms against a Sea of troubles,
And by opposing end them: to die, to sleep
No more; and by a sleep, to say we end
The Heart-ache, and the thousand Natural shocks
That Flesh is heir to? 'Tis a consummation
Devoutly to be wished. To die, to sleep,
To sleep, perchance to Dream; aye, there's the rub,
For in that sleep of death, what dreams may come,
When we have shuffled off this mortal coil,
Must give us pause. There's the respect
That makes Calamity of so long life:
For who would bear the Whips and Scorns of time,
The Oppressor's wrong, the proud man's Contumely,
The pangs of disprized Love, the Law's delay,
The insolence of Office, and the Spurns
That patient merit of the unworthy takes,
When he himself might his Quietus make
With a bare Bodkin? Who would Fardels bear,
To grunt and sweat under a weary life,
But that the dread of something after death,
The undiscovered Country, from whose bourn
No Traveller returns, Puzzles the will,
And makes us rather bear those ills we have,
Than fly to others that we know not of.
Thus Conscience does make Cowards of us all,
And thus the Native hue of Resolution
Is sicklied o'er, with the pale cast of Thought,
And enterprises of great pith and moment,
With this regard their Currents turn awry,
And lose the name of Action. Soft you now,
The fair Ophelia? Nymph, in thy Orisons
Be all my sins remembered.
2. Henry V's Saint Crispin's Day Speech from Henry V
This is arguably the manliest speech in the Shakespeare canon, potentially rivaled only by another famous Henry speech ("Once more unto the breach!"). It comes when the young English King Henry and his fellow soldiers are on the battlefield with the French enemy, out-gunned, out-manned, out-numbered, and out-planned. Henry's cousin and one of the military leader's exclaims, "O that we now had here but one ten thousand of those men in England that do no work to-day!" to which the king replies:
What's he that wishes so?
My cousin, Westmoreland? No, my fair cousin;
If we are mark'd to die, we are enow
To do our country loss; and if to live,
The fewer men, the greater share of honour.
God's will! I pray thee, wish not one man more.
By Jove, I am not covetous for gold,
Nor care I who doth feed upon my cost;
It yearns me not if men my garments wear;
Such outward things dwell not in my desires.
But if it be a sin to covet honour,
I am the most offending soul alive.
No, faith, my coz, wish not a man from England.
God's peace! I would not lose so great an honour
As one man more methinks would share from me
For the best hope I have. O, do not wish one more!
Rather proclaim it, Westmoreland, through my host,
That he which hath no stomach to this fight,
Let him depart; his passport shall be made,
And crowns for convoy put into his purse;
We would not die in that man's company
That fears his fellowship to die with us.
This day is call'd the feast of Crispian.
He that outlives this day, and comes safe home,
Will stand a tip-toe when this day is nam'd,
And rouse him at the name of Crispian.
He that shall live this day, and see old age,
Will yearly on the vigil feast his neighbours,
And say "To-morrow is Saint Crispian."
Then will he strip his sleeve and show his scars,
And say "These wounds I had on Crispin's day."
Old men forget; yet all shall be forgot,
But he'll remember, with advantages,
What feats he did that day. Then shall our names,
Familiar in his mouth as household words—
Harry the King, Bedford and Exeter,
Warwick and Talbot, Salisbury and Gloucester—
Be in their flowing cups freshly rememb'red.
This story shall the good man teach his son;
And Crispin Crispian shall ne'er go by,
From this day to the ending of the world,
But we in it shall be remembered-
We few, we happy few, we band of brothers;
For he to-day that sheds his blood with me
Shall be my brother; be he ne'er so vile,
This day shall gentle his condition;
And gentlemen in England now a-bed
Shall think themselves accurs'd they were not here,
And hold their manhoods cheap whiles any speaks
That fought with us upon Saint Crispin's day.
3. "Tomorrow and tomorrow and tomorrow" by Macbeth in Macbeth
This one's short and sweet but no less profound. It comes late in the play (Act V, Scene V) when Macbeth is surrounded by the forces of Macduff and Malcolm. Hearing the blood-curdling cry of a woman from within his castle, Macbeth recalls a time that such a cry would have made his hair stand on end, but now he is filled up with such horrors and slaughterous thoughts that nothing can startle him. When Seyton informs him that the queen, his wife, is dead, this is his response:
She should have died hereafter;
There would have been a time for such a word.
To-morrow, and to-morrow, and to-morrow,
Creeps in this petty pace from day to day
To the last syllable of recorded time,
And all our yesterdays have lighted fools
The way to dusty death. Out, out, brief candle!
Life's but a walking shadow, a poor player
That struts and frets his hour upon the stage
And then is heard no more: it is a tale
Told by an idiot, full of sound and fury,
Signifying nothing.
4. "All The World's A Stage" by Jacques in As You Like It
This one pretty much stands alone with no need for introduction.
JACQUES:
All the world's a stage,
And all the men and women merely players;
They have their exits and their entrances,
And one man in his time plays many parts,
His acts being seven ages. At first the infant,
Mewling and puking in the nurse's arms.
Then, the whining school-boy with his satchel
And shining morning face, creeping like snail
Unwillingly to school. And then the lover,
Sighing like furnace, with a woeful ballad
Made to his mistress' eyebrow. Then, a soldier,
Full of strange oaths, and bearded like the pard,
Jealous in honour, sudden, and quick in quarrel,
Seeking the bubble reputation
Even in the cannon's mouth. And then, the justice,
In fair round belly, with a good capon lined,
With eyes severe, and beard of formal cut,
Full of wise saws, and modern instances,
And so he plays his part. The sixth age shifts
Into the lean and slippered pantaloon,
With spectacles on nose and pouch on side,
His youthful hose, well saved, a world too wide
For his shrunk shank, and his big manly voice,
Turning again toward childish treble, pipes
And whistles in his sound. Last scene of all,
That ends this strange eventful history,
Is second childishness and mere oblivion,
Sans teeth, sans eyes, sans taste, sans everything.
5. "Sad Stories of The Death of Kings" by Richard II in Richard II
This one is a personal favorite of mine from one of Shakespeare's histories, less known to mainstream audiences. It takes place in the third act when the ethereal and lofty-minded King Richard learns his kingdom has betrayed him and joined his cousin, Henry Bolingbroke, in an overwhelming uprising against him (and Bolingbroke has already beheaded his remaining allies). One of Richard's few remaining followers asks where a certain powerful duke is, to which Richard responds:
No matter where; of comfort no man speak:
Let's talk of graves, of worms, and epitaphs;
Make dust our paper and with rainy eyes
Write sorrow on the bosom of the earth,
Let's choose executors and talk of wills:
And yet not so, for what can we bequeath
Save our deposed bodies to the ground?
Our lands, our lives and all are Bolingbroke's,
And nothing can we call our own but death
And that small model of the barren earth
Which serves as paste and cover to our bones.
For God's sake, let us sit upon the ground
And tell sad stories of the death of kings;
How some have been deposed; some slain in war,
Some haunted by the ghosts they have deposed;
Some poison'd by their wives: some sleeping kill'd;
All murder'd: for within the hollow crown
That rounds the mortal temples of a king
Keeps Death his court and there the antic sits,
Scoffing his state and grinning at his pomp,
Allowing him a breath, a little scene,
To monarchize, be fear'd and kill with looks,
Infusing him with self and vain conceit,
As if this flesh which walls about our life,
Were brass impregnable, and humour'd thus
Comes at the last and with a little pin
Bores through his castle wall, and farewell king!
Cover your heads and mock not flesh and blood
With solemn reverence: throw away respect,
Tradition, form and ceremonious duty,
For you have but mistook me all this while:
I live with bread like you, feel want,
Taste grief, need friends: subjected thus,
How can you say to me, I am a king?
So there you are, 5 of the most popular Shakespeare speeches and soliloquies that everyone should know.