We Thought These $12 Aviators Might Be Perfect for Summer. They're Not.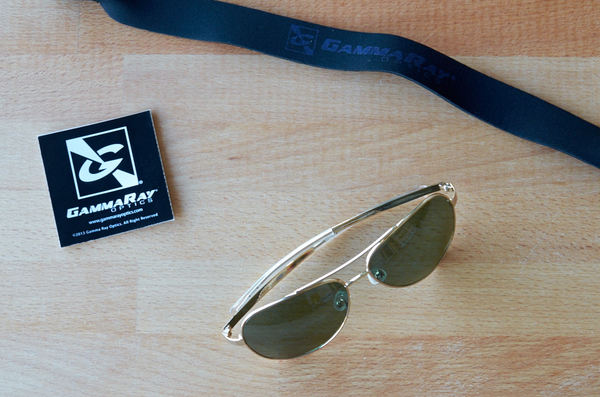 A few weeks ago, we recommended the Gamma Ray Cheaters Wayfarer-style sunglasses, saying they would become "your new pair of standard, inexpensive sunglasses". We liked the Wayfarers because they fit well, looked good, and were reasonably well-made (for a $10 pair of shades). So when I noticed the same company offers an aviator-style set of sunglasses for $12, I decided to try them out. Could they possibly be as good, cheap, and solidly-built as their wayfaring cousins?
Well, I won't keep you in suspense longer than necessary. The answer is no. They're terrible.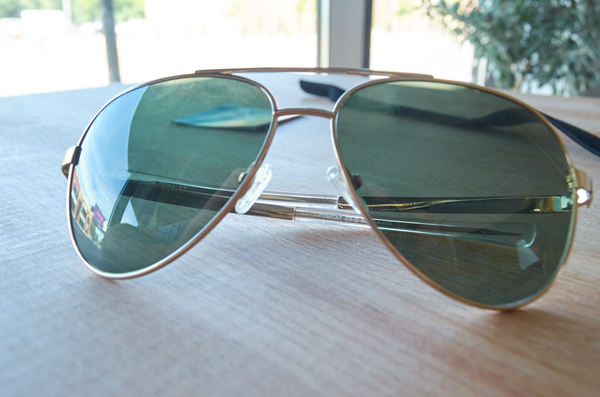 Despite 67 reviews (avg. 3.5 stars), these are simply not worth buying. (By the way, for an enlightening look at the unreliability of Amazon reviews, check out this article from The Wirecutter; basically, there seems to be some shady business going on there)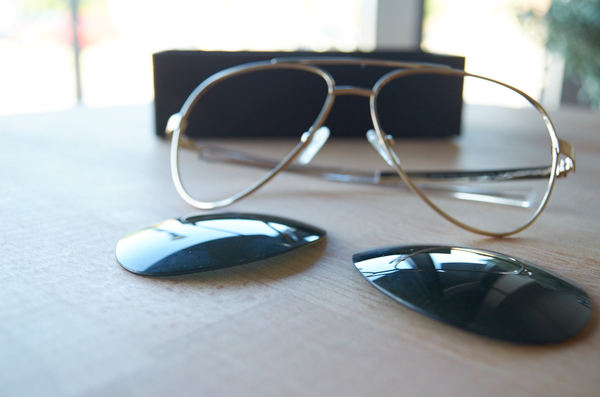 The first bad sign was when I opened the box; one of the lenses was already out of the frame. I easily popped the lens back into its place, but that made it pretty obvious that these things weren't well secured. I wasn't expecting a whole lot, but the lenses on these sunglasses would literally come out if I just shook them a little bit.
So, obviously, sunglasses without lenses is kind of pointless. But even beyond that, the construction is just obviously flimsy. The frames are billed as 'ultralight pure titanium', which, y'know, I don't really care about. Titanium or not, will they crumble in heap when I throw them in the side of my laptop bag?
These ones will definitely crumble. Unlike the Wayfarers, which (I can attest) can take a beating, the Aviators are almost comically not tough. I get that I'm buying a cheap pair of sunglasses, so I can't expect them to last forever, but I don't want to buy a new pair every month. Every three months, maybe, but I doubt these would last that long.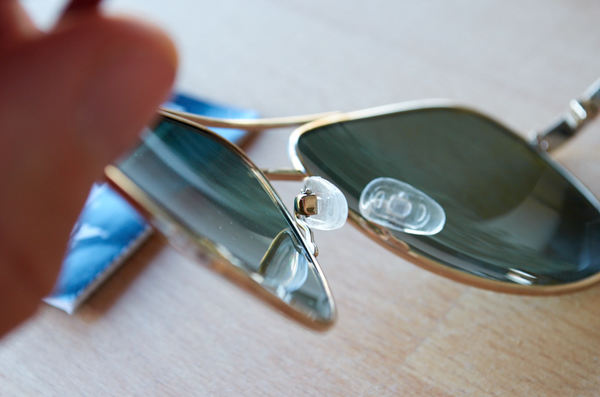 Ok, so what about the fit? Actually, they fit my face just fine, and looked pretty decent. Not everybody can pull off aviators (Chris, looking at you here), but if you're someone who can, these should look fine on you.

Just don't drop them, shake them, touch them, or look at them, 'cause they might fall apart on you.
ManMade Not Recommended: Gamma Ray Cheaters Tomcat Polarized UV400 Titanium Aviator Sunglasses (~$12 on Amazon Prime)
ManMade Highly Recommended: Gamma Ray Cheaters Polarized Wayfarer Sunglasses (~ $7 on Amazon Prime)

What are you favorite pair of affordable, almost-disposable sunglasses for summer?