How to: Find All the Music from Your Favorite Movie and TV Shows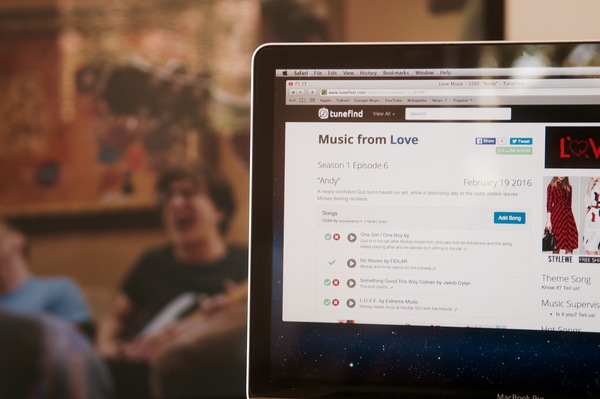 Right now, the three TV shows that my wife and I are in the midst of – Love, Togetherness S2, and Girls S4 share one (though probably more) thing in common: they all make great use of music. Good scores, yes, but also amazing pop songs that give each show a cohesive vibe, emotional weight, and has me reaching for that Shazam button non-stop.
Of course, with the way movies and TV shows work, they play four bars of a song to set the tone, then drop the music so the actors can be heard and the story moved forward. So, by the time the phone is grabbed and the app opened, the opportunity is usually lost. Sure, you can pause and rewind, but that gets pretty annoying when you engrossed in a show. (Worth it says me, not worth it says everyone else on your couch.) And while movies will detail their soundtrack in the end credit, and the listing often ends up on IMDB, tv shows are more interested in advancing to the next episode.
So, were there only a crowd sourced community where you can look up songs by episodes, and they tell you everyone that appeared.
Of course, there is, and I'm in love. It's called TuneFind.com, and its a serious improvement over the various movie and tv song sites that have popped up and been forgotten over the last ten years.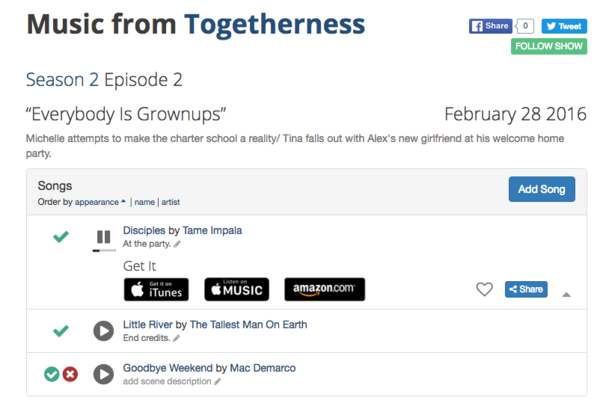 Here's why: there's a preview of every song. I presume it's iTunes' 30 second thing, but being able to listen to a sample of the one you're looking for is the handiest thing in the world for music fans. Moreover, there are immediate links to iTunes, Apple Music, and Amazon, so you can add them to your list of things to check out. No more emailing yourself potentials so you can get back to the show.
It's good stuff. Go check it out: TuneFind.com