What's Good for April 2016: What We're Reading, Watching, and Listening To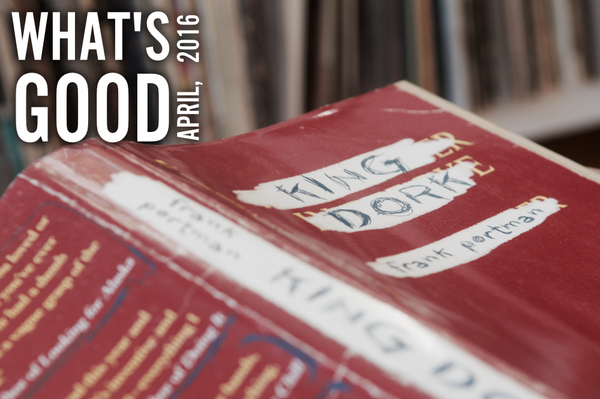 Welcome to What's Good, ManMade's monthly Show and Tell day, where we let you know what we've been reading, watching, and listening to.
Here's what's good this month …
Reading
Chris:
I recently finished "King Dork" by Frank Portman. It's a "young adult" book, meaning it's about and appropriate for teenagers, but I loved it. Portman, to me, will always be Dr. Frank, the singer/guitarist/songwriter of the Mr. T Experience, my very favorite band from the 80s/90s Bay Area/Gilman Street/Lookout Records punk rock scene.
The book is about growing up, and rock and roll, and literature, and relationships, and all the good things coming-of-age novels should be about. And it finds a way to use "to ramone" as a verb. If this had come out when I was in high school, it probably would have changed my life. Reading it in my early 30s, it likely did too.
David:
The Art of Asking by Amanda Palmer. Interesting read from the perspective of a wandering musician who built up community on the premise that people inherently want to help and give. Her tagline is "don't make people pay for music, let them". She's real, she's honest, and she's incredibly crass, but it's fascinating to see the world from such a unique perspective.
Justin:
I'm re-reading W. C. Heinz' The Professional (we've featured it here before). It chronicles the east coast boxing scene of the 1940's during the final weeks of training as a young fighter pursues the middleweight boxing championship.
Hemingway called it "the only good novel I've ever read about a fighter, and an excellent novel in its own right." It's the thematic predecessor to every ROCKY movie, but with the realism of a sports journalist at the top of his game delivering an assortment of shady characters, coarse-and-clipped dialogue, and the tactile reality of pursuing the American Dream in tough times. You'll smell the sweat.
Bruno:
I just finished "The Stranger" by Albert Camus. It's weird. Sort of a non-story about a guy who doesn't seem to care about anything. Even after he's murdered someone and been sentenced to death (by guillotine), he's kinda like '"Oh well, that's life". The book ends like this:
"… gazing up at the dark sky spangled with its signs and stars, for the first time, the first, I laid my heart open to the benign indifference of the universe. To feel it so like myself, indeed, so brotherly, made me realize that I'd been happy, and that I was happy still."
Camus' Absurdist worldview will make you think about your place on the planet. I loved it. Recommended.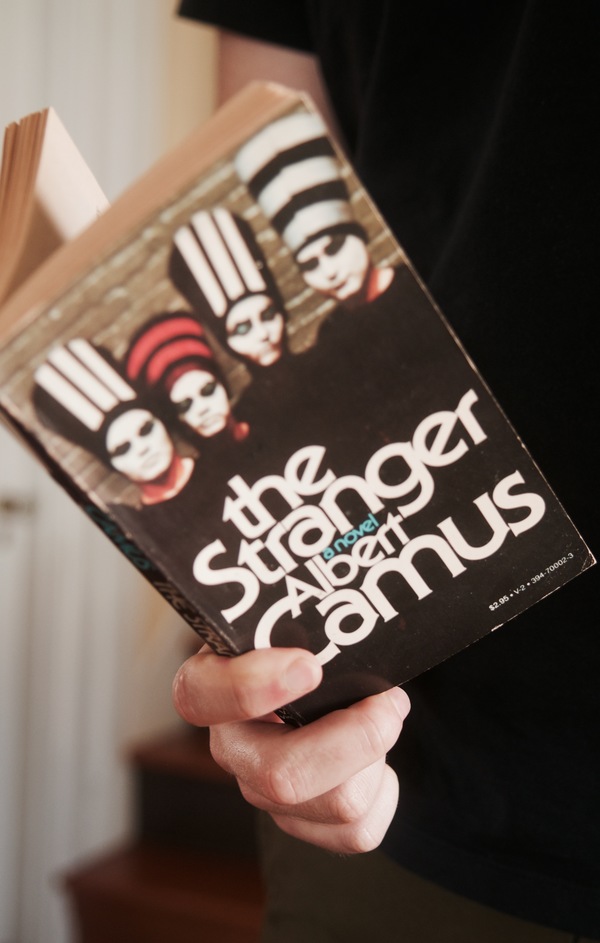 Watching
Chris:
Togetherness, seasons 1 and 2. It's so great. I read this week that it didn't get renewed for a third season, which is a shame, but we're only four episodes into season 2, so perhaps it'll close up nicely. The music is excellent, and the look of the show is so solid without being show-y. "Amanda Peet blew me away," is not a sentence that I'd ever thought I'd say, but I'm extremely impressed. Every word she delivers is just right. Highly recommended.
David:
Slow TV month for me what with so many sunny days to distract me, but Archer Season 6 (extremely not safe for work) was sufficiently binge watched and I'm liking a new series called The Catch with plenty of interesting twists so far.
Justin:
I just had a sinus surgery so I'm bedridden and making my way through the Original Star Trek series. I'd never had any exposure to Star Trek before the JJ Abrams' reboot; I was such a Star Wars fan as a kid that I had only contempt for Trek fans. However someone recently pitched it to me as The West Wing in Space (which isn't really true) and it had me hooked. I decided to start at the beginning rather than at Next Generation which most of my friends were raised on, and while it took a little getting used to, I'm really enjoying it. N. B. If you choose to watch it on Netflix, start with the second episode since the first one was the pilot that never made it to air because it was too cerebral and didn't have many of the key actors that made the series a hit, and has just been included for posterity.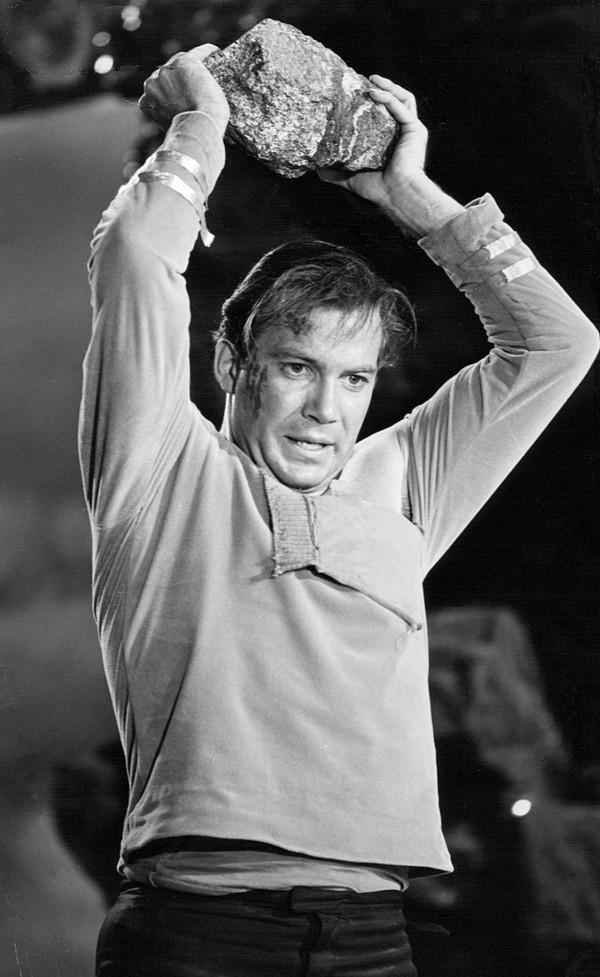 Bruno:
Viral videos, mostly. This one:
And this one:
Listening
Chris:
I quite like M. Ward's new album, More Rain, but that's kind of the only recent release I've been paying attention to. I finally caved and signed up for Apple Music, so I'm honestly just swimming in the reality that I can basically listen to any song I want just by searching for it, and all for less than the price of buying one album a month. I've been doing the radio and playlist thing a bit, and just letting things play. I need to start "hearting" stuff so I can actually remember which ones I'm liking.
David:
I've been switching between Google Play and Amazon Prime. It's opening up a new world of not picking artists, but instead picking moods or activities. I can actually tell the app that I'm working out, and entertaining friends, and it gives me three-four playlists to choose from with well-curated music that just seems to flow. I love it.
Justin:
Pretty much just Ultralight Beam from Kanye's new Life of Pablo album over and over.
Bruno:
Ophelia by the Lumineers keeps coming up on my Amazon Prime stations, and I never don't want to listen to it. Huh.
Ditto for Silver Lining by First Aid Kit.
What are you reading, watching and listening to this month? Share your favorites in the comments below.