How to: Make Your Own Scotch Whisky Bacon
A few years ago, the bacon craze hit the cocktail scene, and we saw everything from bacon fat washes to candied bacon garnishes on sticks to all sorts of meat-y infusions and even full-on strips of protein floating in glasses.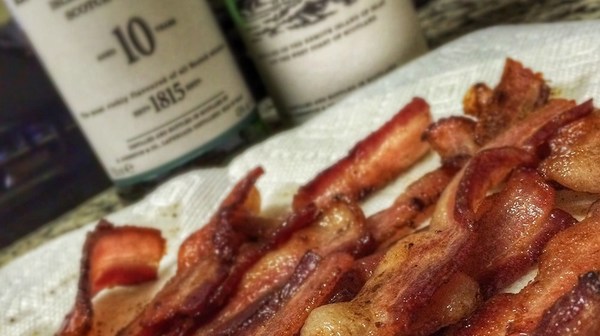 We're okay with that trend dying down a bit, though we can't deny the fact that the smoky sweetness of bacon really does happen to complement the flavors of certain spirits, particularly whisky, quite well. So, instead of taking the bacon flavor to the whisky, let's take the whisky… to… the bacon.
Scotch Trooper, the blog of "a Star Wars loving Whisky Enthusiast living dangerously close to where they film The Walking Dead south of Atlanta. When I am not sitting behind the computer as a Web Developer I am sipping whisky, taking photos and building/selling lamps. Not at the same time, of course," recently published a recipe for "Laphroaig Bacon." He figured out how to match the smoky peat flavors of Islay scotch with the richness of cured pork belly in a way that, while we haven't yet tried it, seems hard to mess up.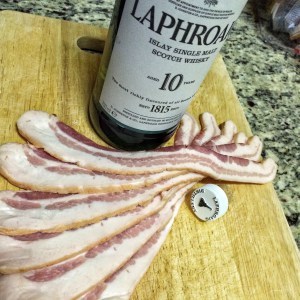 He says "One word of caution, it's addictive. The combination of smoke, sweetness and salt is a perfect breakfast treat. It has become one of the most requested breakfast item by the whole family. So be careful. It may dip into your whisky shelf. But it's so worth it."
Get the full technique at ScotchTrooper-Blog.com: Laphroaig Bacon