Good Deal of the Day: Shop Apron and Safety Glasses Combo from Hand-Eye Supply
We're huge fans of workwear, gear, and tool purveyors Hand-Eye Supply, and we regularly cruise their online shop whenever we're in the market for some new goodies. (And if you're ever in Portland, OR, their brick-and-mortar shop is full of inspiration. Also, if you're ever in Portland, OR, come say hi to me!)
From now until the end of March (or while supplies last), Hand-Eye Supply is offering a great bundle deal on their signature shop aprons and classic safety glasses combo.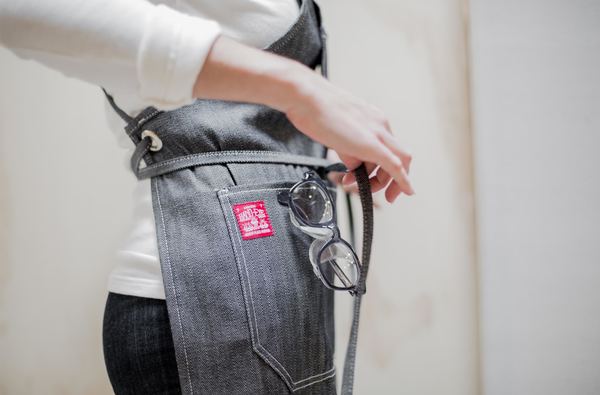 Here's the deal:
We'll do more than throw you a (herring)bone. We'll throw in safety specs, too. It's spring, and we're in the mood.
This work apron features cross-back straps, big pockets, tough stitching, and thicker than normal fabric. Pair that (like we have) with specs that boast a strong, comfortable frame, a just-in-case wire cage, and sleek style, and you're in business. All good work takes a combination of things, and well, we took it upon ourselves to simplify a few for you.
If you're more the waist apron type, we got you covered (but not on your upper body, you know).
Choose one apron style to pair with your specs. Offer is specific to the Herringbone work and waist apron and the clear safety spectacles.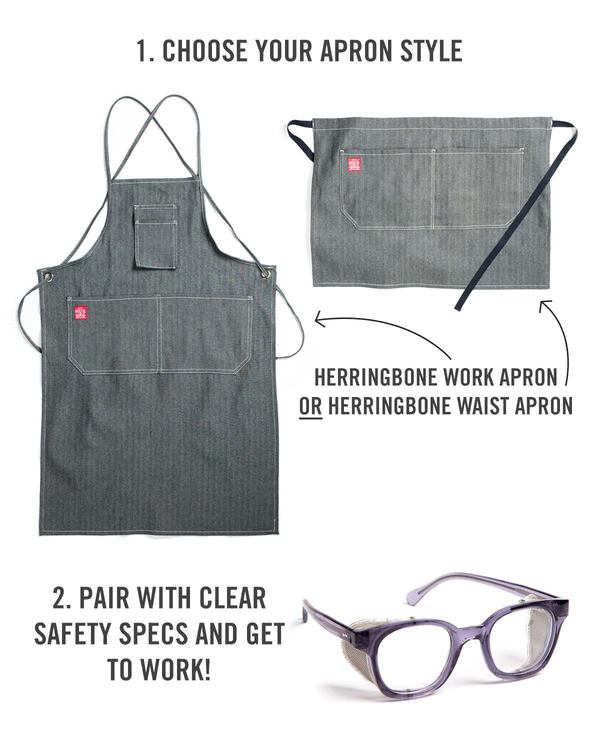 Get your combo in their online shop:
SPECTACULAR APRON COMBO – HAND-EYE HERRINGBONE APRON + CLEAR SPECTACLE $42.00