Superhero Lifestyle: The Space Age Mansion of Iron Man
There's been a trend in home blogs lately to show the large modern mansions in Hollywood films – the Cullens' home in Twilight, the actual Amityville Horror House , so this recent article about the multi-billion dollar home of Tony Stark.
'Cept, the house doesn't really exist. "The film's director Jon Favreau explains that the exterior shots of the house are keyed in on, 'a bluff called Point Dume in Malibu that is a National Park, so people in Los Angeles will recognize it. It's sort of like the best spot and nobody is allowed to build there, but we put a digital house there.' "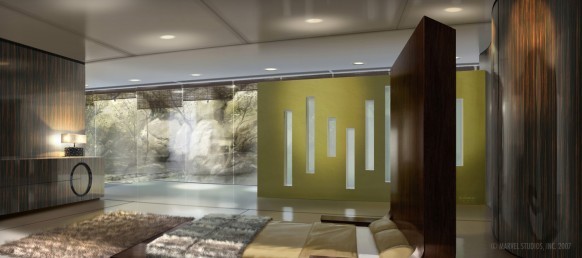 The interiors were all shot on soundstages in Hollywood.
The video below features Favreau detailing some of the special effects.