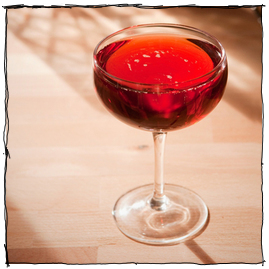 It's Time to Carbonate Your Cocktails
Some of the most frequent kinds of questions ManMade receives are inquiries like, "I just graduated college and finally have a real income and I'd like to start investing in some long-lasting goods..." or "my fiancée's birthday is coming up, and I'd like to buy him something every guy should have..." In 2013, I've been giving my take on those essential items, offering a new collection of ten each season: winter, spring, summer, and fall.  Some of these you might already own, some of these you might need to upgrade to a quality version, and most of these apply to women and households too. Please let me know what you think, and what you'd add or take away in the comments below.    
Commercial sports and recovery drinks get an universally bad wrap: they're full of sugar, unnatural dyes, extra preservatives, and are overpriced. Some critiques are fair, though if you're doing extended cardiovascular exercise, you do need additional carbohydrates in your blood so you don't hit "the bonk."
If you have one of those awkward corners in your place, where no store-bought carpet will work, then this DIY project is perfect for you. Don't worry, it doesn't have to be pink.
When most of us think of tequila, a huge headache and a bad hangover come to mind. But this spirit is one of our faves, and has a lot more going for it than shots and salty wrists. So, here are a few ideas to use tequila in different recipes, all headache and hangover-free...kinda.
I wouldn't discount anything that has lunch hidden inside, but I'm particularly fond of this sharp, functional, and 100% handmade lunch tote project.   
We never tire of a clever IKEA hack, and this is one of our faves. What used to keep track of your dirty socks can now hold your coffee and magazines.
Okay...maybe not change your life, but certainly motivate you to mix up some glazes and take on the fry at home. With creamy fillings to crunchy textures, this roundup will blow the ones from the grocery store out of the batter.
I just stumbled across this cool new site called HowClothesShouldFit.com, a guy's guide to using clothing fit to look your best. What's interesting here, at least to me, is not
Ce·vi·che: A Latin American dish of marinated raw fish or seafood, typically garnished and served as an appetizer, or, in my mind: the best summer dish one can make at home! 
Ceviche has this rep of being a complicated dish, and it's "raw" preparation can be intimidating. Except: It's not complicated, and it's not raw, just unheated. So, follow this guide to master the basics, and you can adapt and rock it like a pro. Let's get (not) cookin'!