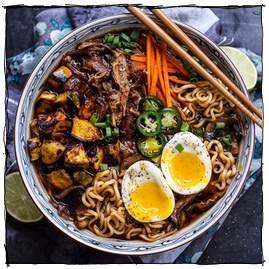 8 Reasons to Bust Out Your Slow Cooker
Sometimes, the best DIY projects are also the simplest. This rustic cheese board takes less than an hour to whip up, and costs less than $10.00 in materials. Plus, it's easy to create even if you don't have access to a huge forest or wood pile, and doesn't require a chainsaw or any fancy power tools.  
Let's make one!   
My grandfather was a toothpick guy. Like, he had a seven-or-eight-a-day habit. When he died and we helped my grandmother do a clean sweep of the house, my aunt found more than one hundred individual ones tucked away into couch cushions and drawers and pockets. Last year, when my grandmother passed away and we prepped the house for selling, we found at least a couple dozen more stashed away. 
The internet is full of great content. Inspiration for DIYers doesn't get much better than these five excellent woodworking makers.  
No doubt, in your quest to learn more, look sharp, and be informed (you clever ManMaker, you ), you've come across the advice: you should never wash your jeans. Like, ever. For many, that's a welcome recommendation. It's nice when wisdom confirms your natural habits, cause you weren't washing 'em anyway. For others, that's the most digusting thing you've ever heard, and it makes you want to strip down to your shorts and toss your pants in the machine before even finishing reading this sentence. Or perhaps you've heard that you should forgo the soap and wash with vinegar, or in a bucket, not the washing machine.
So...what do we do with all this information? What's the best way to take care of your denim?   
It must the sense of fall wanderlust settling, cause there's no place I can imagine I'd rather be on this grey, wet autumn day than
Look, we love a solid cocktail bar. It's an awesome experience to meet up with some co-workers for happy hour, or connect with a friend or date over something shaken or stirred and served in a quality glass. But there's something to be said for sipping at home. Most importantly, it's much less expensive. Bar and restaurants try to keep their food and liquor costs to 20-25%, which means that $12 martini is actually made up of only $3.00 of ingredients. But we also can't argue with the value of staying home, whipping something up for your partner or friends on the fly in the warm, quite confines of your own living room. (Pajama pants optional).
And while we have no problem dropping some serious change on a truly elegant whiskey or craft spirit, the truth is: most mixed drinks don't actually require the highest end of spirits. So, if you're looking to experiment with crafting your own drinks, but don't want to invest mega bucks in a full fleet of top-shelf spirits, it's time to learn how to stock your home bar or bar cart on a budget.   
Every home has those horizontal surfaces where it's all too easy to let stuff gather. They're just lying there, all flat and empty, asking to be filled with things that could likely go in they're proper home if they only had one. 
In my house, it's the half-wall between the landing and the stairs. So I certainly know that when your countertops, desks, and other flat surfaces are continually filled with mail, errands, and other "to do" related goodies, it's time for an official solution. And since horizontal spaces just aren't working, you gotta go vertical.  
Steve Ramsey's Woodworking For Mere Mortals is one of my favorite YouTube channels. Not only is he funny, he's honest. This is a great example of a simple idea and the challenges you face in the middle of a project.
When my mom was a girl, her mother had a special drawer in her dresser that the kids weren't allowed to touch. One day they saw an ice cream truck come by and decided the root around the house for spare change. Lo and behold they found a magnificent stack of quarters in the secret drawer. They pilfered the lusty quarters, gorged themselves on ice cream, and were promptly grounded for weeks when they learned the "special quarters" were all made of silver...   
I find lighting to be one of the more difficult parts of creating a masculine or industrial interior, especially when it comes to DIY projects. While you can