Five Tequila Cocktails You've Probably Never Tried Before (But You Totally SHOULD!)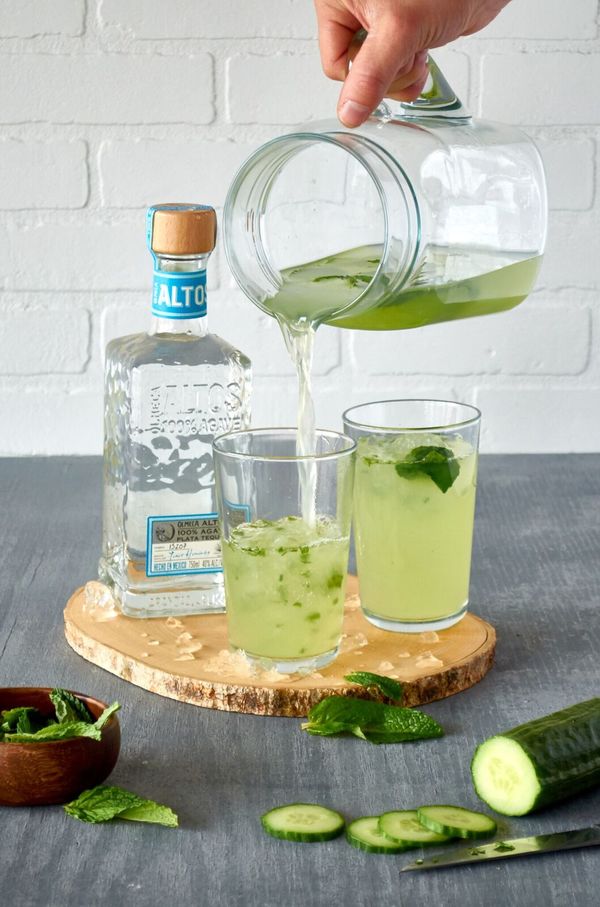 Unlike some other spirits, tequila is inextricably linked to one particular cocktail: the margarita. And, to be fair, with good reason. The margarita is a great drink, especially when it's made right, with quality ingredients. But sometimes you want to enjoy your amazing agave flavor in a variety of contexts. So we teamed up Olmeca Altos to share five delicious tequila cocktails you can make for Cinco de Mayo (or any celebration!) that aren't margaritas. I think you're going to love these. Just don't drink all five at once.
Here we go:
The Better Paloma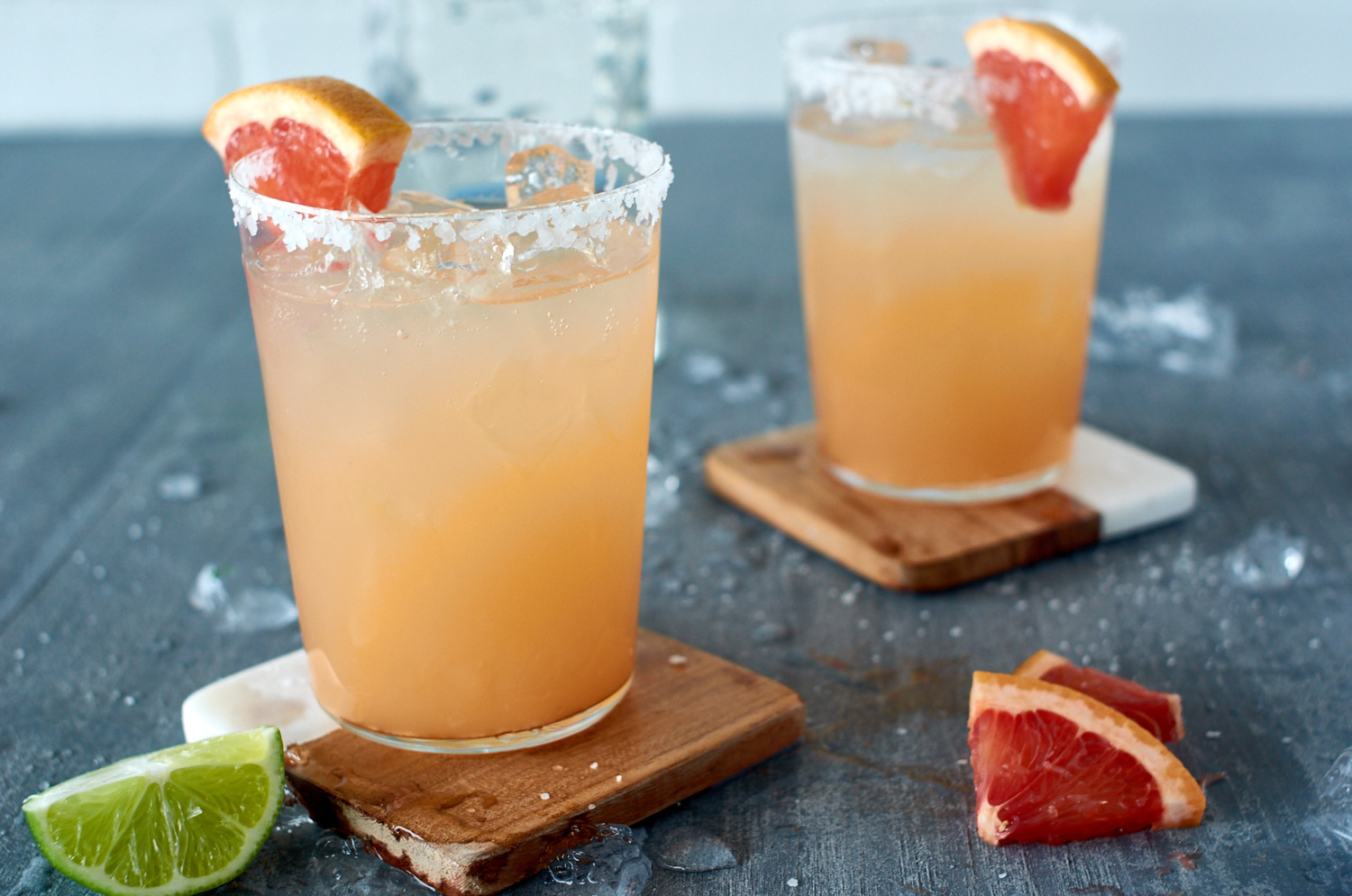 While most in the US think of the margarita as the default tequila cocktail, in Mexico, when not sipped neat, the most popular way to enjoy a great-tasting tequila is in the Paloma cocktail. Typically, these are made with silver tequila and a grapefruit soda like the Mexican version of Squirt or Jarritos Toronja. Here, we're using all fresh ingredients to create the same flavor combo, but with a brighter, more enjoyable sipping experience.
Serves 2
4 oz fresh grapefruit juice
1.5 oz fresh lime juice
1 oz simple syrup
4 oz Olmeca Altos Plata Tequila
Sparkling mineral water or club soda (we like Jarritos Mineragua, in the Latin aisle of the grocery store)
Garnish: grapefruit slice, salted glass
Rim medium glasses with lime juice and dip in coarse salt. Fill glasses with ice. Add the grapefruit juice, lime juice, simple syrup, and tequila to a cocktail shaker. Shake hard over ice, then strain into the salted glass. Top with sparkling water, and add garnish.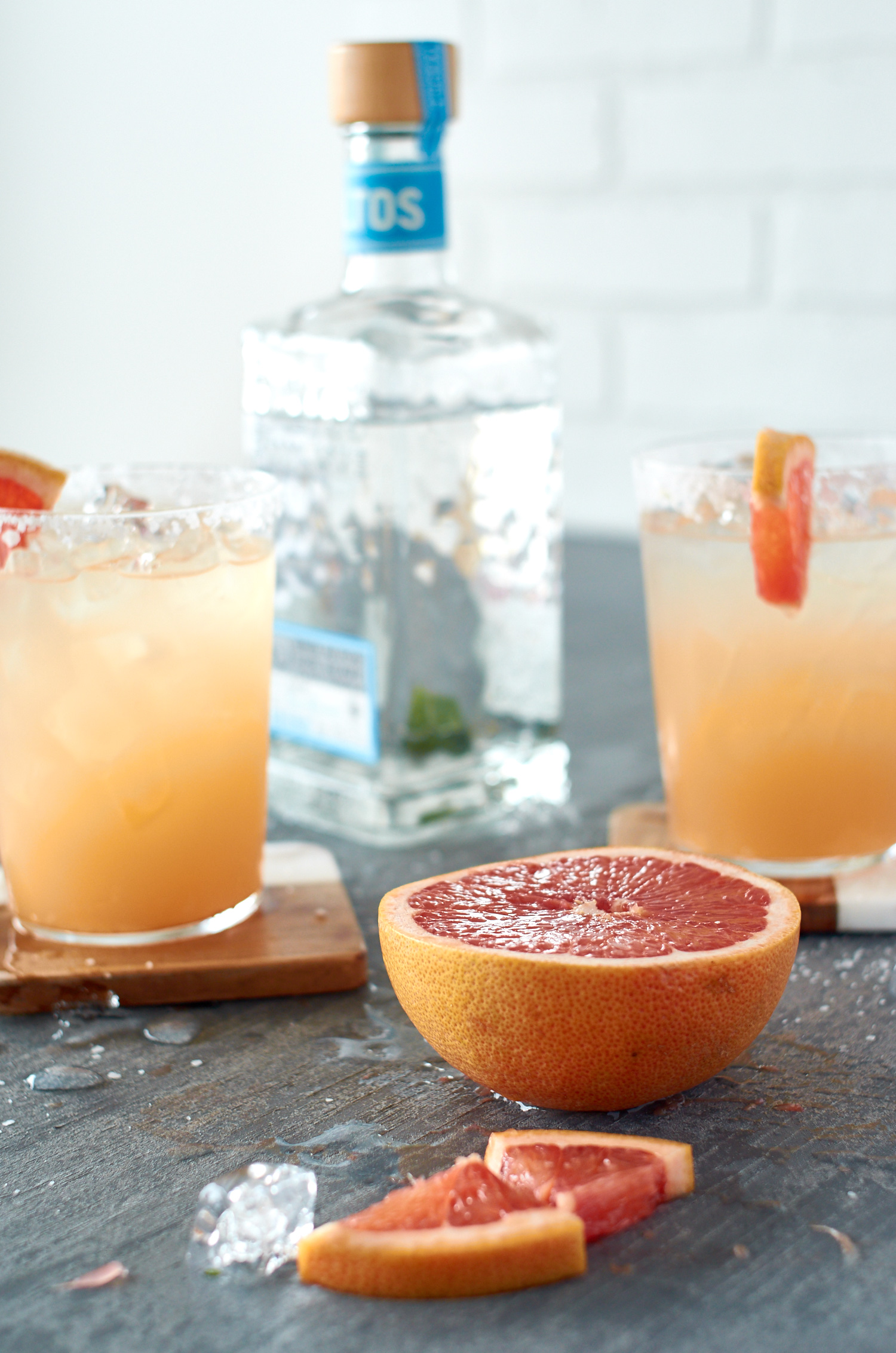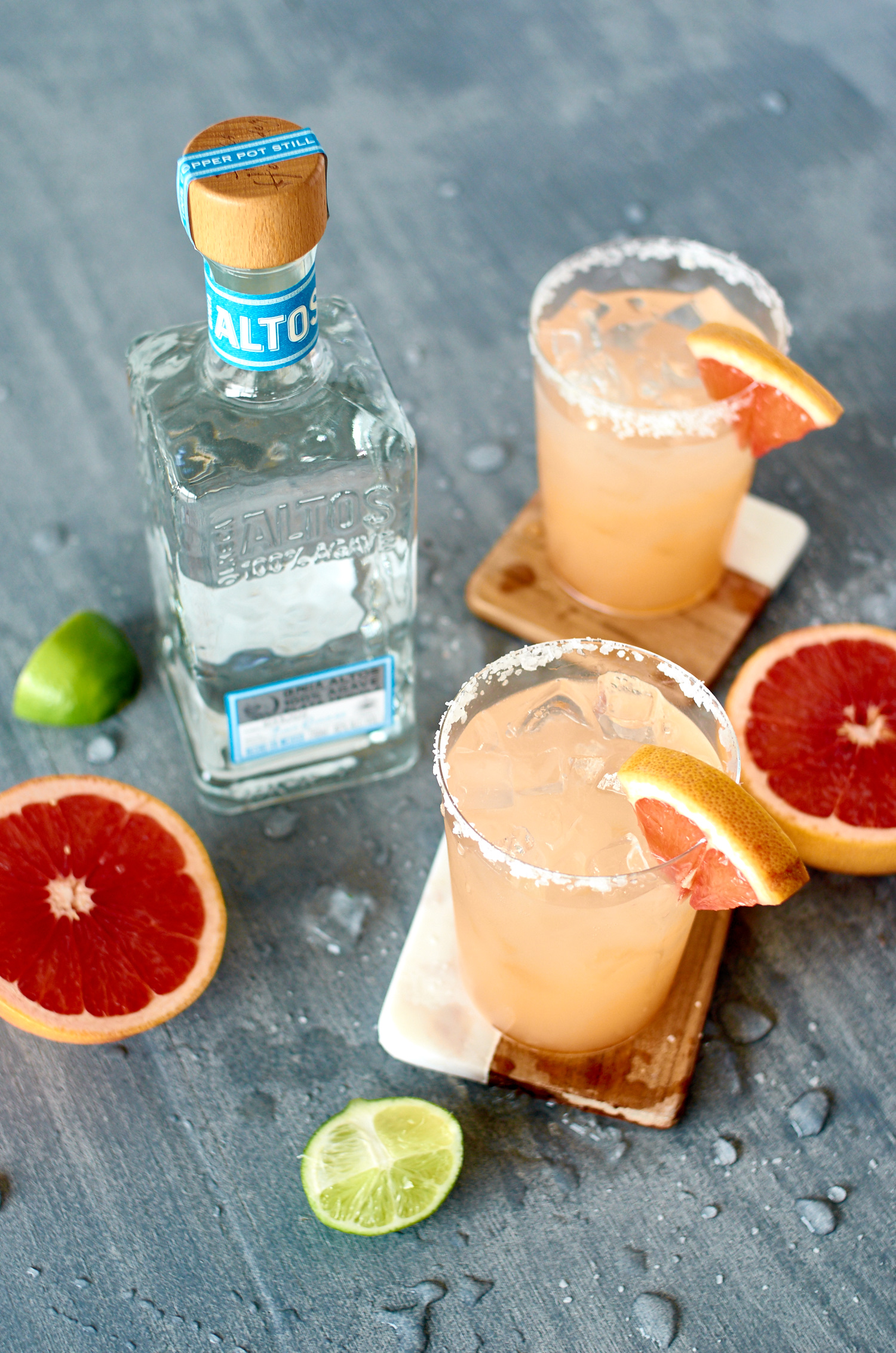 Kanga Rhu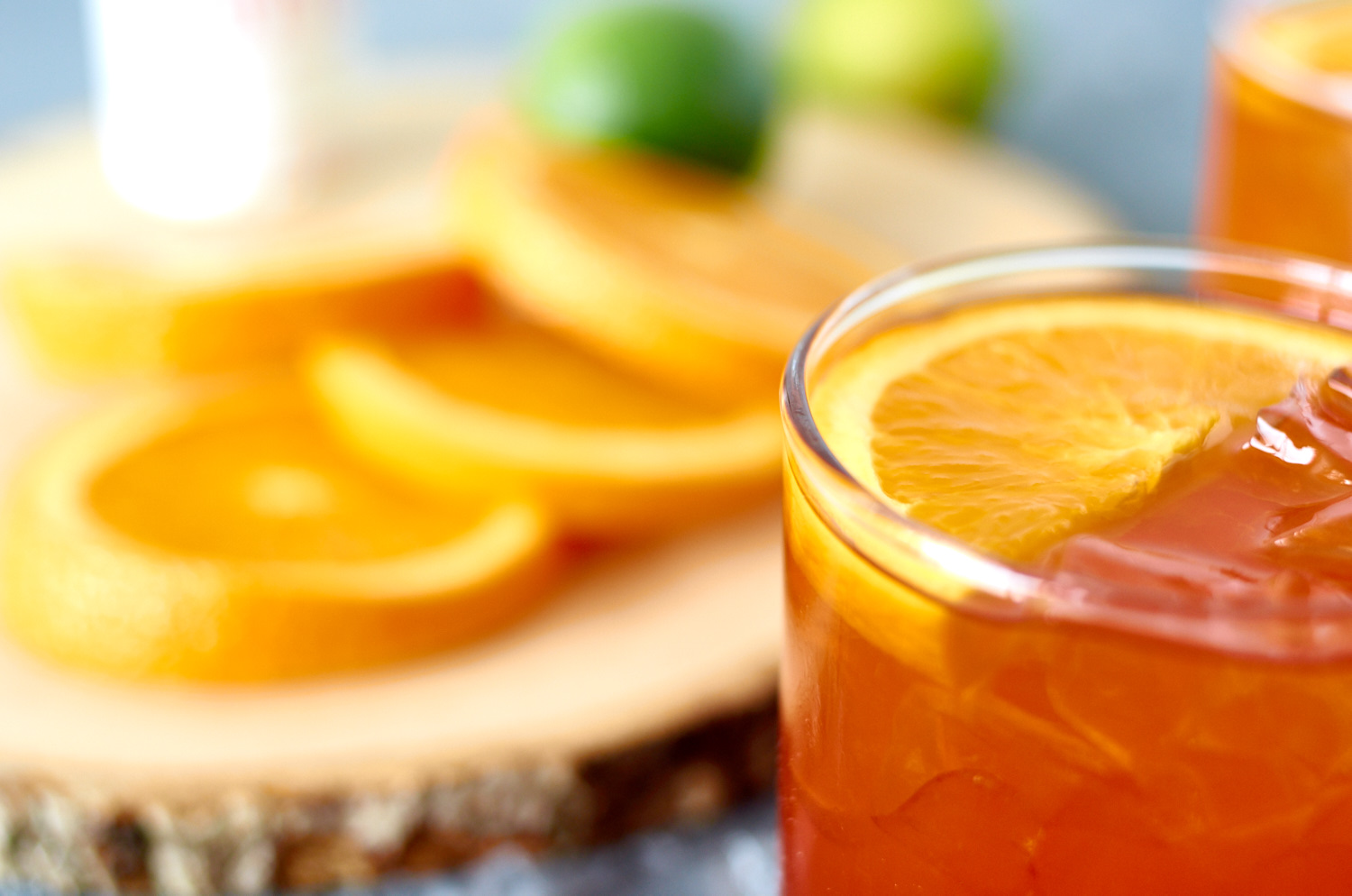 Aside from fresh peas, nothing says spring to me more than the flavor of rhubarb. This cocktail gets its characteristic flavor from rhubarb bitters, where three dashes is more than enough to share its signature aroma and taste. Balance with pleasantly bitter and sweet Aperol and plenty of fresh lime, this is one to sip all season long.
Serves 1
1 oz Olmeca Altos Plata Tequila
1 oz fresh lime juice
1 oz Aperol
2 + 1 dashes Fee Brothers Rhubarb bitters
Garnish: large swath of orange peel
Shake the tequila, lime juice, Aperol, and two dashes of bitters with ice. Strain into an iced rocks glass. Add one more dash of bitters to the finished cocktail and garnish with orange.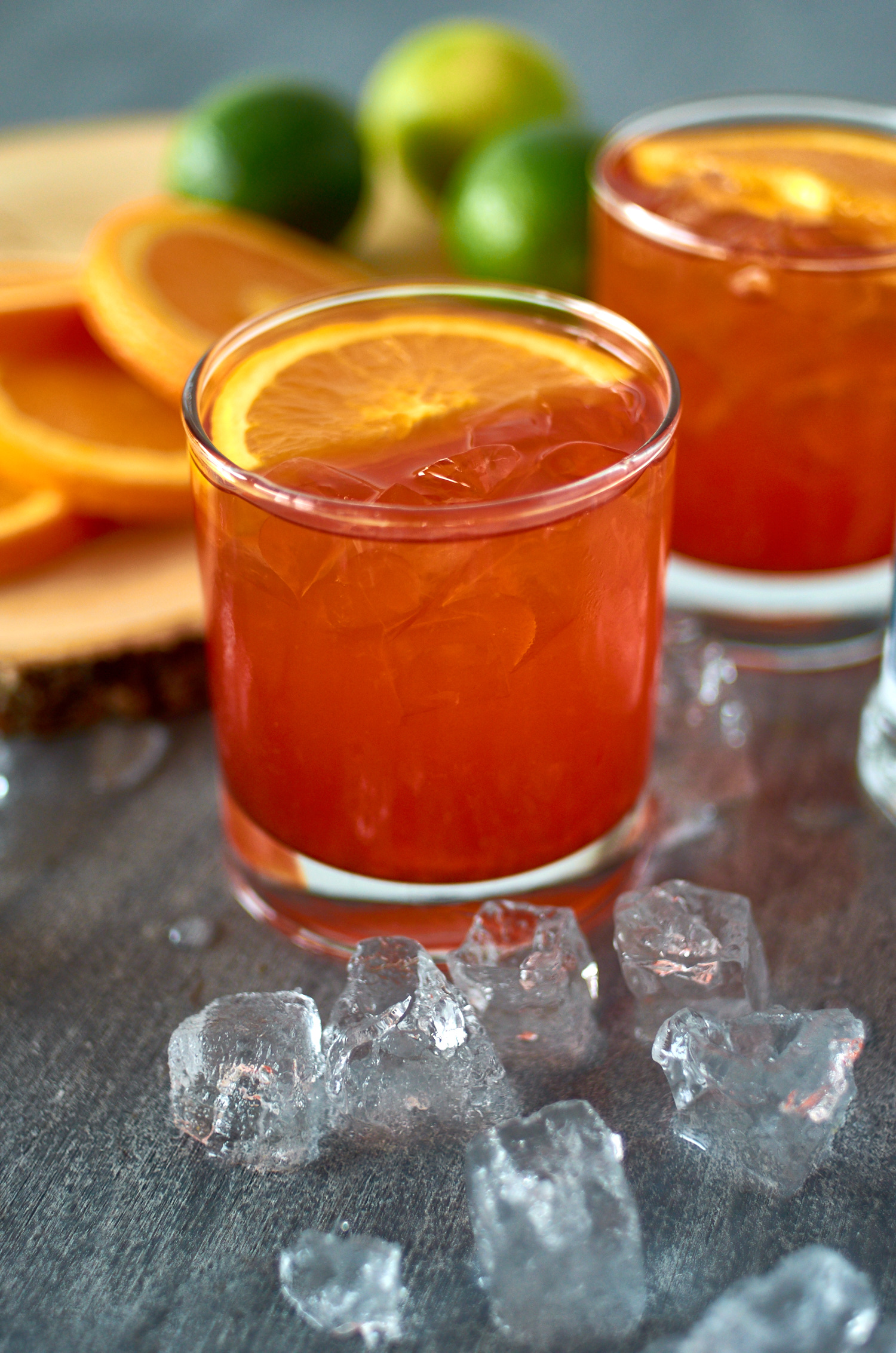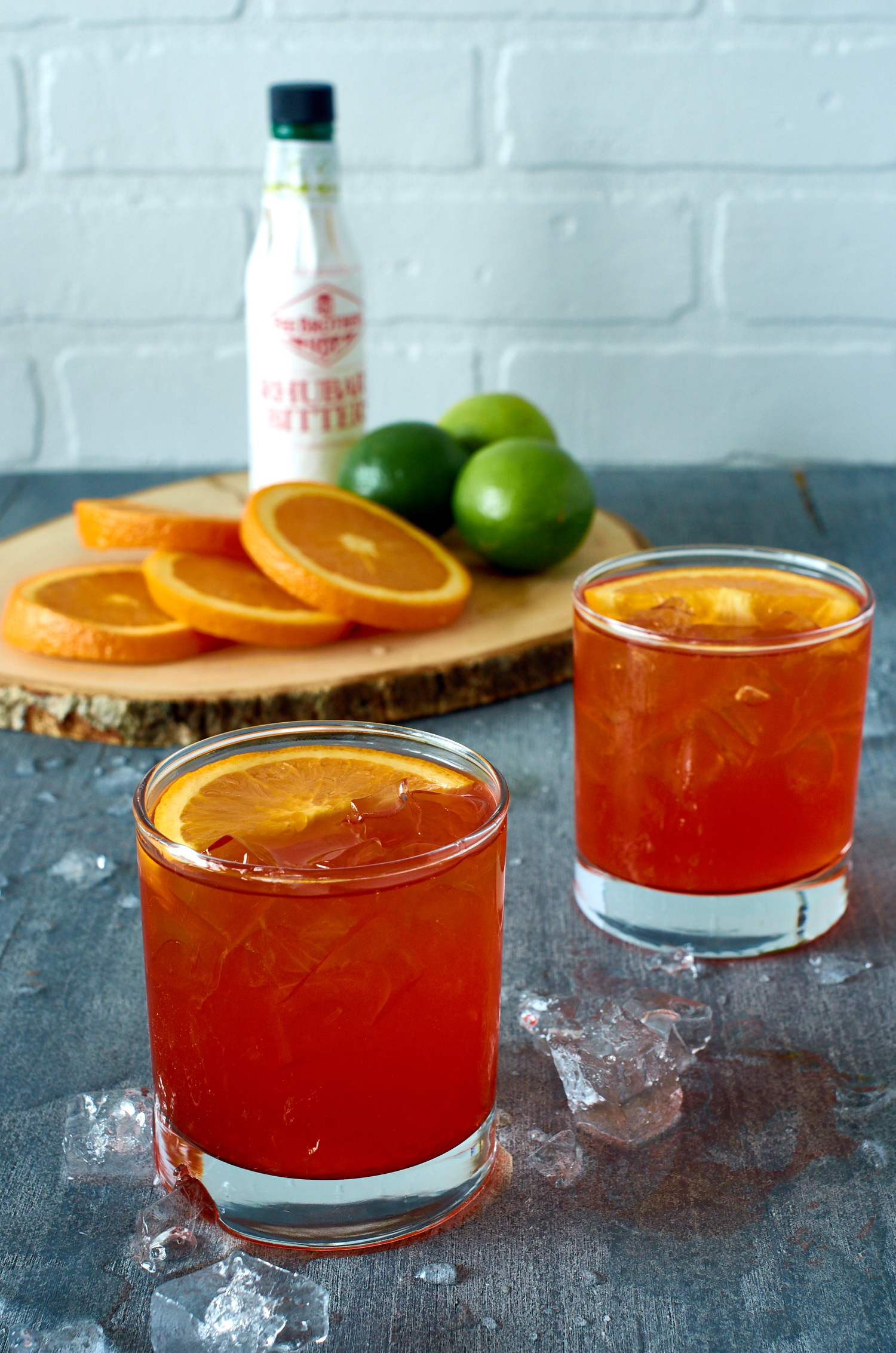 Haute Sauce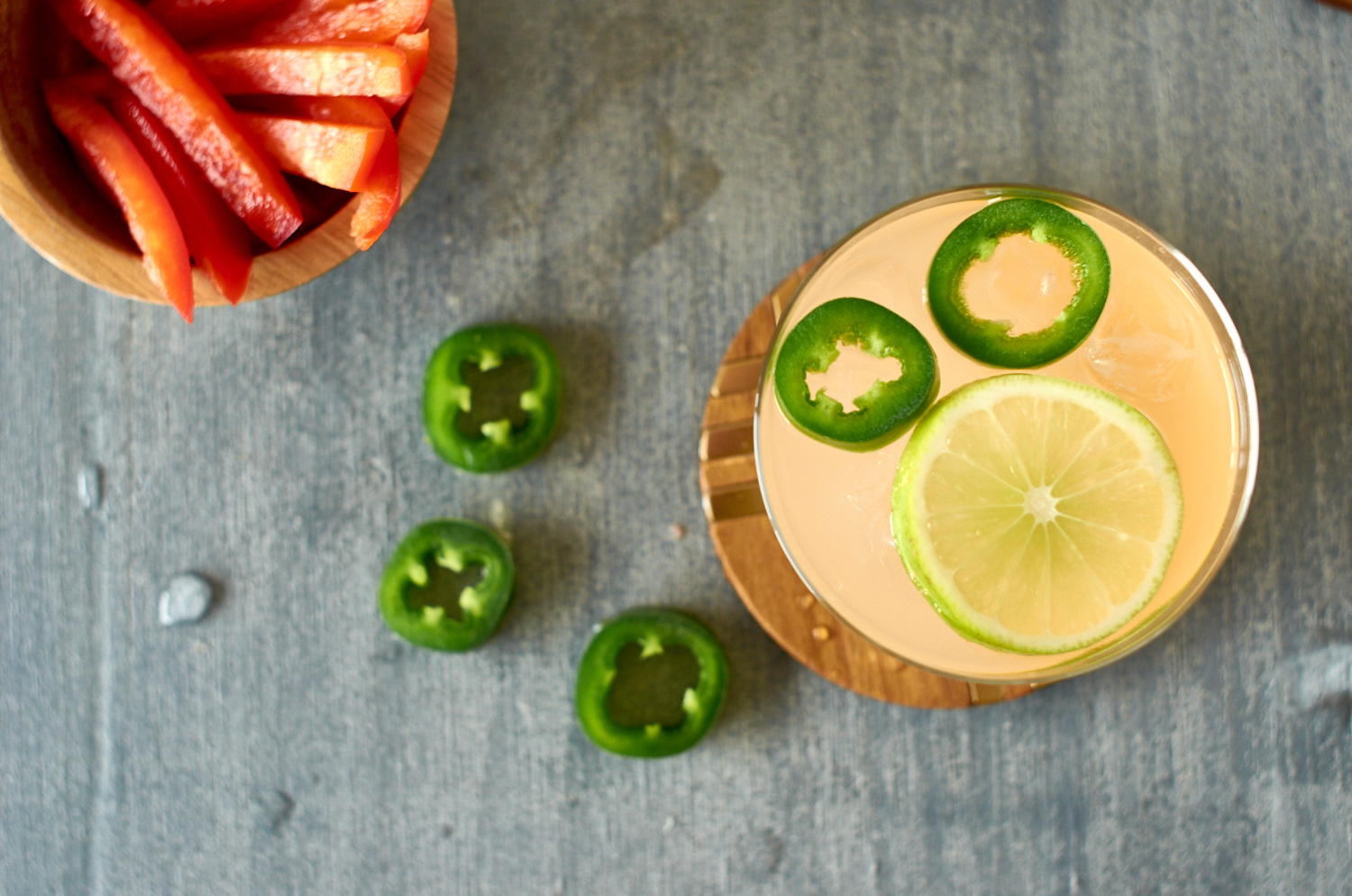 Tequila is one of the greatest gifts to the world, but Mexico's use of chiles in their cuisine is another that we're super grateful for. Here, the jalapeño and fresh green pepper highlight the grassy, vegetal flavors of a Highlands tequila like Olmeca Altos. (Altos refers to the high elevation where the agave are grown).
This is a big drink, with lots of volume, but it's deliciously balanced. Just make sure to use a big glass, and go slow on sipping.
Serves 1
3 oz

Olmeca

Altos Plata tequila

2 oz fresh grapefruit juice
1 oz lime juice
1 oz jalapeño simple syrup*
2 slices bell pepper
Garnish: jalapeño slices
Muddle the bell pepper with the simple syrup and lime juice in the shaker base. Add ice, tequila, and grapefruit. Shake hard, then strain into an iced rocks glass. (The bell pepper stays in the shaker). Garnish with fresh jalapeño.

Jalapeño Simple Syrup
1 cup sugar
1 cup water
1 jalapeño chile, sliced into rings
Heat all ingredients in a saucepan until sugar is completely dissolved. Remove from heat. Allow the jalapeño to steep at least twenty minutes, or more if you like it spicier. Store in the refrigerator for up to one week.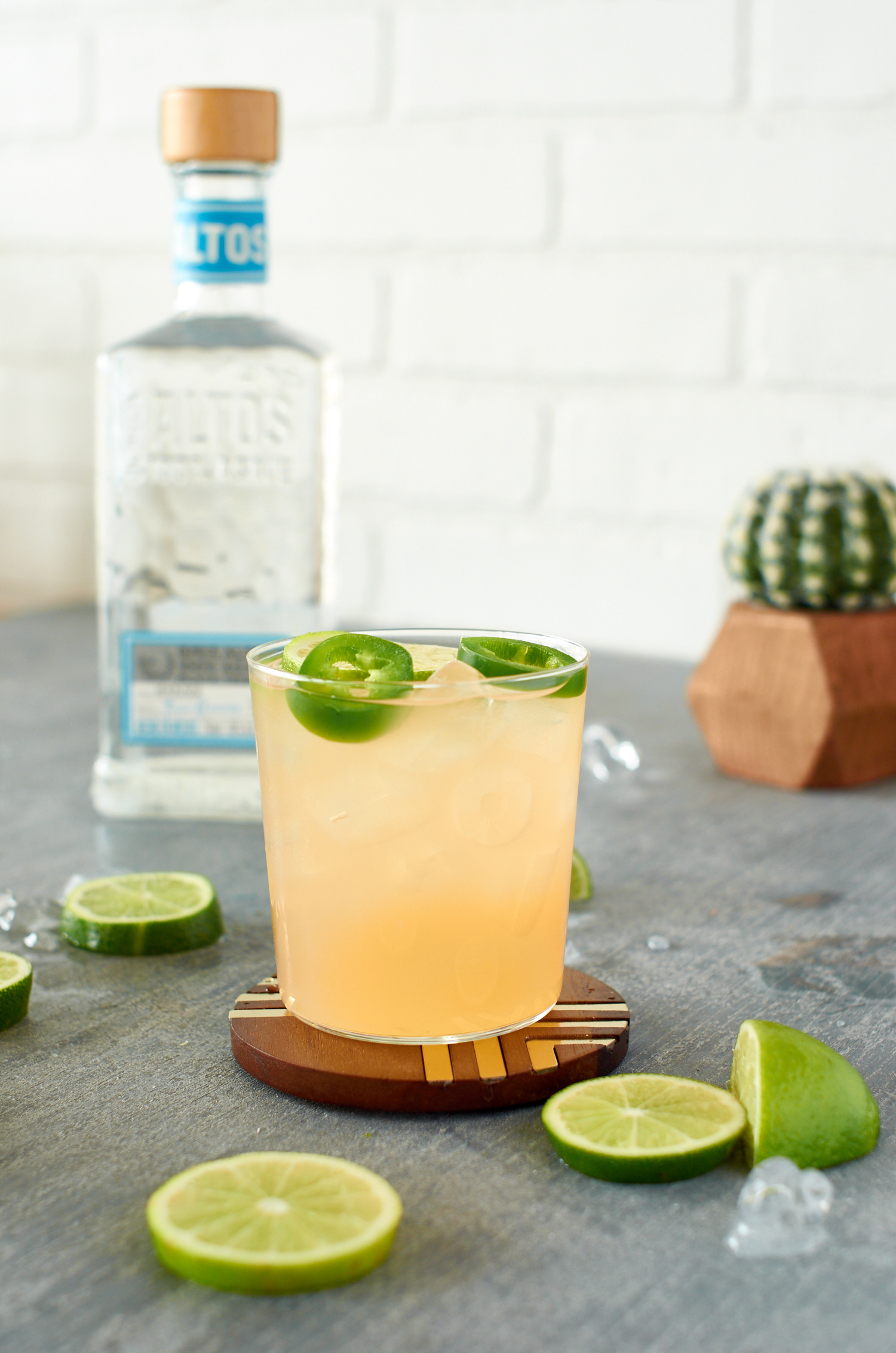 Put Up Your Cukes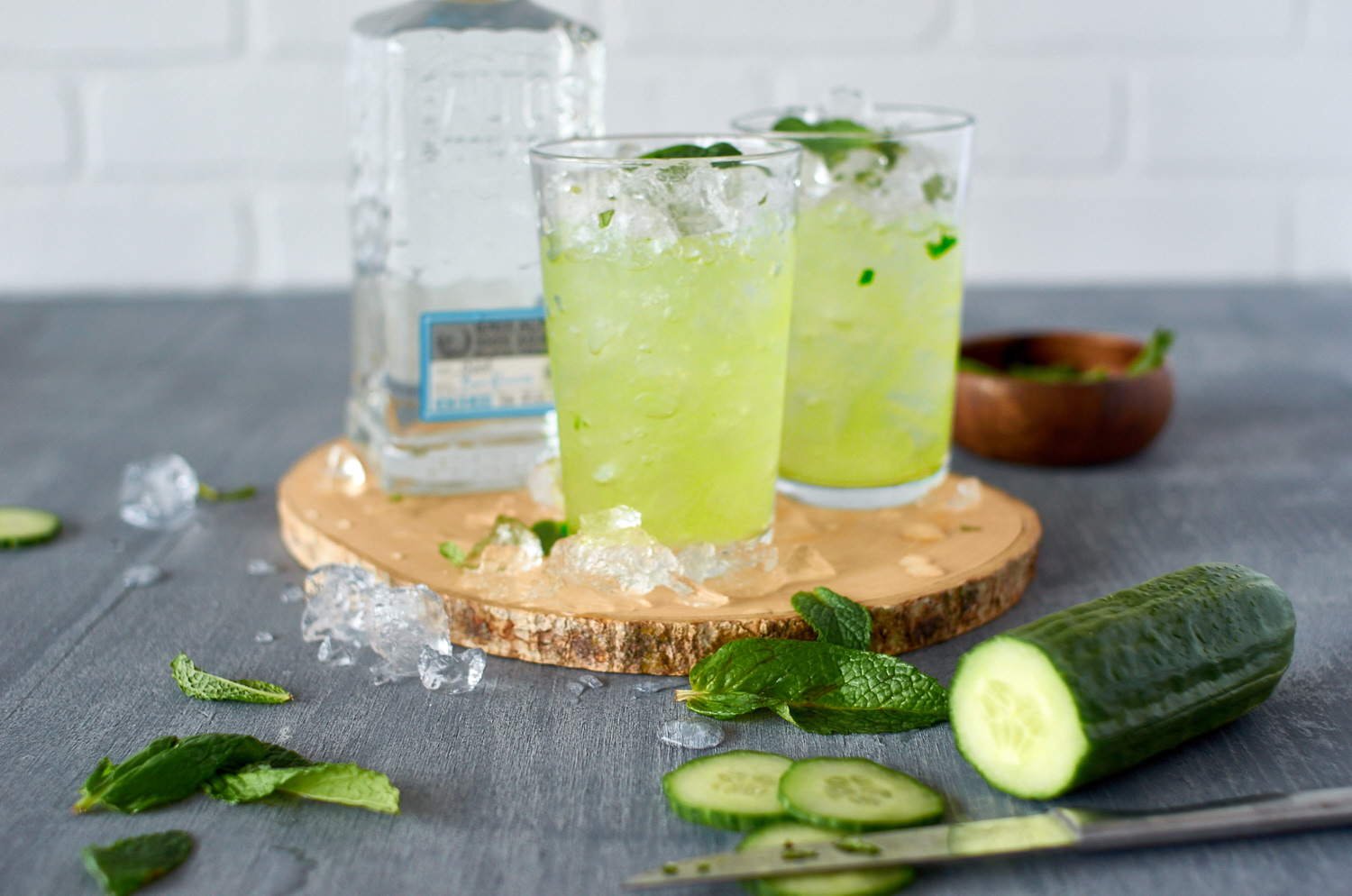 Bright, fresh, and not too sweet – the cucumber and mint flavors highlight the mineral flavors that come from the volcanic soil in which the agave are grown.
Because it requires a bit of prep (juicing cucumbers), this one works best for a crowd. It's easily doubled or tripled. Try it anytime your grilling or eating outside.
Serves 4
8 oz Olmeca Altos Plata tequila
4 oz lime juice
4 oz cucumber juice*
2 oz simple syrup
10-12 mint leaves, plus more for garnish
Muddle mint leaves with simple syrup in bottom of pitcher. Add ice, tequila, lime, and cucumber juice, then stir to combine. Chill in refrigerator for at least one hour. Serve by pouring over crushed ice and garnishing with extra mint.
Cucumber Juice
Peel two English cucumbers. Cut in half lengthwise, and scoop out the seeds. Cut into 2 inch pieces, then puree in a food processor. Strain out pulp through a fine mesh sieve.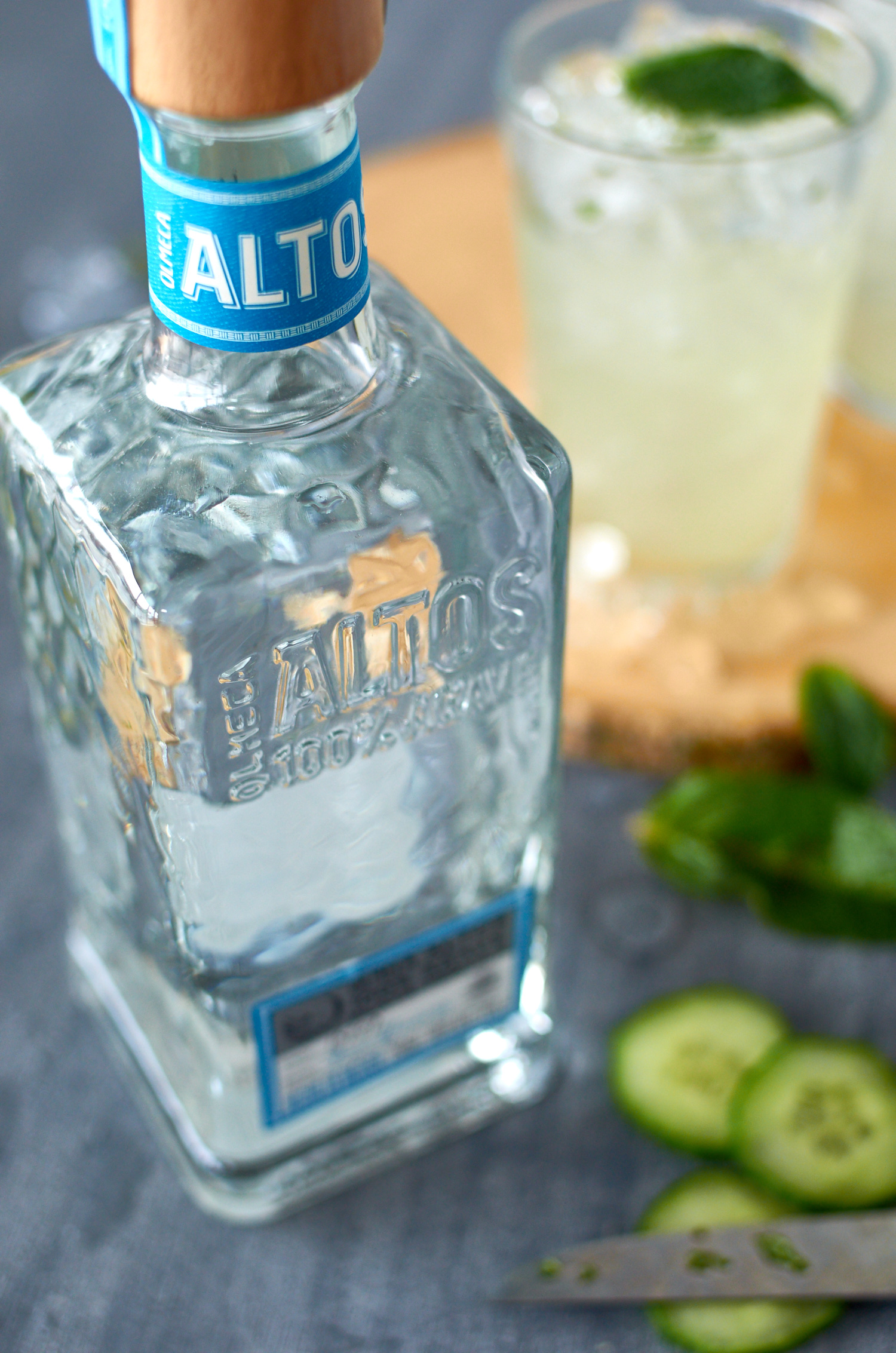 Drinko de Mayo
And lastly, a straight up tasty cocktail that's pleasantly bitter and great to enjoy with salty snacks or appetizers.
Serves 1
2 oz Olmeca Altos Plata tequila
½ oz Campari
½ oz fresh grapefruit juice
½ oz fresh lime juice
½ oz simple syrup
Shake all ingredients with ice. Strain and serve up in a rocks or martini glass (or in our case, a small mason jar!).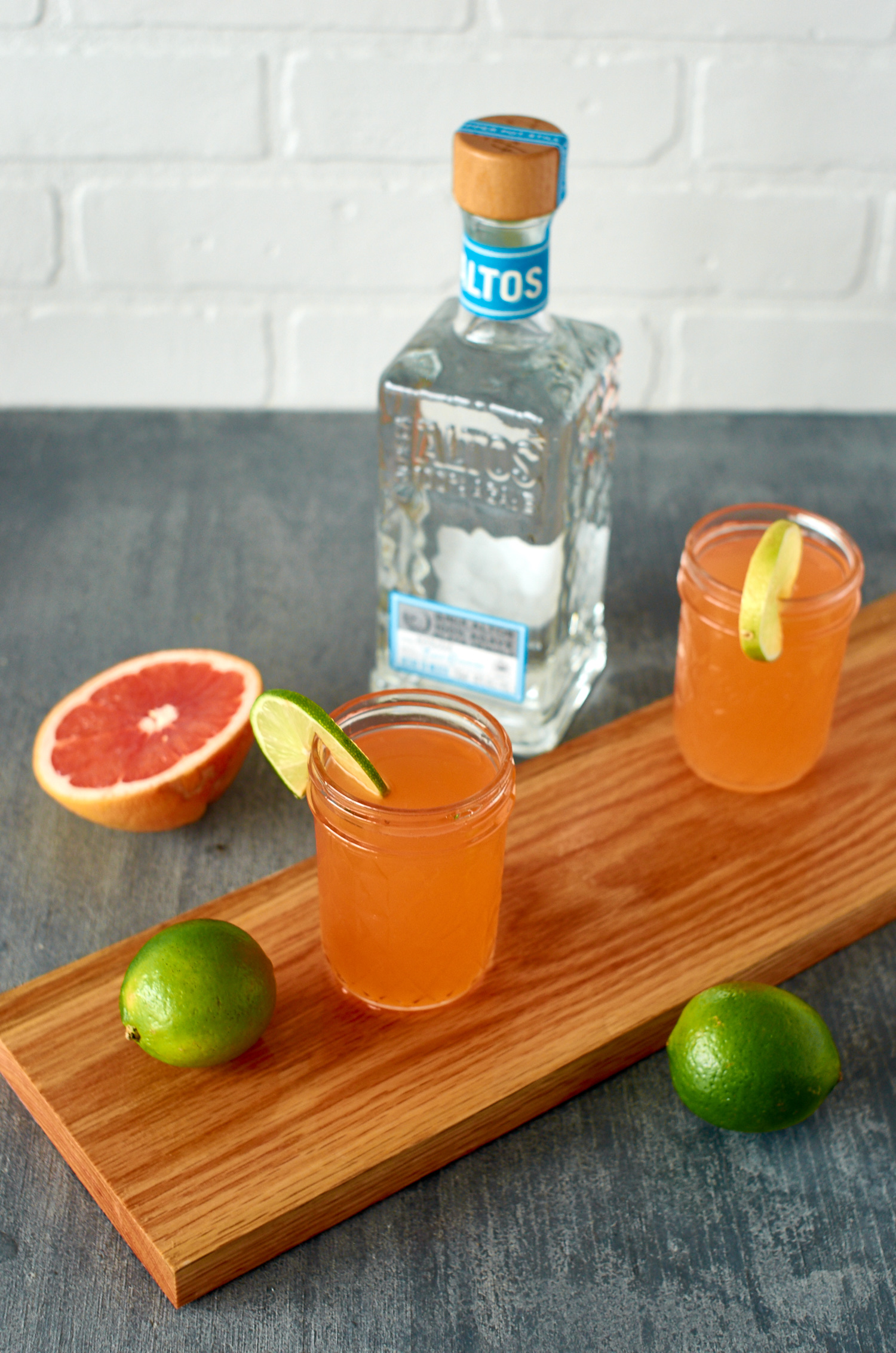 Looking for some snacks to go with your new favorite tequila cocktail? Check out our guides:
​​​​​​
This post is sponsored by Olmeca Altos Tequila, but all opinions are mine alone. Thanks for supporting the brands that support ManMade.