How to Stock Your Home Bar on the Cheap (Yes, We're Naming Bottles)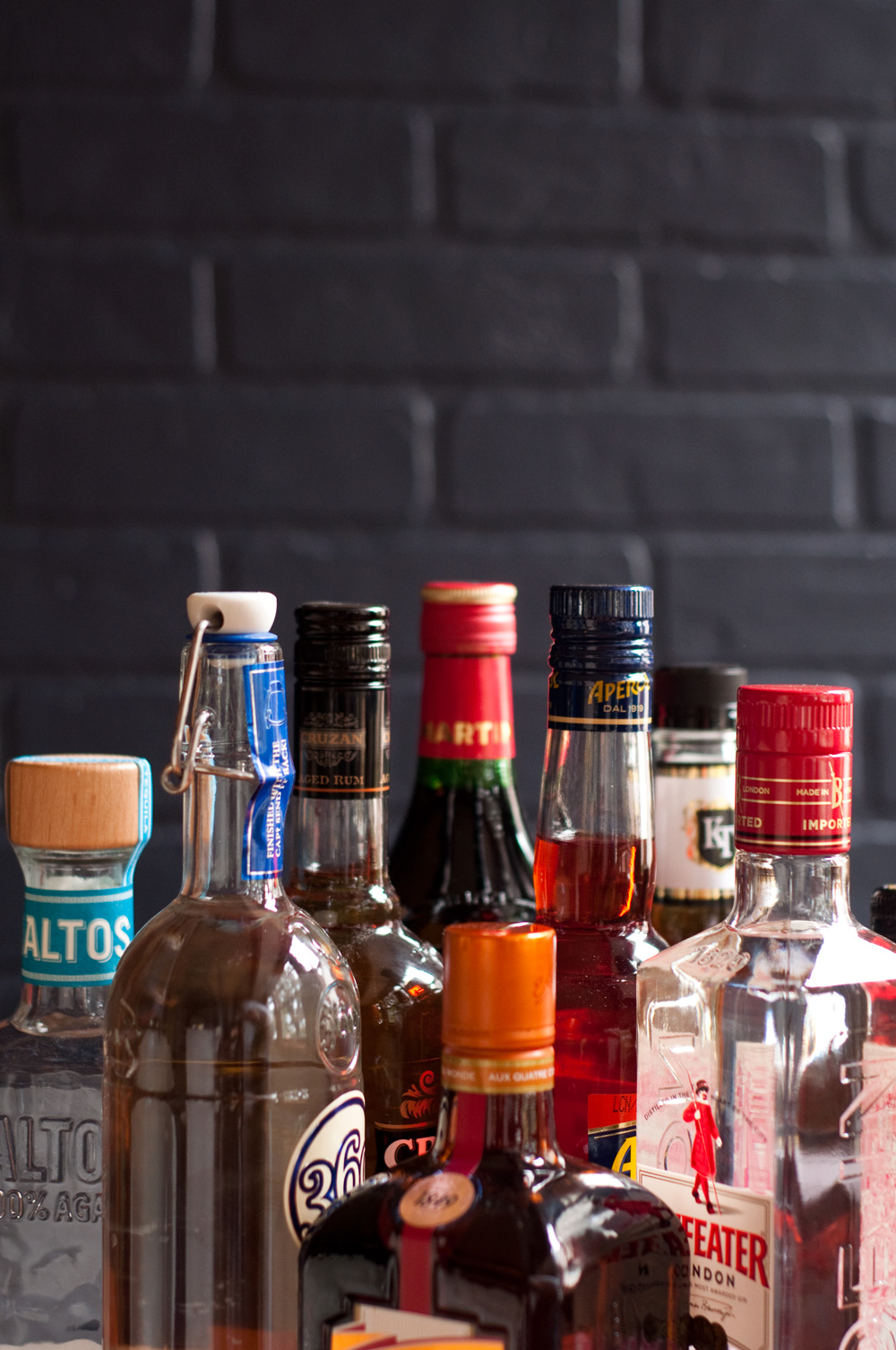 Look, we love a solid cocktail bar. It's an awesome experience to meet up with some co-workers for happy hour, or connect with a friend or date over something shaken or stirred and served in a quality glass. But there's something to be said for sipping at home. Most importantly, it's much less expensive. Bar and restaurants try to keep their food and liquor costs to 20-25%, which means that $12 martini is actually made up of only $3.00 of ingredients. But we also can't argue with the value of staying home, whipping something up for your partner or friends on the fly in the warm, quite confines of your own living room. (Pajama pants optional).
And while we have no problem dropping some serious change on a truly elegant whiskey or craft spirit, the truth is: most mixed drinks don't actually require the highest end of spirits. So, if you're looking to experiment with crafting your own drinks, but don't want to invest mega bucks in a full fleet of top-shelf spirits, it's time to learn how to stock your home bar or bar cart on a budget.
1. Vodka: 360 ($12-15)
At an average price of $13, this one's a no brainer. Made from a mix of gluten-free cereal grains, this American vodka is distilled and charcoal filtered six times. While vegetable-based vodkas (usually potatoes) often boast seven to nine distillations, they produce more impurities during fermentation. Point is: six is enough for grain vodkas, and they give this one a great fruitiness and awesome texture. They also bill themselves as the world's first eco-friendly vodka, which can't hurt.
360 is also available in a myriad of infused flavors. While we tend to stay away from unnecessary ornamentation with vodka, at $13, you can taste a Mandarin orange or Huckleberry and not wonder what you're going to do with the other 95% of the bottle.
Also recommended: Finlandia ($16), Pozak ($17), Purus Organic Wheat Vodka ($2o)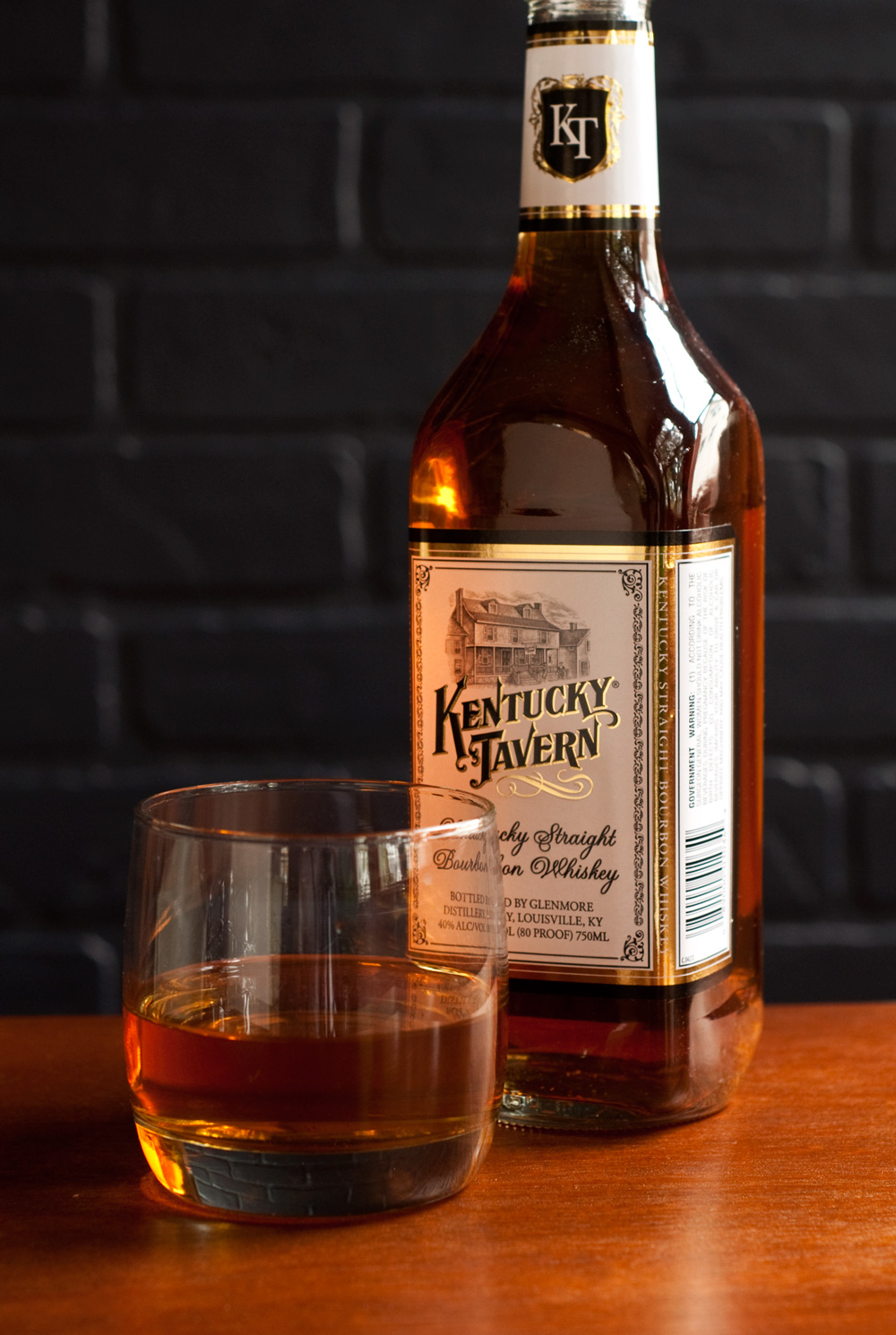 2. Whiskey: Kentucky Tavern Bourbon ($10)
Unless you spend a lot of time on the bottom shelf, you've likely never heard of Kentucky Tavern. The brand is own by spirits mega-corp Sazerac, and made at the Barton Distillery in Bardstown, KY. Make no mistake – this is not a complex, full-flavored Bourbon designed for sipping neat. But for cocktails (or those who like to drink whiskey on the rocks), it's a heck of a value. It's my favorite of any bourbon under $20, and for a mere $10, it's the kind of bottle you use in a punch or pitcher drink or take to a barbecue. It has a somewhat thin texture, but it reads as pleasant and oily, not watery. It most reminds me of Four Roses, and it's not-too-sweet flavor makes it a natural fit for simple highballs or an Old Fashioned.
Also recommended: Benchmark Old No. 8 ($15), Old Forrester Signature ($20)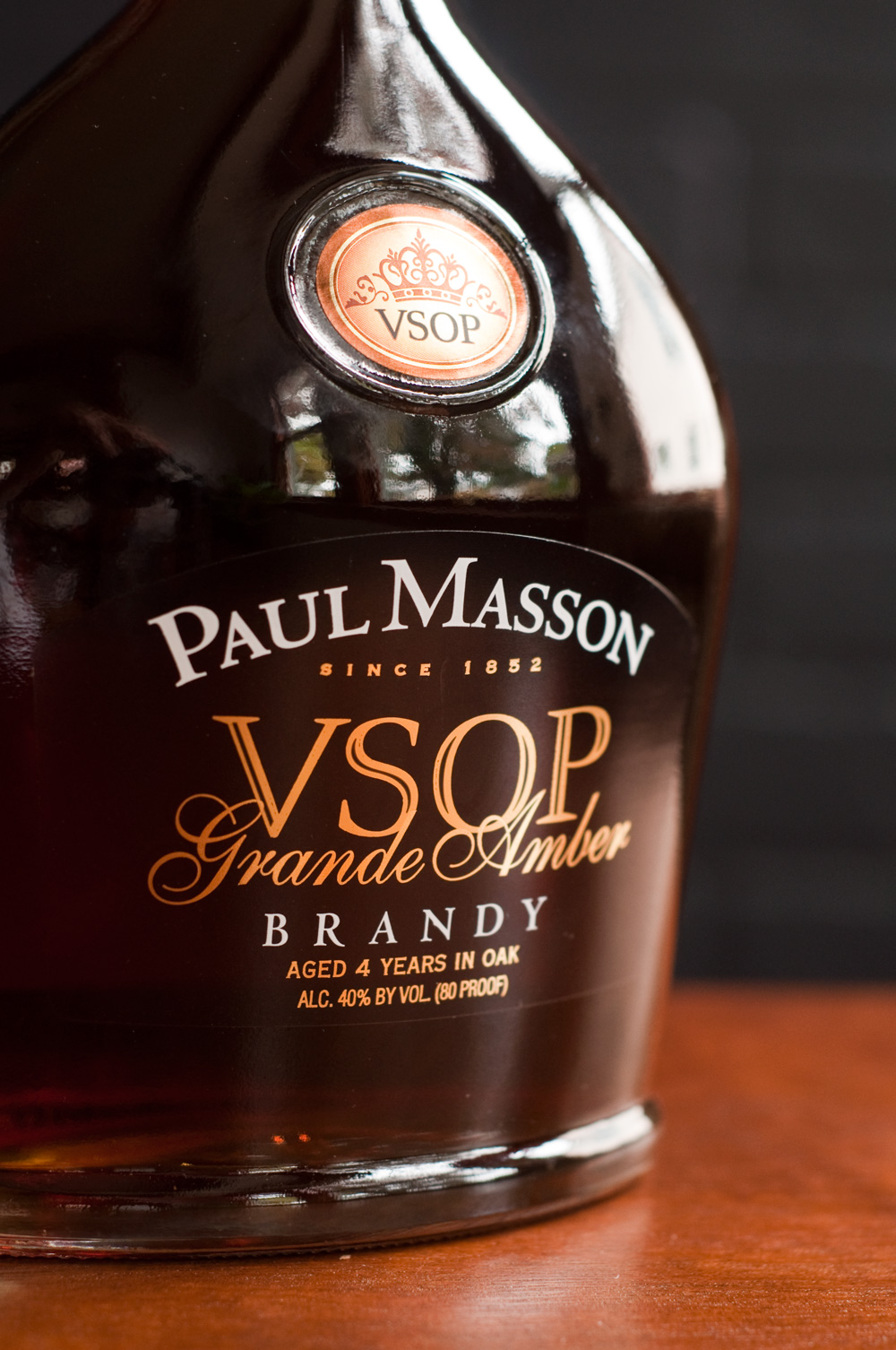 3. Brandy: Paul Masson VSOP Grande Amber ($13-15)
Unless your a dedicated Cognac fan, brandy isn't on most people's list for stocking a home bar. We think that's a shame, because it's a surprisingly versatile spirit that's especially useful in fall and winter. Plus, without brandy, you can't make one of our favorite all-time classic cocktails, the Sidecar.
Paul Masson VSOP was actually recommended to us by a ManMade reader, and while it's technically a lower quality than some "XO" American brandies (really, a meaningless grading), it's not as Kool Aid-y sweet and chemically as many of the other options. Perfect for spiking some apple cider, coffee, or egg nog, it also makes a killer Hot Toddy. Give it a shot. At $13, there's not much to lose.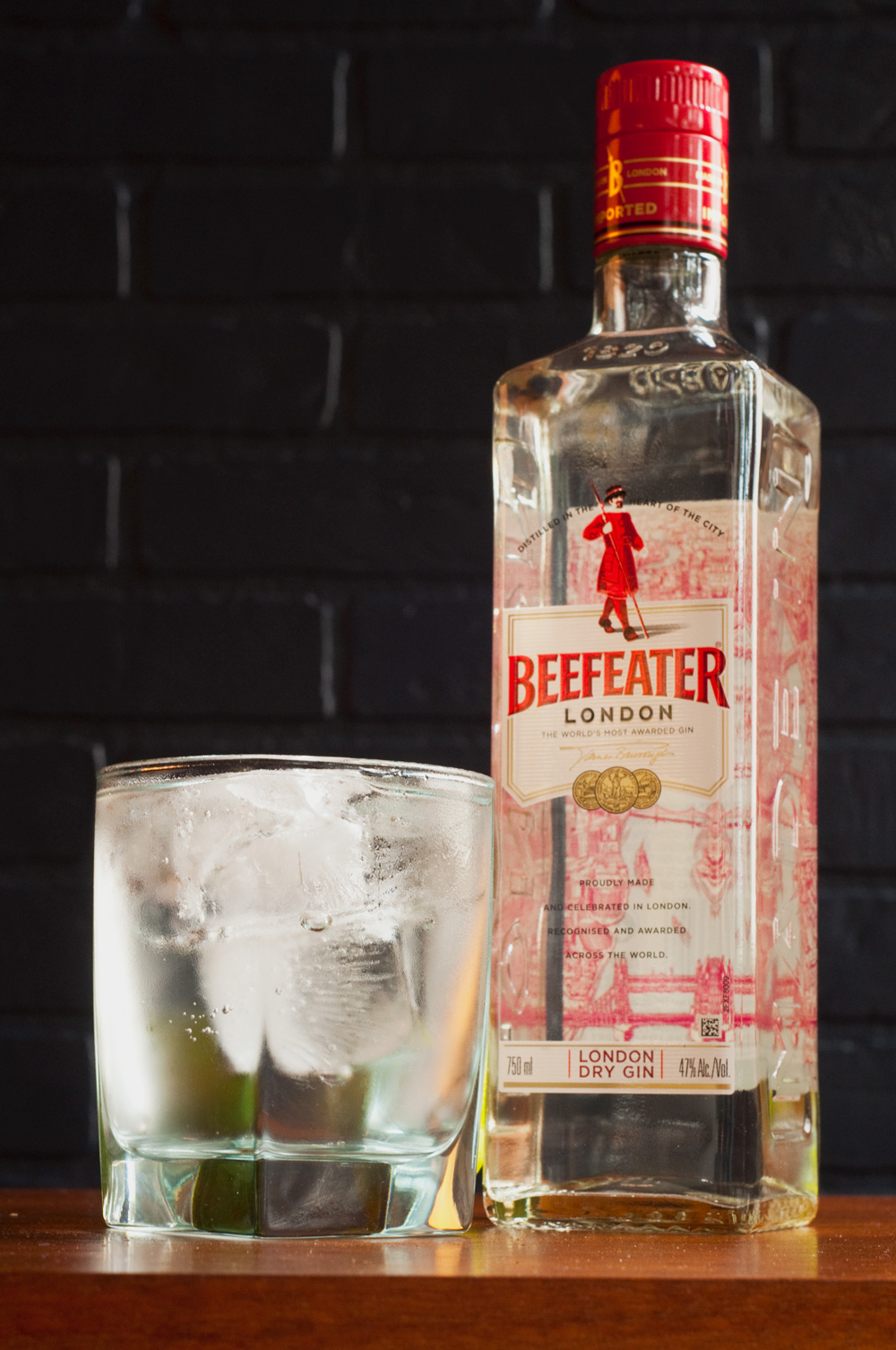 4. Gin: Beefeater London Dry Gin ($18)
There are less expensive bottles of gin out there, such as the popular and super affordable New Amsterdam, but we find most of them taste more like an infused vodka than a proper, aromatic-forward gin. Which is important, as gin is often paired with more aggressive ingredients – tonic water, campari, olives and blue cheese – and your go-to needs to have a little backbone.
Beefeater simply tastes like gin is supposed to taste: clean and crisp, with prominent juniper. It's at home in an up martini, but really, it's a cocktail gin, and shines with fresh citrus, berries, herbs, infusions and syrups, or whatever other kitchen-y ingredients you might through at it with a splash of soda.
Also recommended: Seagram's Distillers Reserve ($16), Tanqueray ($20)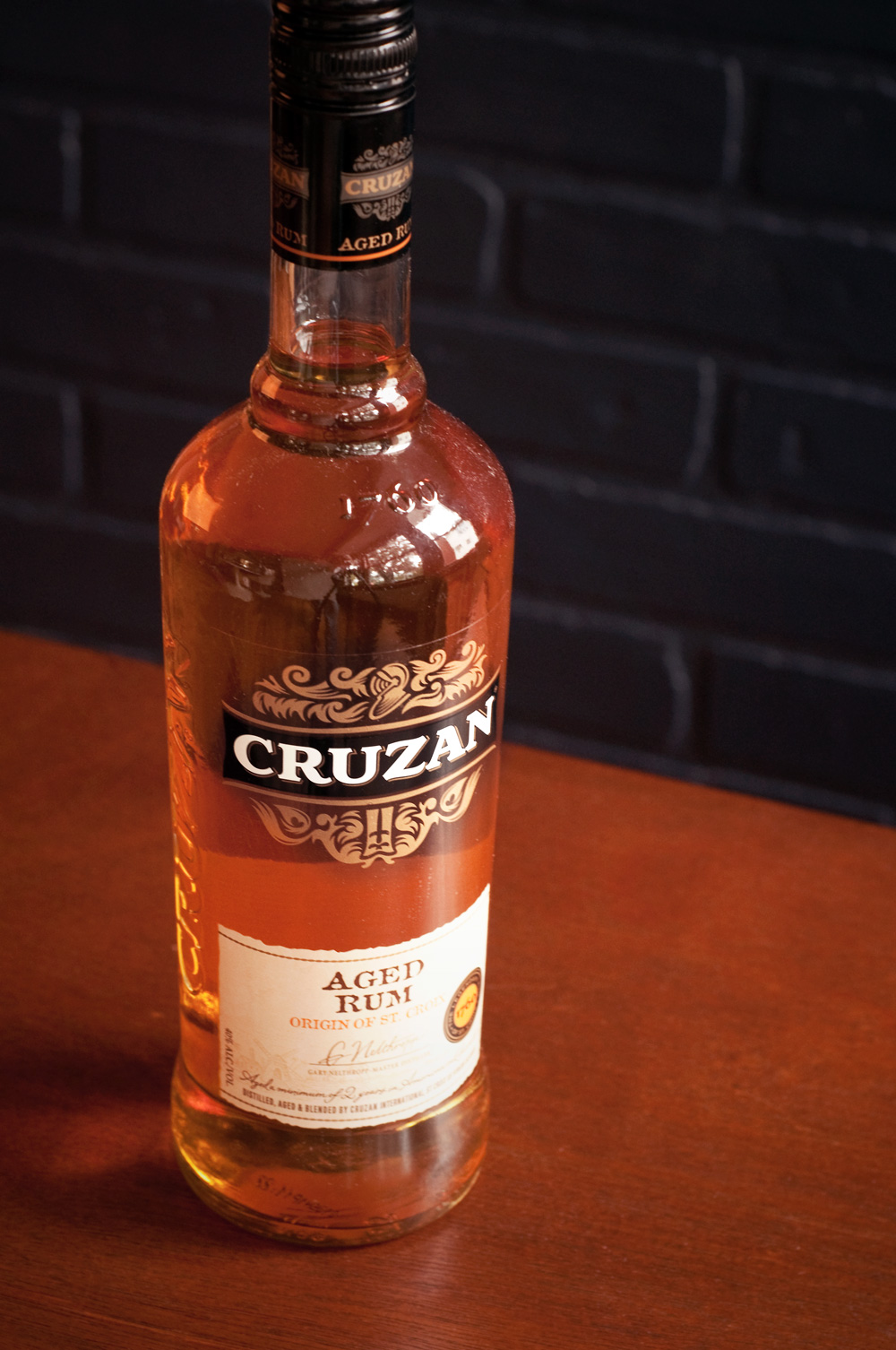 5. Rum: Cruzan Aged Rum ($13-14)
Cruzan is a classic Cuban-style rum with a straightforward, clean flavor. Aging it for two years to create "gold rum" provides a nice complexity over the standard silver rum, and gives it those barrel flavors of vanilla and spice that allow it to mix well with the bright flavors of spring and summer, and the warm, toasty notes of winter and fall. It scored an 86 out of 100 at this year's Ultimate Spirits Challenge. It's a solid B, maybe even a B+, and for $14, that's hard to beat.
Also Recommended: Appleton Estate Reserve ($28), Cruzan Estate Diamond ($20), Caliche ($26)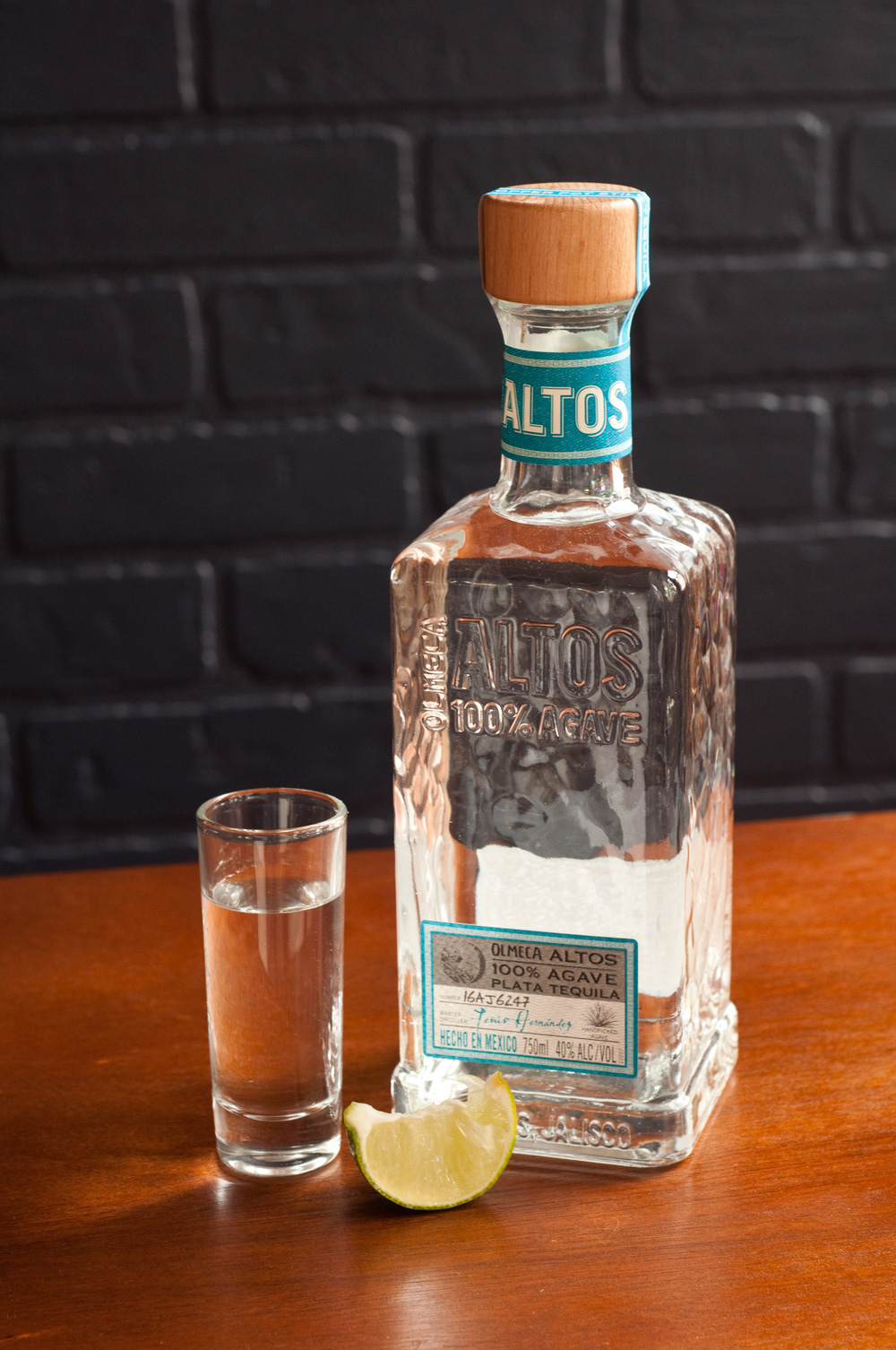 6. Tequila: Olmeca Altos 100% Agave Blanco ($17-19)
From what we gather from the anecdotes, tequila is a seriously underappreciated spirit. Apparently, most people don't buy it as much as whiskey or vodka, or think it's just slamming quickly in a shot glass. To be fair, it's vegetal, minerally flavor isn't as easy to mix with a can of cola as some others, but when you get it right, tequila cocktails equal gin for our very favorites.
The Altos in Olmeca Altos refers to the Highlands of Tequila country, where the agave is grown at higher elevations around the Tequila volcano. This gives the spirit creamy, vanilla like notes that's akin to the best homemade cake frosting, but without any sweetness…just a fresh, bright flavor with a mouthwatering aroma. If that doesn't sound delicious, then we're not describing it right. Try it, and you'll agree. (Full disclosure: Altos Tequila has previously been a sponsor on ManMade, but we liked their product before that campaign, and we still like it today).
Also Recommended: Camarena ($20), Sauza Hornitos ($22), Lunazul ($18)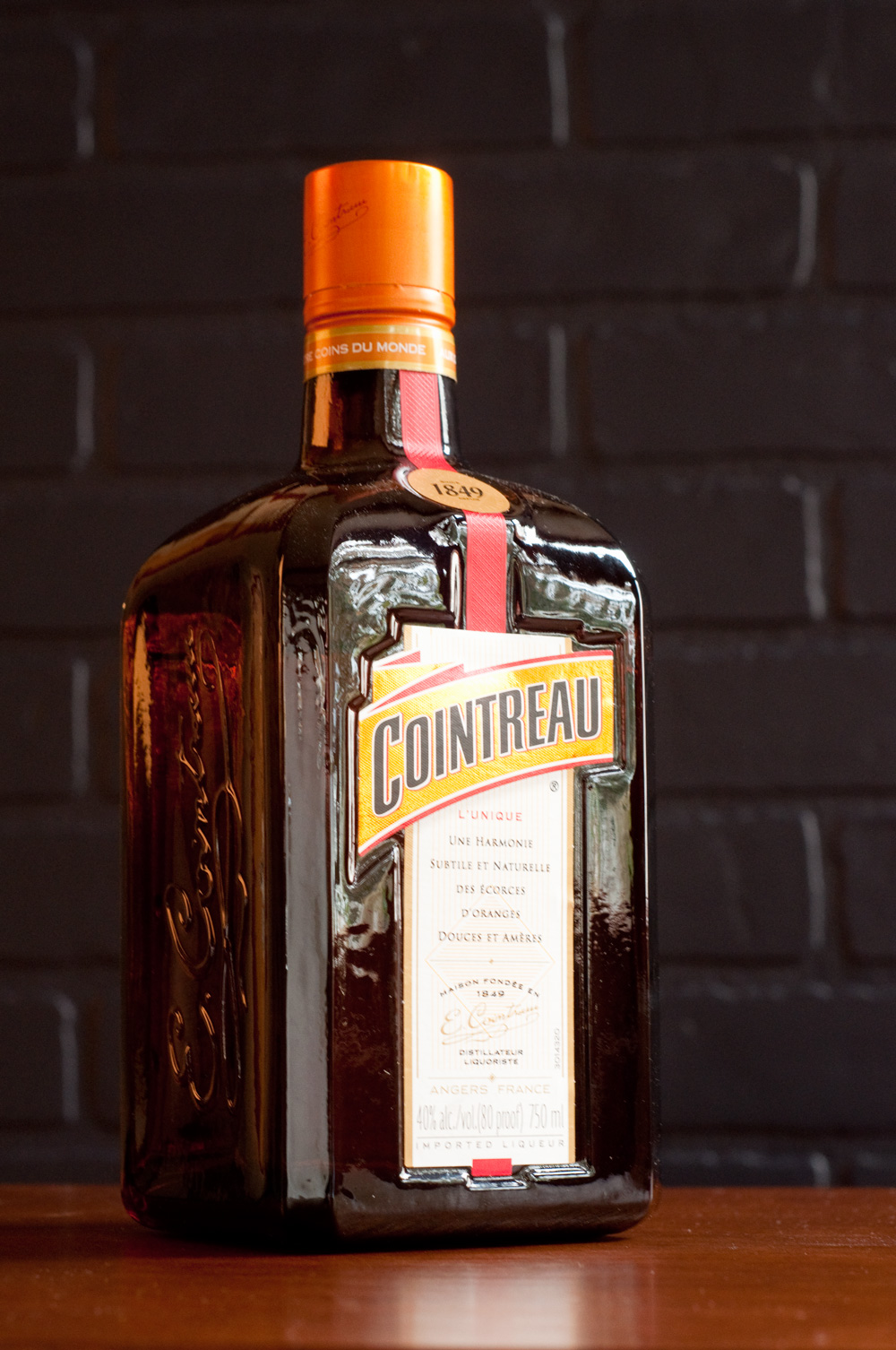 6. Orange Liqueur: Cointreau ($27-32)
No bones about it: this is the most expensive bottle on this list. And it's not even a base spirit; it's a liqueur. But that's the point – liqueurs are modifiers that add complexity and aroma, and they can totally make or break a drink. A great orange liqueur combined with a $15 tequila will produce a margarita far superior to one with a $50 tequila and a $9 bottle of triple sec. You only use a little bit at a time, and it truly gives an elegance you can't get from a bottom shelf bottle. Won't give you the headache, either. Don't skimp here.
Also recommended: Grand Marnier ($35)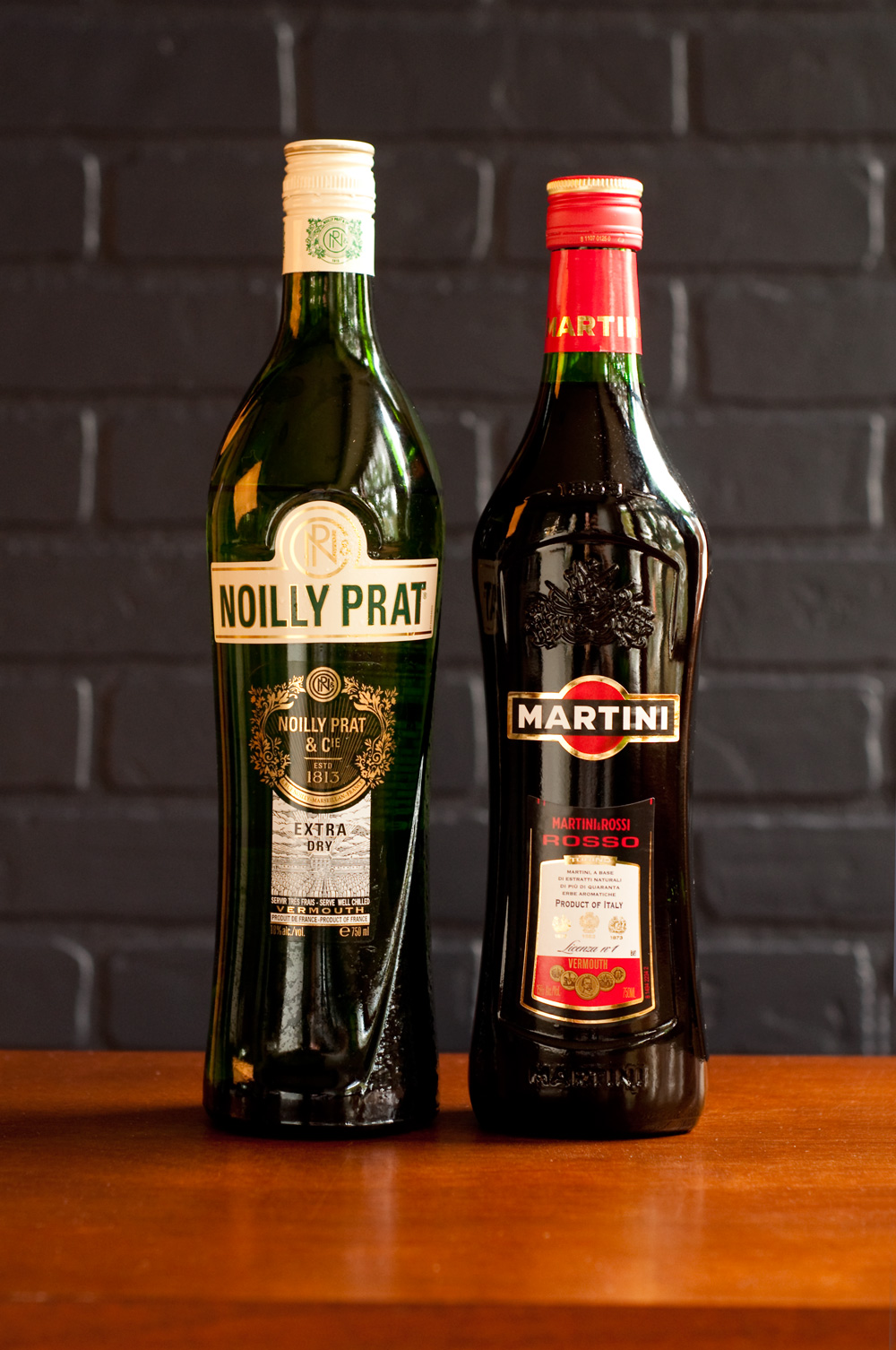 7. Vermouth: Noilly Prat Dry ($9) and Martini & Rossi Sweet ($6)
Vermouth is a fortified wine, and essential to a whole collection of classic drinks: the Manhattan, Martini, Rob Roy, Negroni, Corpse Reviver #1, and Boulevadier all rely on it to elevate the base spirit.
The ubiquitous Martini and Rossi works great as a sweet vermouth, but we recommend spending just a bit more and go for Noilly Prat Extra Dry vermouth. Though, if you're particularly interested in martinis, spend just a bit more and opt for the very lovely Dolin de Chambery, around $15.
8. Bitter Liqueur: Aperol ($20-23)
The world of bitter liqueurs, often considered together under the Italian term amari, deserves many articles to themselves. If you love them, you know these specialty bottles can get quite pricey. (One of our favorites, Green Chartreuse, goes for more than $65 a bottle. Thankfully, you only use 1/2 oz. at a time). But if you're interested in learning more, we vote to start with Aperol. It's affordable, flavorful, and, most importantly to newbies, not challenging to drink. It's bitter, yes, but not unpleasant; it's also sweet, floral, elegant, and totally delicious. No more intense than a middle-of-the-road lager, it gives a lovely color and extra something-something to everything it touches, particularly clear spirits like vodka, gin, and blanco tequila. And it turns cheap champagne into something else altogether.
Also recommended: Campari ($25), Averna ($35), Cynar ($25)

9. Cocktail Bitters: Angostura, Regan's Orange, Peychaud's
Currently, there are nineteen bottles of bitters in my liquor cabinet. I often get them as Christmas and birthday gifts, and since you only use them a few drops at a time, they last forever. I stopped drinking soda and soft drinks years ago, and so I add a couple of dashes to club soda when I want something special. They're fun, flavorful, and a great way to give things a little magic. They're like the spices and seasonings of the cocktail world — they make ingredients taste more like themselves. Consider them the salt and pepper of your bar cart.
If I had to choose one, I'd go Angostura. When a recipe calls for bitters, but doesn't mention what kind, use Angostura. But for another $11-12, I'd throw in Regan's orange bitters, which I love with anything citrus. (They'll totally transform a gin and tonic). And, for good measure and a dash of sass, Peychaud's bitters from the New Orleans cocktail tradition.

Okay. Now what?
Couple those basics with some basic mixers (club soda, tonic water, ginger ale), fresh citrus and a couple juices, some clean-tasting ice, and some 1:1 simple syrup, you can make hundreds of cocktails. If there's something you really want to try, but it requires a specific modifier, you can usually find those in 375 mL bottles behind the cash register, or better yet, little airplane bottles. That way, you don't have to shell out $40 to try a half an ounce of something.
What are you favorite ways to save money on spirits? Post your favorites in the comments below. Cheers!