Help Us Decide if These are Cool or Not: Metal Neckties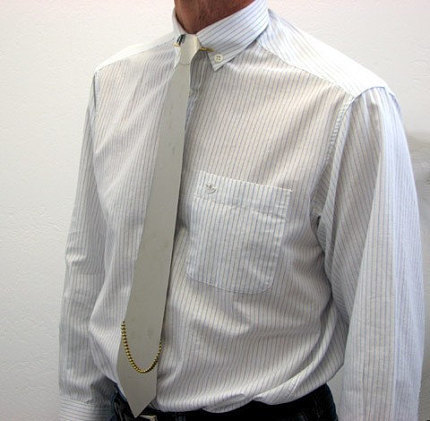 We recently spied these metal neckties on Recyclart, and I've had them open in a browser tab for a week, cause I just can't decide how I feel about them. I know I'd never buy one, but are they interesting and unique, or simply the heirs of the gag gift novelty tie?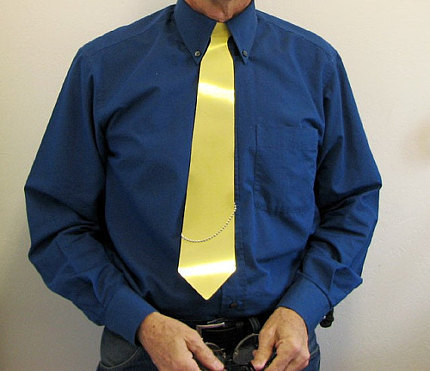 Please post your thoughts in the comments below.
Metal Neckties on Etsy