How to: Use a Swedish Flame to Cook Up Some Cast Iron Salt and Vinegar Potatoes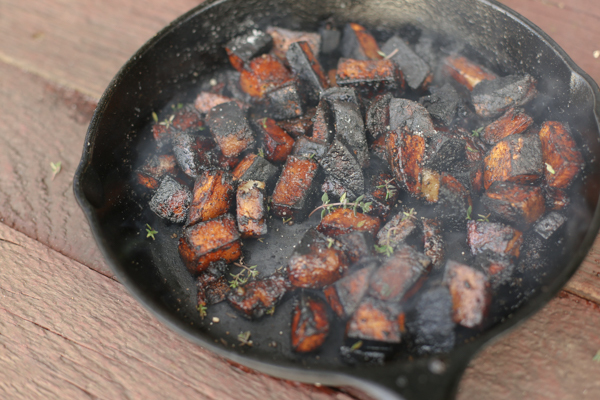 If you're a fan of salt and vinegar potato chips then you're gonna love this recipe for pan fried sea salt and basalmic potatoes.
This recipe is cooked fireside on a Swedish fire log. If you want to make your own fire log, check out our previous post for a simple how-to.
What you'll need
Cast iron skillet
1/2 Cup Rendered bacon fat or cooking oil
2 Medium russet potatoes
3-4 springs of fresh thyme
1/4 cup of basalmic vinegar
1 teaspoon or small handful of Fleur de sel (French sea salt)
Long handled spoon or paddle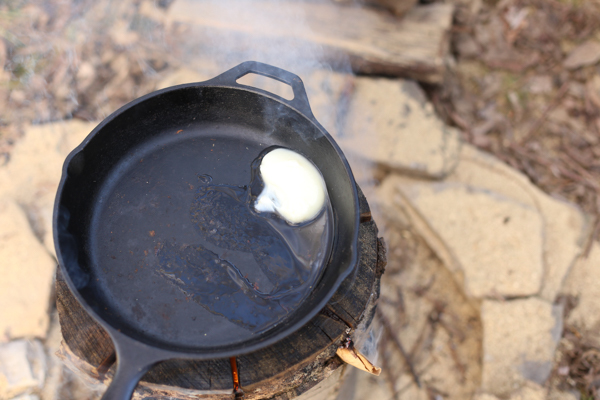 First toss in a large spoonful of bacon fat. You're camping, treat yourself! Let the skillet heat up. Toss a small drop of water in the oil to see if it's up to frying temp. If it spits and crackles it's ready.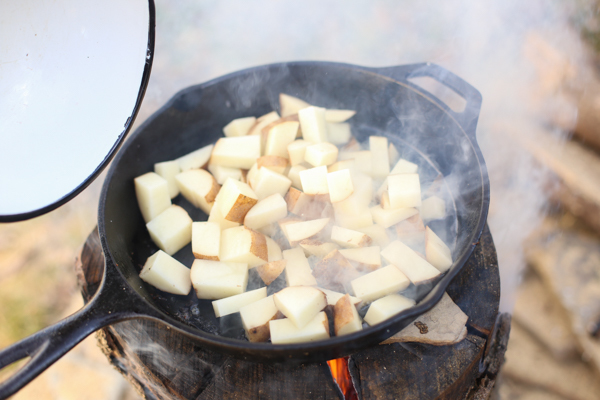 Carefully drop the potatoes into the oil. This is a great recipe to do over a fire, it's gonna spit and spatter a lot!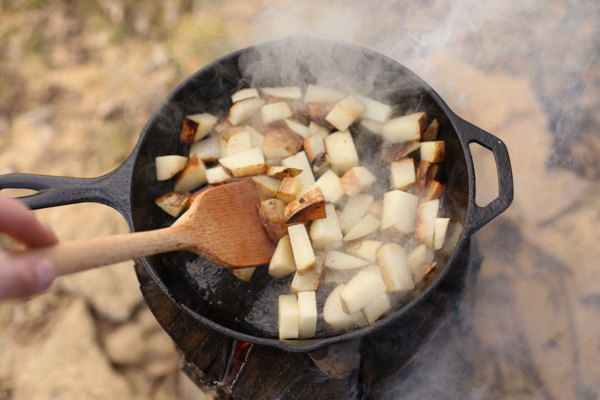 After a few minutes stir the potatoes and let them fry evenly. Check the density of the potatoes by smashing them with your spoon. If they break easily they're done cooking.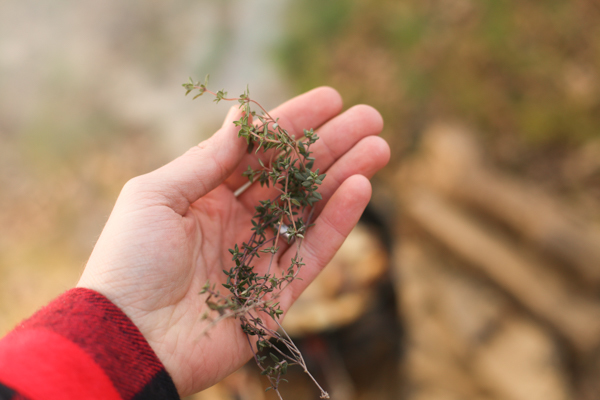 Halfway through the cooking process, de-stem the thyme toss in half to the skillet. This will fry the herbs. Fried herbs are so amazing. Toss the herbs and potatoes and continue to cook.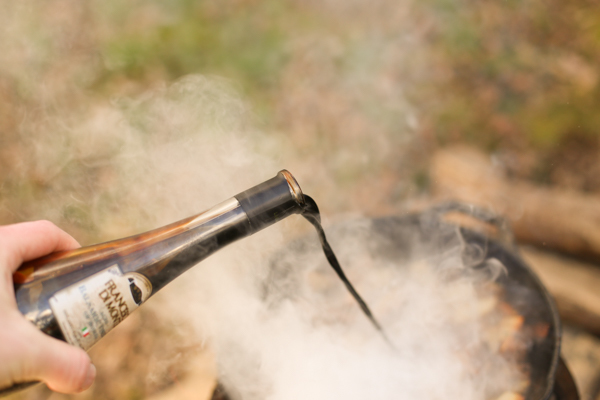 When the potatoes are almost finished pour in the vinegar. Shield your eyes, the steam from the vinegar is gonna burn them! The skillet is gonna be quite hot, so you'll need to stir the potatoes and vinegar quickly so it doesn't burn.
After you stir the balsamic remove the skillet from the heat and sprinkle the fleur de sel and the rest of the thyme. Don't be afraid of the color of the potatoes. The dark color is a combo of the caramelized balsamic and charred potato.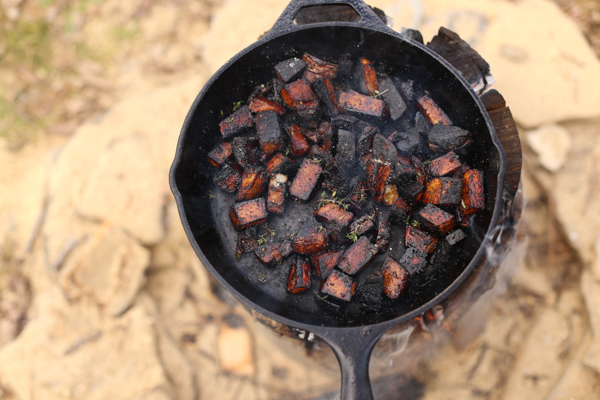 That's it! They're ready to be served up with a side of roasted hot dogs and a pale ale!
Or, mix up our signature cocktail inspired by this series, The Swedish Flame.