22 Ingenious Ways To Repurpose Old Junk
With a great series of before and after photos, Popular Mechanics is rocking a host of new ideas for turning old junk parts into practical, masculine decor.
Have some old PVC or plumbing pipe lying around? Make yourself a super cool steam-punk chess set. Or pick up some rusty cheese graters and make yourself a set of pendant lamps.
Or my personal favorite, take orphaned keys and bend them into wall hooks.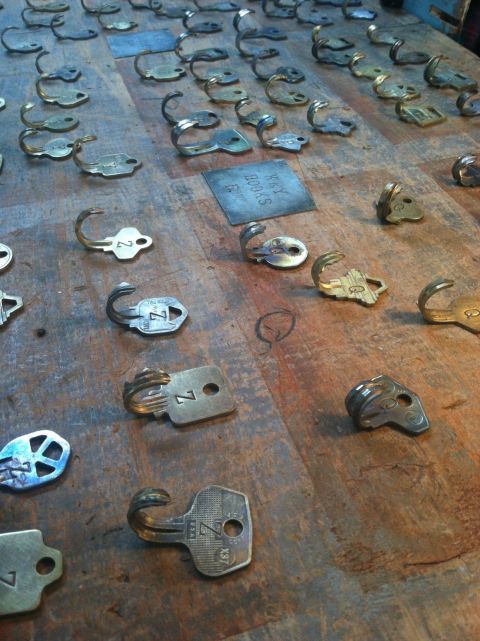 Click here for all 22 Ingenious Ways to Repurpose Old Junk.