How to: Make DIY Waterproof Pouches from Upcycled Materials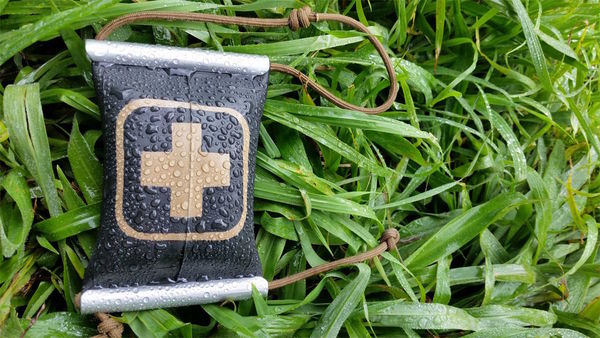 Yep, you can buy waterproof pouches and "drybags" at your local outdoor retailer. They're made of super lightweight, fancy-pants fabrics that really do keep your stuff dry. And they're super expensive.
These DIY pouches can help protect smaller items for long term storage. Use your scrim-reinforced vinyl options to stash your high value items for a kayak or rafting trip temporarily, and make your own little custom pouches to keep the goods inside, and the moisture out.
The team at Machete Bushcraft Australia came up with this solution, which uses recycled tire inner tubes (from a motorcycle or larger mountain or fat bike tires) and a simple closure, made from found sticks or aluminum tubing.
Wet winters got nothing on you. Head outside!
Waterproof Pouches, Almost Free! [Instructables.com]