ManMade Musical Advent Calendar: December 16th Edition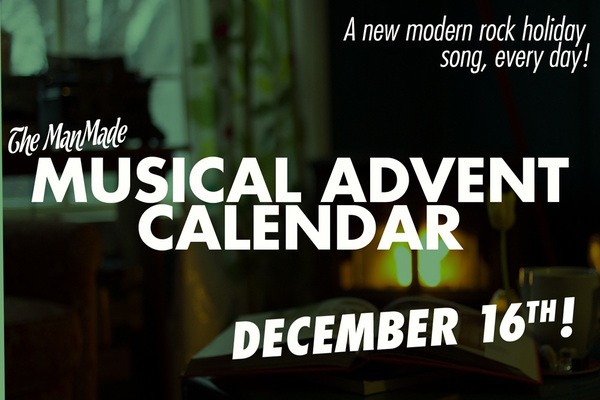 Look – there's no shame in admitting it: we at ManMade love the holiday season. The lights, the smells, and, most importantly, the sounds. No, not the soft rock mall music or the umpteenth crooner cover filler track, but the good holiday songs. The ones that give you energy, make you feel festive, and happy that it's December.
And so, in 2015, we're sharing our ManMade Musical Advent Calendar, where we offer a new favorite holiday song every day, by bands you actually care about.
Wednesday, December 16th: "Christmas at the Airport" by Nick Lowe
It took a bit of calculus, but I'm comfortable is saying so: Nick Lowe is my favorite songwriter of all time. And here, his pop misanthrope personality does what it does best, seasonally.
The whole holiday album, Quality Street, is a solid, later-Lowe blend of originals and songs you might have heard once or twice but sound better here anyway. It's exactly the record you want a white-haired, but still superbly dressed, rock star to make. Though mostly covers, it's free of the same damn standards, but it's originals that shine best. The Ry Cooder co-written "A Dollar Short of Happy" is the perfect blend of Christmas blue and tongue-in-cheek Christmas-is-supposed-to-be-blue. But it's the obvious single, "Christmas at the Airport" that will make its way onto playlists for the next twenty years, and they'll be better off because of it.
Nick Lowe is actually coming to Portland tonight, backed by masked surf rockers Los Straightjackets, and I've tickets to the show at the Aladdin Theater. Cause your favorite songwriter playing Christmas songs on the day your mom flies across the country to spend the holidays with you (she's coming to the show) is a mighty fine way to spend a Wednesday in December.
Check out all the songs in the ManMade Musical Advent Calendar here!