ManMade Musical Advent Calendar: December 5th Edition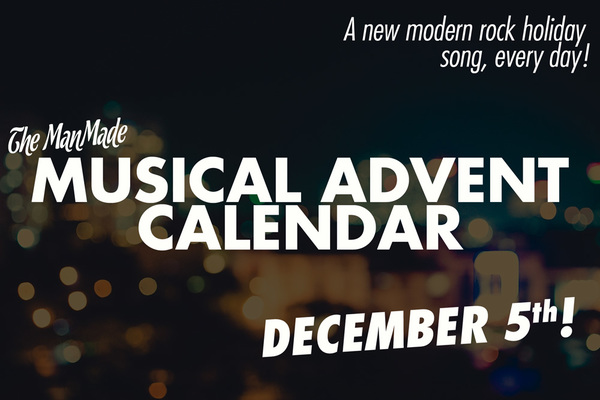 Look – there's no shame in admitting it: we at ManMade love the holiday season. The lights, the smells, and, most importantly, the sounds. No, not the soft rock mall music or the umpteenth crooner cover filler track, but the good holiday songs. The ones that give you energy, make you feel festive, and happy that it's December.
And so, in 2015, we're sharing our ManMade Musical Advent Calendar, where we offer a new favorite holiday song every day, by bands you actually care about.
Saturday, December 5th: "Christmas Will Be Just Another Lonely Day" by Wye Oak
This song was originally written for Brenda Lee, who recorded an earnest version as a follow-up to her 1958 smash and now standard "Rocking Around the Christmas Tree". The original is pretty great, but if you're not familiar with it, the Wye Oak version subs the Phil Spector strings and background vocals for deep spring reverb and chorus pedals, which lends to the "lonely day" vibe a little more than Little Miss Dynamite. Good (sad) stuff.
Check out all the songs in the ManMade Musical Advent Calendar here!