Worth the Splurge: Quality Gifts to Invest In
Look, I'm about to admit a deep, dark secret, so if you're not into that, you may want to move along. I am terrible at giving gifts. Maybe it's because I didn't get a ton of them when I was growing up, or maybe I'm just a cheapskate at heart and don't want to admit it. But when faced with investing in a gift of truly high quality, somehow my brain falls back to, "Wouldn't you rather have three or four of these crappy, cheaper things?"
No. Nobody wants those crappy, cheap things. One hundred gifts from the dollar store might be good for a few laughs, but they are – at the end of the day – just a hundred little pieces of junk. So, here are some ideas for gifts you can give (or, if you're lucky, receive) that are timeless, extremely well-made, and will have an impact no quantity of worthless chotchkies could ever have.
Hey friends: we partnered up with Huckberry, sellers of fine crafted, lovingly-curated gear for guys. You'll need a Huckberry account to see these products. If you don't have one, I recommend signing up! They have amazing daily sales on stuff you'll love. Free shipping over $99, and returns on all products through Jan 31 2016.
Woolrich Yankee – Wool Lined Leather Boot in Buckskin Tan ($298)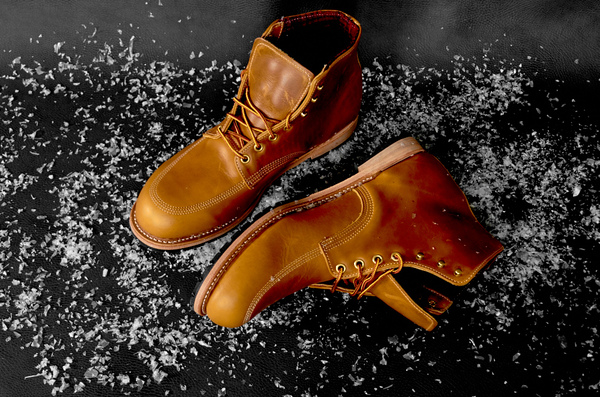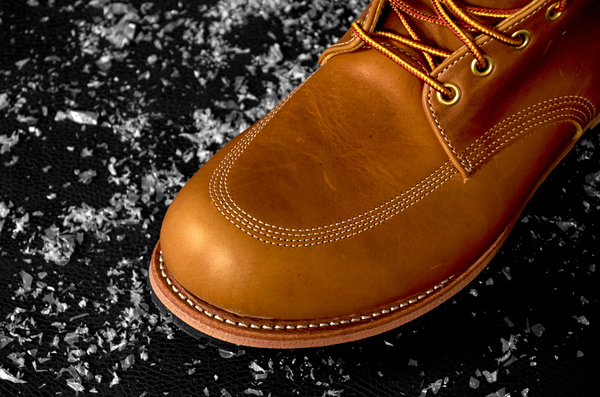 Ahh boots. With all due respect to the barefoot running/hiking/everything movement, nothing beats having your feet wrapped up snugly in a pair of hand-stitched, Goodyear-welted, wool-lined, American-made classics. Give these as a gift, and you will see some jaws drop, I promise.
Woolrich Yankee Wool Lined Leather Boots – $298
Orbit Plus and Phono Preamp Record Player ($398)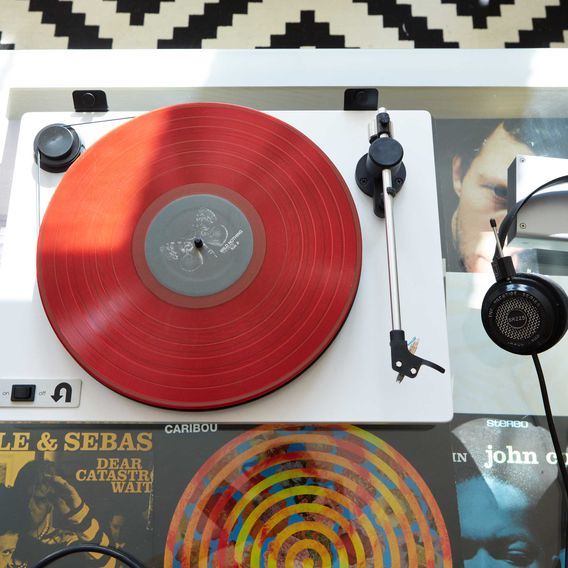 Keep your iTunes gift cards and Spotify playlists for your 12-year-old nieces and nephews. For a ManMade man, give him the soft, dusty feel of the cardboard jacket, the crackle of the needle settling into its groove, and the assurance that music is not ephemeral. Analog is here to stay.
Orbit Plus and Phono Preamp Record Player – $398
Woolrich Oversized Camp Towel ($39)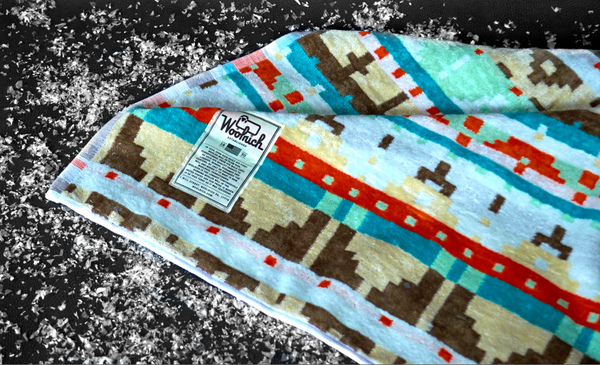 If your beach towel has a beer-maker's logo, a scantily clad woman, or a Ninja Turtle on it, you need to step away from the suntan lotion. Go back home and get a real towel. Or ask for one of these Woolrich 40×70″" camp towels (it's practically a blanket). 100% cotton. 100% classic.
Woolrich Oversized Camp Towel – $39 (Sold Out)
Pendleton Grand Canyon Beach Towel – $39
Sonos 2-Room Starter Kit ($349)
Ok, so not everyone is going to go for the record-player angle (above). Some folks just don't have it in them to build up a serious record collection. And the last thing anyone wants is a perfectly awesome record player gathering dust. So instead, try this Sonos starter kit, and help them get the tunes flowing throughout the house.
Sonos 2-Room Starter Kit – $349 (Sold Out)
Vers Audio 2Q Bluetooth Sound System – $170
Rainier National Parks Blanket ($199)
Pendelton. Blanket. 'Nuff said.
Rainier National Parks Blanket – $199 (Sold Out)
Huckberry Allegheny Blanket – $135
Horween Leather Timex Watch ($129)
If they're already into watches, this one might not work. But for a guy who doesn't wear one yet, or does, but hasn't bothered to get anything good, this Timex is simple, solid, and elegant. At $128, it's well within gift-giving range, but still built to last a long time.
Horween Leather Timex Watch – $129
Topo Rover Day Pack ($168)
I took this rugged, no-nonsense pack out hiking with my kids last weekend through the first snow of the year. Wait, did I say 'hiking'? I meant 'pulling them on the sled while they ate chocolate and grabbed at sticks'. Anyway, three miles later everyone was still happy and the bag performed as expected: I didn't even know it was there. Laptop sleeve? Check. Heavy-duty zipper hardware? Check. Handmade in Colorado? Yup.
Topo Rover Day Pack – $168 (Sold Out)
Satchel & Briefcase ($350)
Warning: not all men can pull off a briefcase. It should be relatively obvious if you (or your gift recipient) are in the category of men who can. But, if in doubt, skip this item.
Still here? Ok good. Congrats (I wish I could join you, but I admit I'm more of a backpack guy). This beautiful, copper-riveted, oiled-leather Satchel & Paige briefcase makes me want to get a suit-wearing job in a tall downtown office building. A lifetime warranty means this one's going to get passed down to future generations, who probably won't have a laptop or any papers to put in it, since their half-android brains will already be wirelessly connected to the trans-planetary AI cloud … I suppose they'll still need to carry a lunch; they could use it for that.
Satchel & Briefcase – $350 (Sold Out)
The Everyday Messenger Bag – $250
Brooks Flyer Saddle ($150)
With time (and miles), this leather bike saddle will adapt to the exact shape of your … saddle, making the morning commute, the evening bike-beer-run, and every other trip in between, a comfortable reminder of this thoughtful gift.
Brooks Flyer Saddle – $150 (Sold Out)
Bomber Barrel Duffle ($99)
Bomber & Company raised over $430k on Kickstarter to make this, ""they best damn duffle ever made"". And while I've never put it to the test, I am surprisingly convinced by both their unabashed profanity, and the specs on this puppy: military-grade clips, coated ripstop nylon, waterproof zippers, and a mini-bomber dop-kit bag included. Damn.
Bomber Barrel Duffle – $99 (Sold Out)
"