ManMade Musical Advent Calendar: December 3rd Edition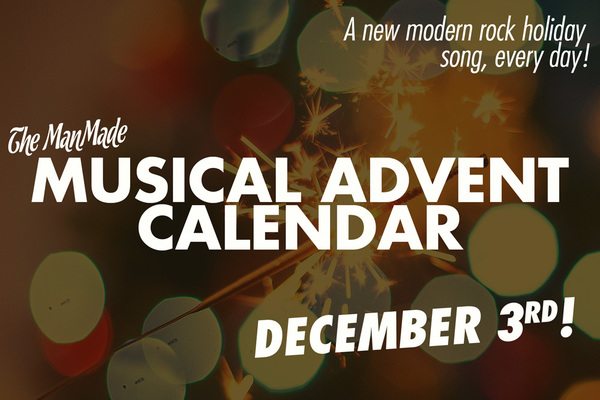 Look – there's no shame in admitting it: we at ManMade love the holiday season. The lights, the smells, and, most importantly, the sounds. No, not the soft rock mall music or the umpteenth crooner cover filler track, but the good holiday songs. The ones that give you energy, make you feel festive, and happy that it's December.
And so, in 2015, we're sharing our ManMade Musical Advent Calendar, where we offer a new favorite holiday song every day, by bands you actually care about.
Thursday, December 3rd: "Tiny Tree Christmas" by Guster
This one comes from "The Christmas Gig" a compilation put out by Target stores in 2010. Several tracks, including this one, were used in the store's tv ads that season. A great instance of what happens when an enormous company entrusts their ad agency to do something awesome and unique. Nearly every song on their gets heavy rotation at my house every December.
Be sure to stay for the breakdown at 1:59. Things only get better from there. Hand claps!
Check out all the songs in the ManMade Musical Advent Calendar here!