Visit Roadside America: 5 Unique Stops throughout the Southwestern US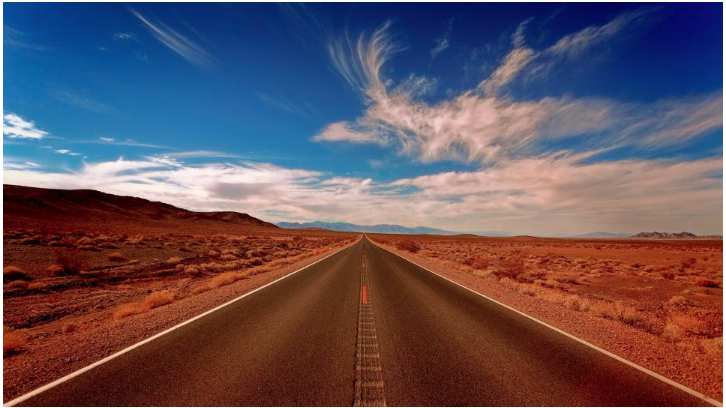 It's a big country, the USA. And the myth of the open road remains strong, even if it will be self-driving cars that move us there. A little bit of research about roadside attractions in America will yield a host of unique and bizarre results. So here are a couple unique sites located off the beaten path that are worth visiting in the American Southwest.
Located in McLean, Texas, the Devil's Rope Museum is an exploration of the history and use of barbed wire and other fencing tools in the American Southwest. Barbed wire was first invented in New York City by Michael Kelly in 1868 but the initial designs were so greatly improved by Joseph F. Glidden of DeKalb, Illinois that he later became known as "The Father of Barbed Wire." The museum explores the impact these tools had on American ranching and also features a sister exhibit about Route 66.
This 76-foot tall statue ranks as the fourth biggest statue in America and was first unveiled at the International Petroleum Exposition of 1953 by the Mid-Continent Supply Company of Fort Worth. It was such a hit with the crowds that the company brought it back for subsequent fairs before being donated to its current spot in Tulsa, OK. It's now a major feature in Tulsa (so I'm told) and represents the enduring masculine spirit of America's early oil workers.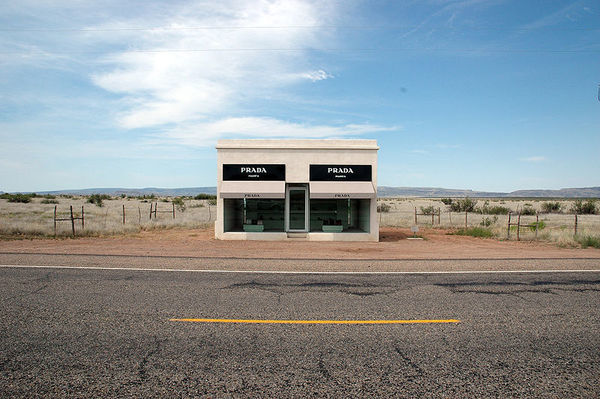 Imagine driving through the barren Chihuahuan desert when suddenly there arises this thing – a fake luxury boutique permanently sealed off and only viewable from the outside. Located off Highway 90 about 1.4 miles northwest of Valentine, TX, this "pop architectural land art project" was designed by artistic duo Elmgreen and Dragset with the blessing of Miucci Prada herself. It was inaugurated in 2005 and features real Prada products in the window displays.
This Native American village-turned-tourist-site is considered one of the oldest continually inhabited communities in North America. The village was founded by Puebla American Indians over 1,000 years ago and sits at the base of the spectacular Sangre de Cristo mountain range. The buildings are made of adobe that is said to sparkle like gold next the famous blue doors. There are currently 150 full-time residents and many more who spend most of their time in more modern accommodations outside the town.
Just outside Amarillo, Texas lies this odd art installation consisting of ten half-buried Cadillacs nose-down in the dirt at the same angle as the pyramids in Gaza. The piece was created in 1974 by members of the SF-based avant-garde art collective known as Ant Farm and funded by local millionaire Stanley Marsh 3. The art piece has been featured in numerous pop culture pieces including the Bruce Springsteen song "Cadillac Ranch". Visitors are encouraged to bring their own spray paint and join the conversation, although be prepared for people behind you to quickly paint over it with their own work.