Holiday Gift Guide: Awesome Stocking Stuffer Ideas for the Outdoors Guy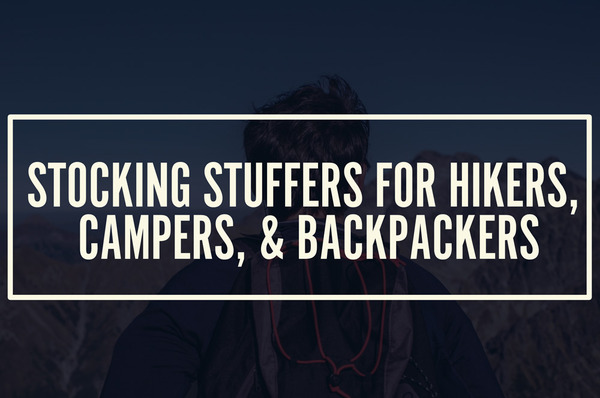 We all have a few of them in our lives, that person who prefers the woods to just about anything. Here are 10 stocking stuffers they'll definitely take on the next adventure. I know, outdoor guys are a hard group to shop for. We seem so happy to wander out into the woods and sleep on the ground, shedding creature comforts for the thrill of the wild. So what do you get the guy who is willing to brush his teeth with pine needles to shave off a couple pounds? How about a few simple pieces of gear that make life a bit more enjoyable on the trail.
Some of these are priced a little above the "stuffer" price range, but all are lightweight and will fit easily inside a sock. And one of them actually is socks… cause backpackers actually like getting those things for Christmas.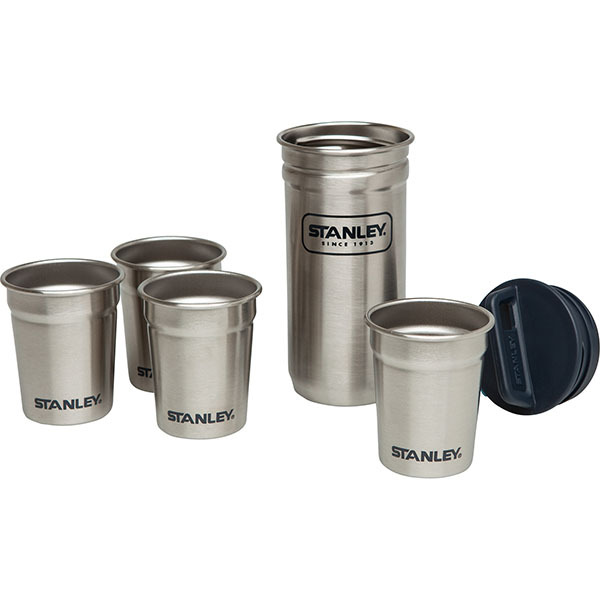 1. Stanley Stainless Steel Shot Glass Set $20 – After a long day on the trail, these nesting shot glasses will get the campfire conversations off to a good start. Stainless steel and built as rugged as your grandfather's lunchpail, they are not only trail worthy, but just about a trail necessity.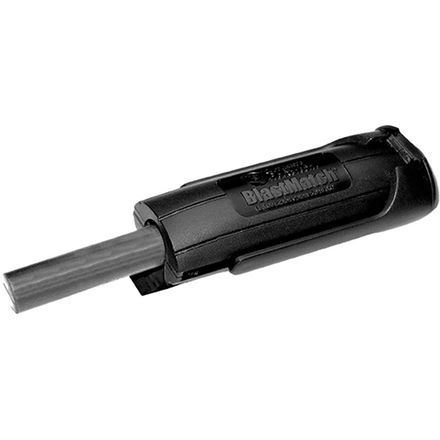 2. Ultimate Survival Blast Match $25 – This one-handed flint sparked works when you really need to get a fire started because it uses a flint striking system to throw hot sparks on the tinder. Compact and durable, it's a must to ensure you can fend off the elements out there.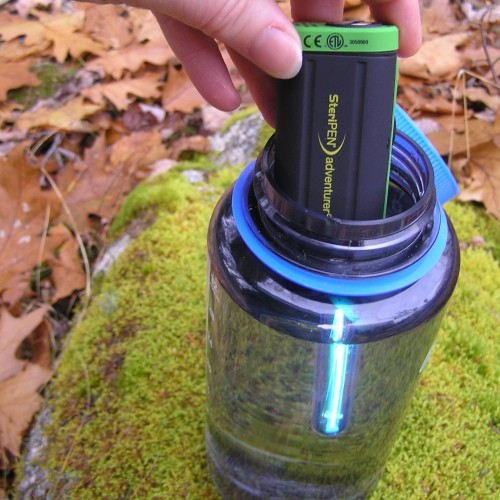 3. Hydro Photon SteriPEN $90 – For it's size, the price is a bit surprising. But it's hard to put a price on clean water and a function gut. This stashable pen uses UV light to sterilize water so you can dip right out of the stream without worrying about getting sick along the way. Just swirl the pen around your bottle for about a minute and you go from sketchy to sanitary.
4. Yeti Rambler Coaster $30 – From the makers of the most durable cooler I have ever seen, comes an over-the-top beer cookie that will keep your can or bottle frosty for hours. Yes hours. We personally tested a few and they kept our brews amazingly cold hours from the trailhead.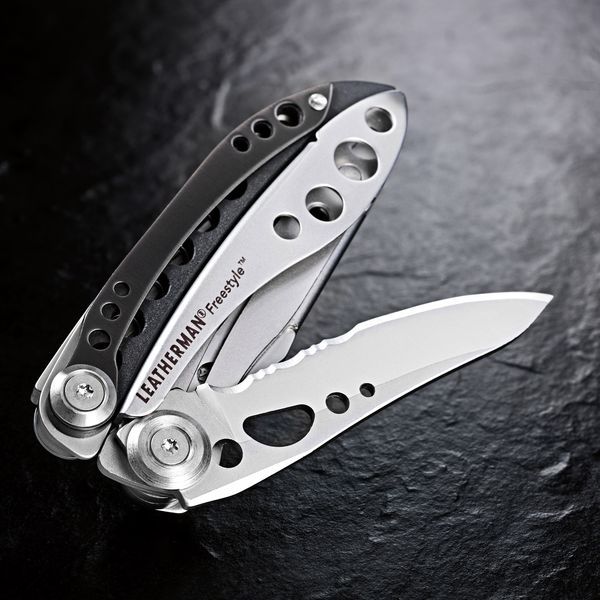 5. Leatherman Freestyle Multi-Tool $50 – It's always a good idea to carry around a few tools. Leatherman is known for durability, usefulness, and I'm always amazed how many tools can fit in one tiny little package. This gift will come along on every adventure, and probably used every other day as well.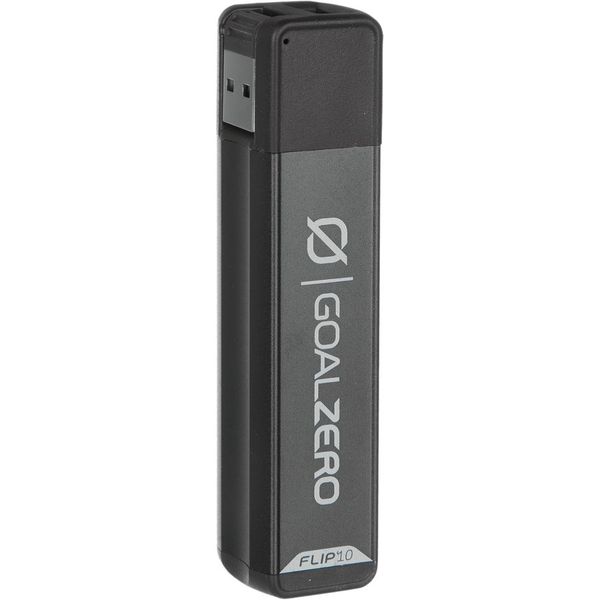 6. Goal Zero Flip 10 Recharger $30 – A bit of extra juice is useful in just about every moment of our modern tethered lives. This becomes even more true when we leave the outlets behind at the trailhead. Give the gift of juice to your power-hungry friend with this small USB charging pod about the size of a candy bar. With 2600mAh of power, it should give a cell phone at least 75% more life so there will be plenty of power for a few selfie on the summit.
7. Sun Bum SPF 50 Sun Protection $10 – Even though we tend to forget, the sun is brutal and a bit of protection goes a long way to making an outdoor jaunt enjoyable. This 1oz container stuffs just about anywhere for on-the-go protection from the elements.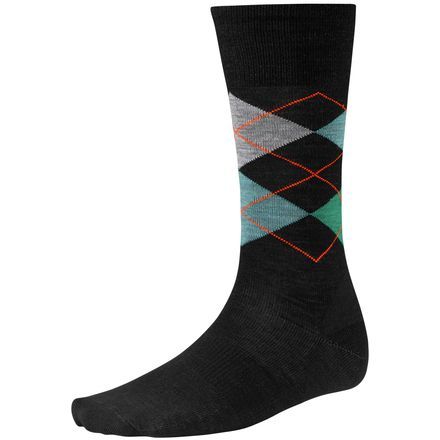 8. Smartwool Socks $20 – How about putting a set of stockings in the stocking this year? Adventuring is tough on the peds, but we seem to neglect them until they're sore, sweaty, and just worn out. Comfort for your feet starts with a quality sock, and it's hard to find one better than Smartwool's Merino Wool offering. The materials naturally wick moisture away from the feet and hold up well to trail abuse.
9. Freeze Dried Ice Cream $2.50 – Treats on the trail are the silver lining in our adventures. No matter how tough a day in the woods, this astronaut food just seems to make it amazing, and since it's dehydrated, there's really no extra weight for the indulgence.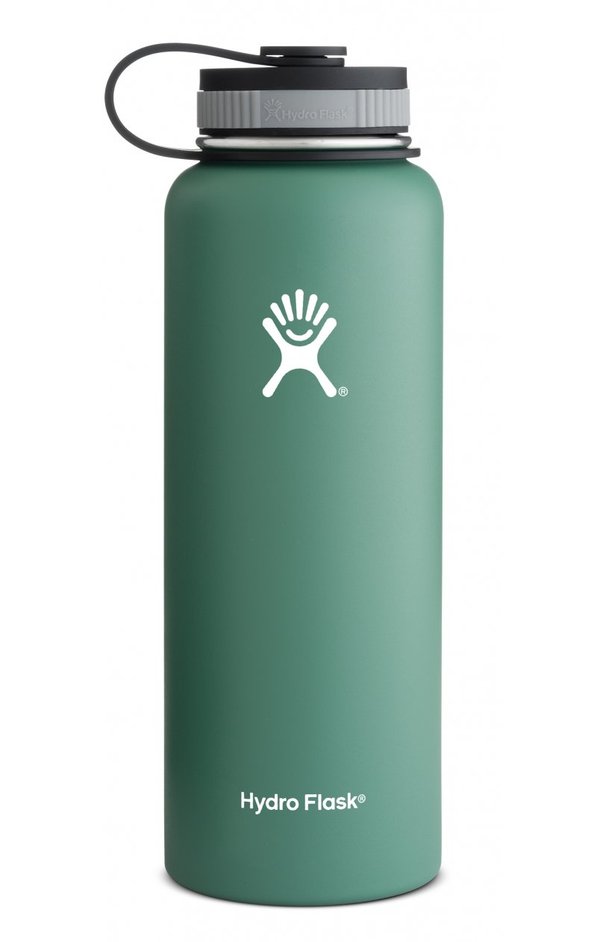 10. Hydro Flask 40oz. Wide Mouth Water Bottle $35 – This gift is great for everyday use, because who really drinks enough water these days? Hydrate well with this insulated bottle that keeps contents hot or cold for a ridiculously long time. Made from stainless steel, the bottle is built to last in even the toughest hands.
With a few of these pieces hung on the mantle, the outdoor guy in your life is sure to be a happy camper.