Crazy Vintage Men's Knits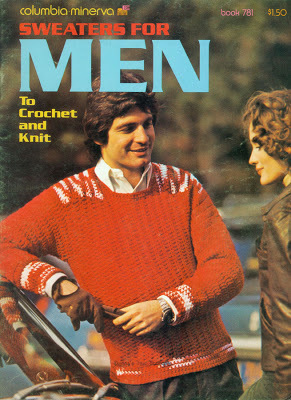 I can always count on my friend Gina from Doe-C-Doe to come up with the choicest vintage patterns and retro-crafts from the depths of the secondhand shops.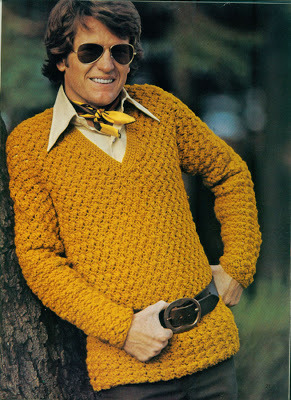 She's come through again with "Sweaters for Men," featuring pleather pants, a banjo, and plenty of patterns named after car models from the 1970s.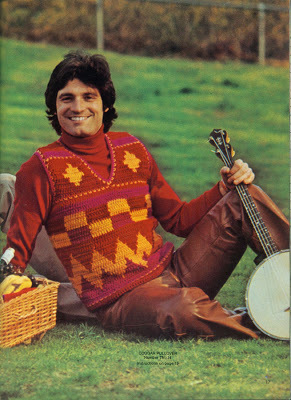 Thanks, Gina. Keep up the great work.