7 Stylish Coffee Mugs That Will Make Everyone Else in Your Office Jealous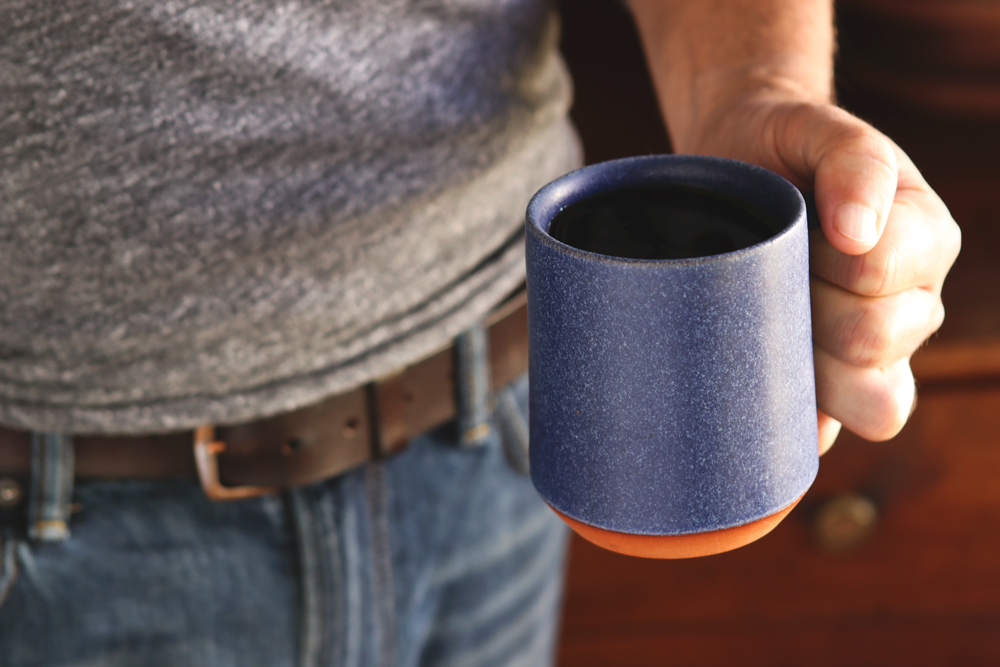 When I think back to my first office job, I learned two key takeaways: 1) always share your process and thinking with your supervisor, and don't hold out til the end to show them the completed project and 2) drink a bunch of liquids all day long so you'll have to get up to go the bathroom.
Seriously. Moving about the office gets you up and out of your seat, your eyes off the computer screen, and the ability to mingle a bit with your coworkers. And while we recommend switching to water after 11:00am, it's nice to enjoy a few small personal mugs of coffee vs. a huge thermos. It always stays hot, and remains fun to sip the whole morning through. Here are seven stylish coffee mugs to do it in style.
My personal everyday mug. Handmade in Portland, Oregon in a variety of colors and finishes. Can't recommend highly enough.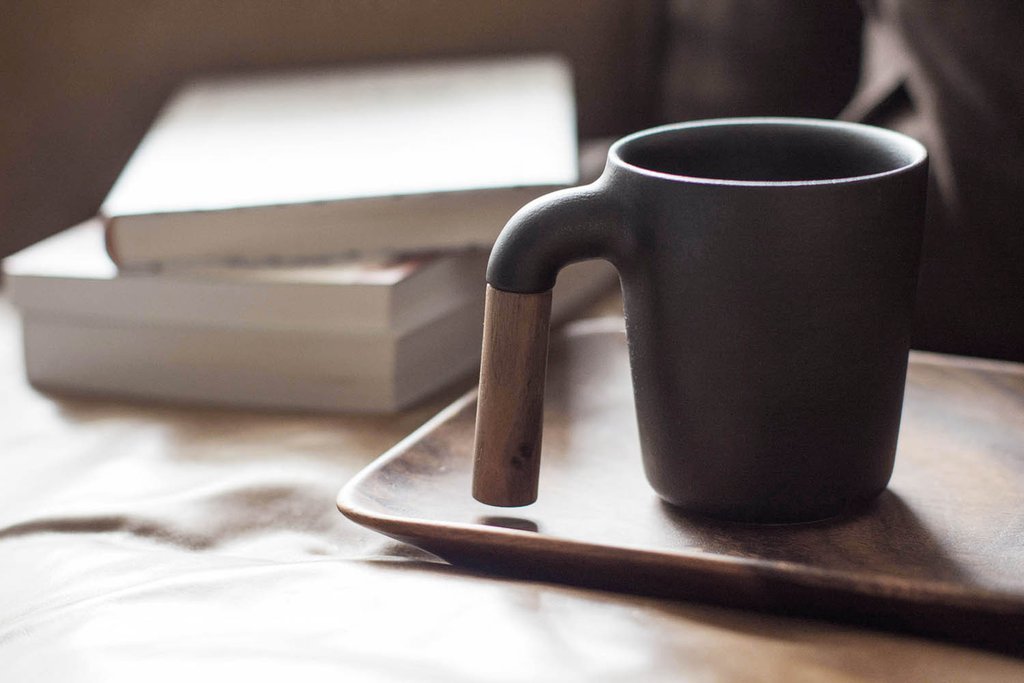 A serious investment, sure, but look at that matte ceramic and lovely walnut handle. This is definitely stylish, and I'd look forward to drinking my coffee out of this mug every morning.
Sometimes, big chain stores do get things right. This piece is handthrown with simple glaze dip, and for the price, there's no reason not to give it a shot.
A hand-stitched leather insulating sleeve slips over a replaceable mason jar insert. Simple, and brilliant.
Hand thrown ceramic mug forgoes the handle entirely, offering a simple imprint to place your thumb for maximum control and hand-warming coziness.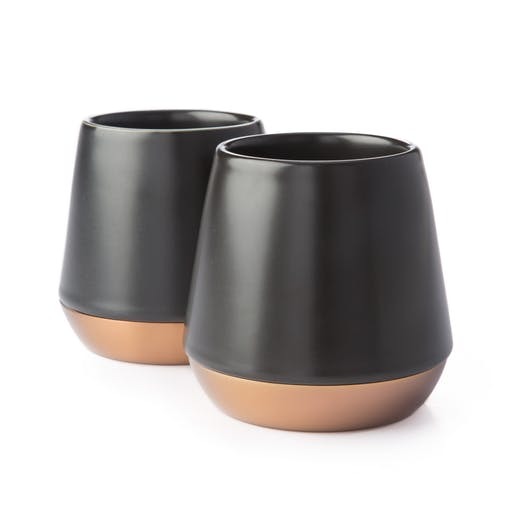 Simple, handsome, and, with the pair, you only have to do the dishes every other day.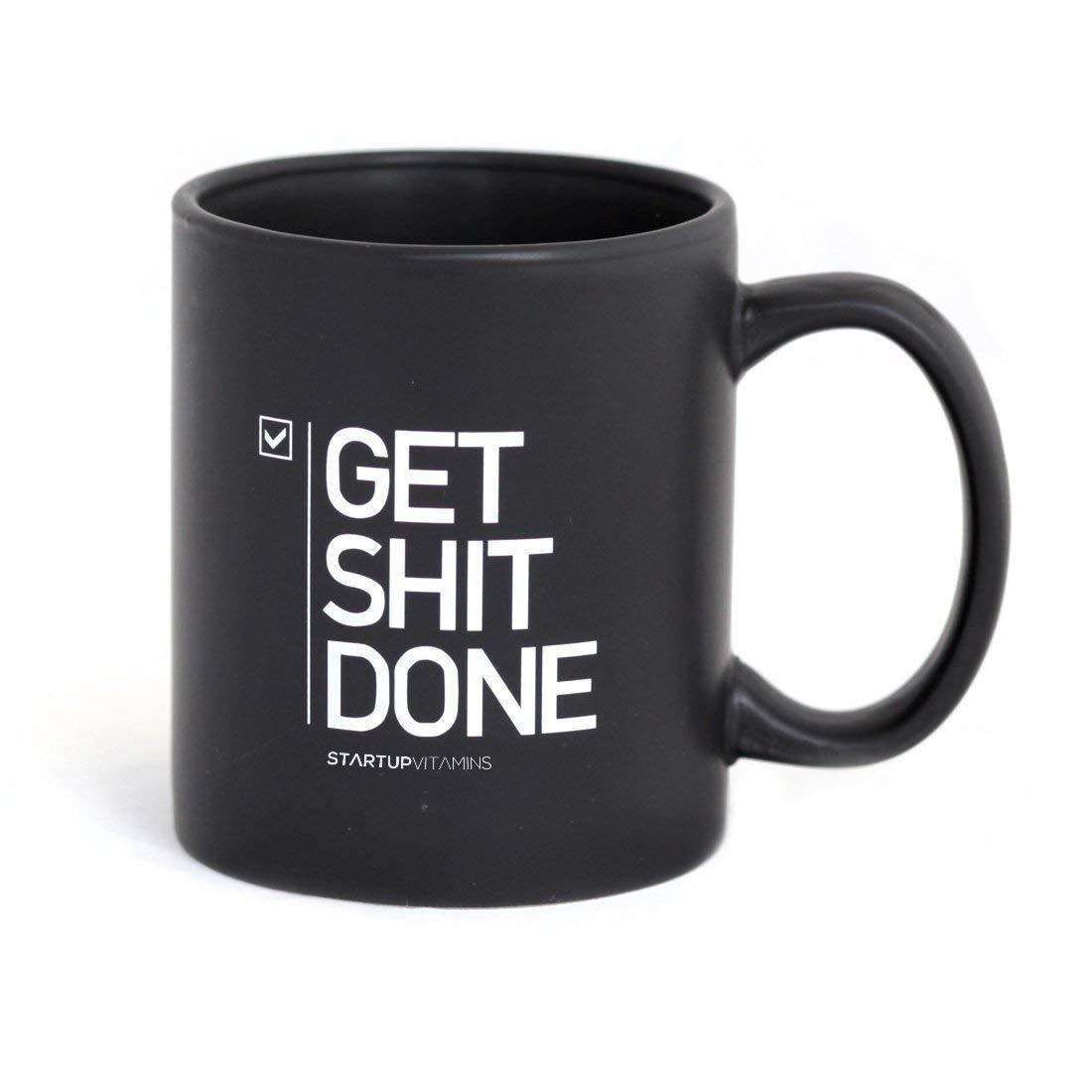 If you're accustomed to looking to your morning mug for a little motivation, we recommend the above. Cause saying it simple is always best.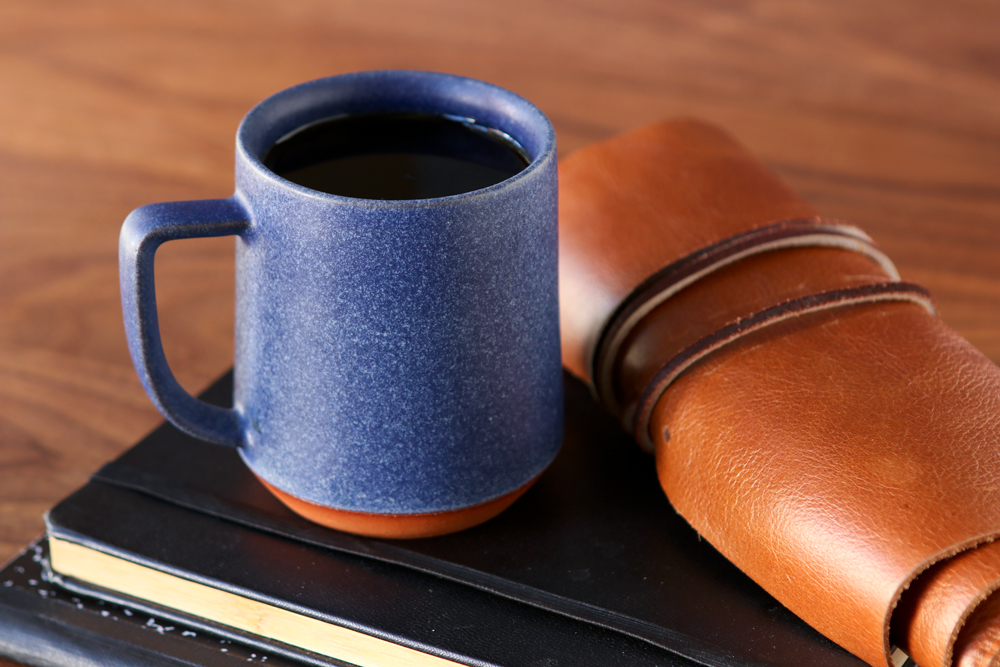 How do you drink your morning coffee or tea? Have a favorite stylish mug you like to take your coffee out of? Please share your favorites in the comments below.