Large Yard or Small, Here's a Lawnmower that Can Do The Job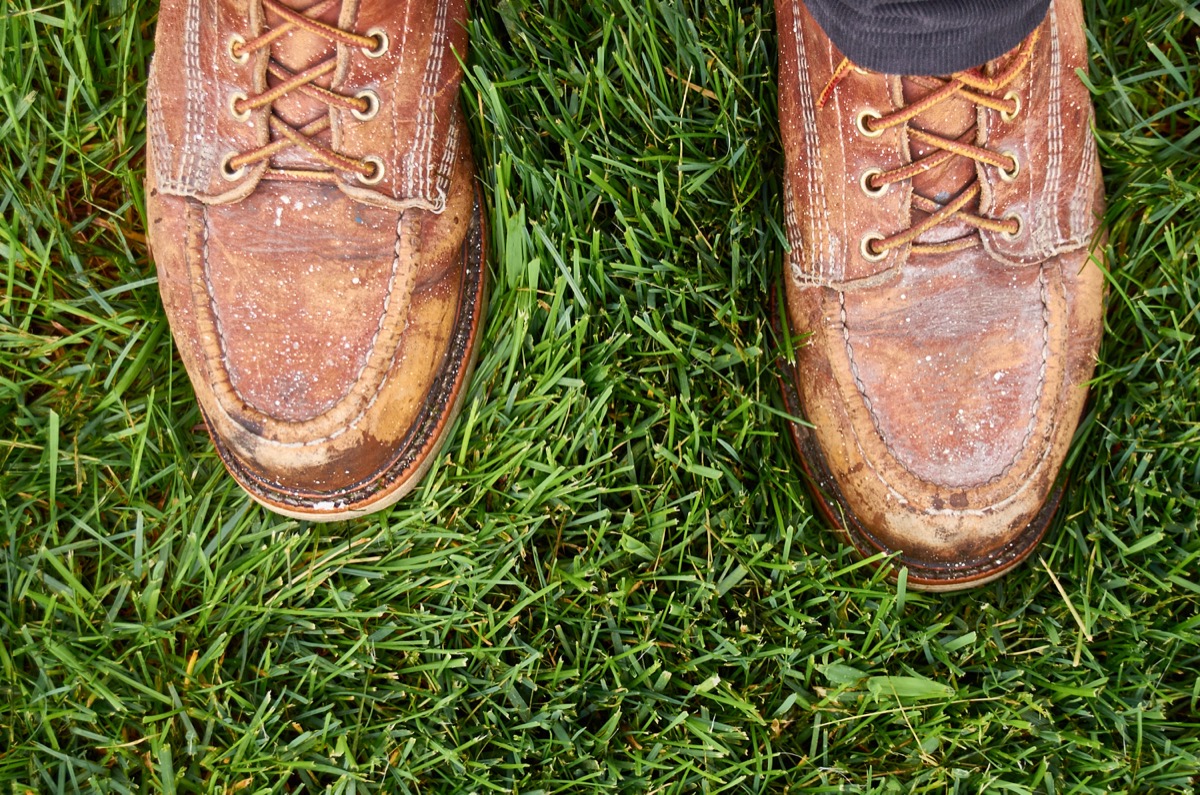 Gordy the Goat was going for the ride of his life. It was 1:00 a.m., and Gordy was in the back of a white Yukon Denali blowing through a stop sign at Earl Street and Mounds Boulevard in St. Paul, MN. Just minutes earlier, the brown-and-white splotched ruminant had been quietly at work in a nearby park, doing what he does best: grounds maintenance. 
See, Gordy, and a herd of thirty others, are charged with removing invasive species, unwanted grass and vegetation in the city parks… by eating it. But on this night, Gordy fell victim to goat theft, though whether he viewed it as theft or rescue, we'll never know. Fortunately, St. Paul police officers spotted the getaway vehicle, and after a brief chase, arrested the goat-burglars and returned Gordy to his "job site". (true story: read more)
The type of tool you use will vary greatly depending on your needs and the size of your yard. Here's a quick primer on the best options (and no, Gordy's not for hire):
Lawn maintenance for city dwellers
For those of us who live in the city, a walk-behind mower is the best option (this means you if you have less than a half-acre of grass to maintain). Many urban yards tend to be irregular, interrupted by sidewalks and other features, or contain elevation changes. So you'll be looking for a lawn mower with a smaller form factor, more portability, and which is easier to store when not in use. 
The Cub Cadet Signature Cut 700 E is a mower I would pick up happily. Its four-wheel drive system gives you great control and traction, whether you're mowing up a slope or going over damp grass. I tested this one out and found it remarkably easy to operate, with nice innovative features like an operator handle lock, which lets you engage the machine with just one hand on the handle. Another thing I loved: the push-button electronic start. After using a mower with this feature, I never want pull a recoil starter handle again!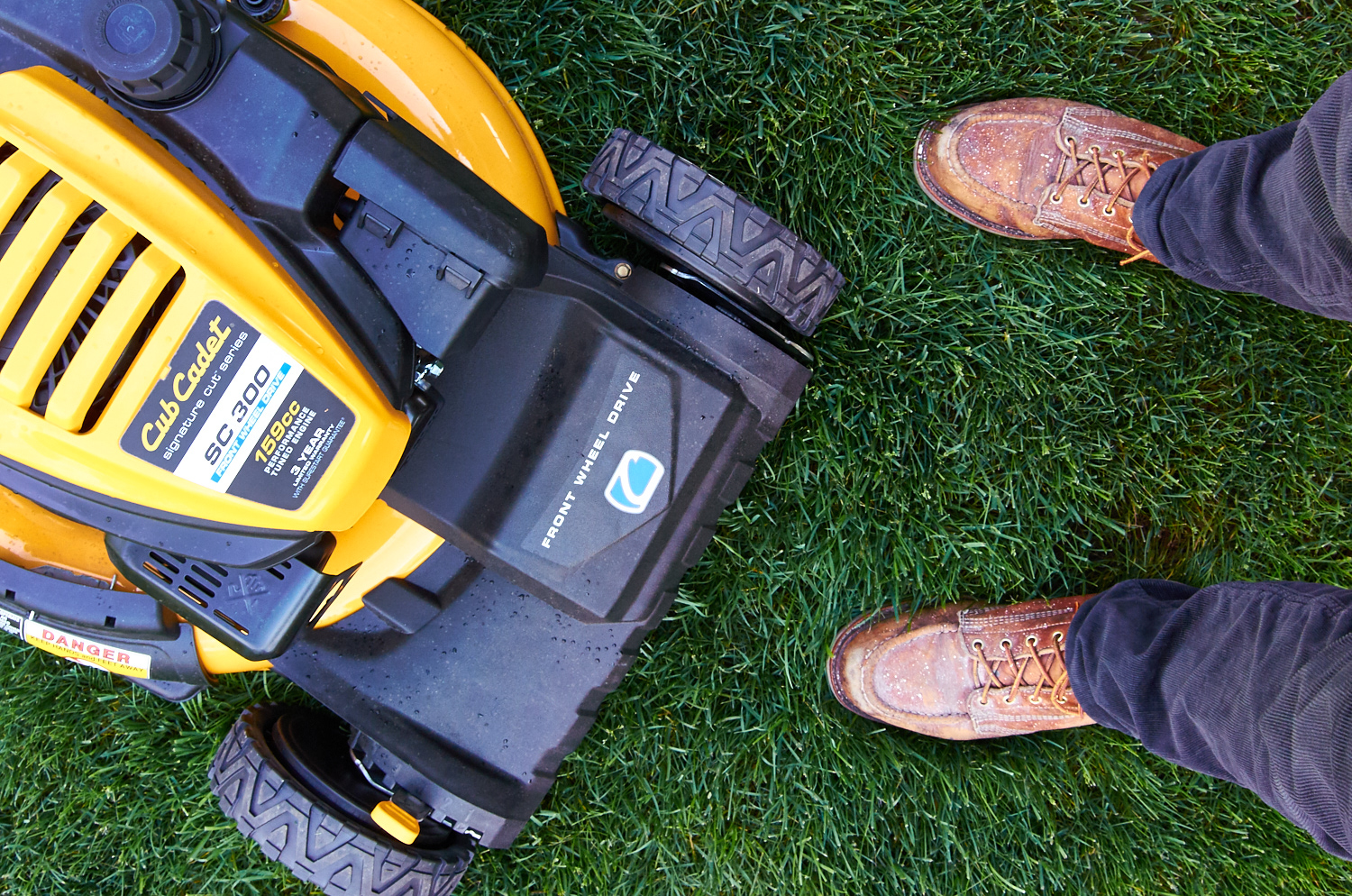 Here's the thing about lawn mowers: you can invest a lot in them, or you can get a thirty-year-old one off Craigslist for $25. And hey, either options might work out fine for you. But with an older mower you definitely miss out on some of the newer technology and innovations that have come along in recent years. At $499, a mower like the 700 E falls into the 'investment' category, but I think it's one I wouldn't regret.
For those of you who never want to mow your lawn again
Speaking of technology, here's the next gadget I want for my yard:
The XR3 is a robotic lawn mower, with technology inspired by Cub Cadet's line of professional-grade automated mowing machines (these are what golf courses use to keep their greens trimmed). After trying this little grass-cutting-cyborg out, I can absolutely see them taking over residential lawns in the near future. 
Here's why: imagine how many hours a year you spend cutting your grass. Now, to be fair, some people legitimately enjoy this task (I don't think they're wrong: it's a great way to get some outdoor physical activity in). But for those who just have better things to be doing, the XR3 is pretty phenomenal. It's a dealer-installed product, which means once it's in place, there's almost nothing left for you to do. 
The robot lives outside during the summer (it has a built in alarm and GPS tracking, so no worries about theft), and automatically mows and charges continuously. Safety was baked into the design: if it hits something, if the machine is lifted or tilted, the blades stop spinning. And it's incredibly quiet! When I first saw one working, I honestly had to ask if the unit was functioning or just in some kind of 'demo' mode. It's quieter than my refrigerator.
The XR3 costs around $2,400, installed. That might sound like a lot, but if you think about what you'd have to pay a service to mow your lawn once a week, it doesn't sound so crazy. I think this device would pay for itself in less than three years. And in the meantime, your lawn will never look neglected. 
Right now the technology relies on installed border wiring to keep the robot in its zone. That's not ideal for every lawn (like mine, which is cut up into several different mowable areas). But I'm sure in the next few years we'll see innovations in robotic mowing which make it possible to deal with all sorts of yard configurations. Look for an XR3 in a backyard near you soon.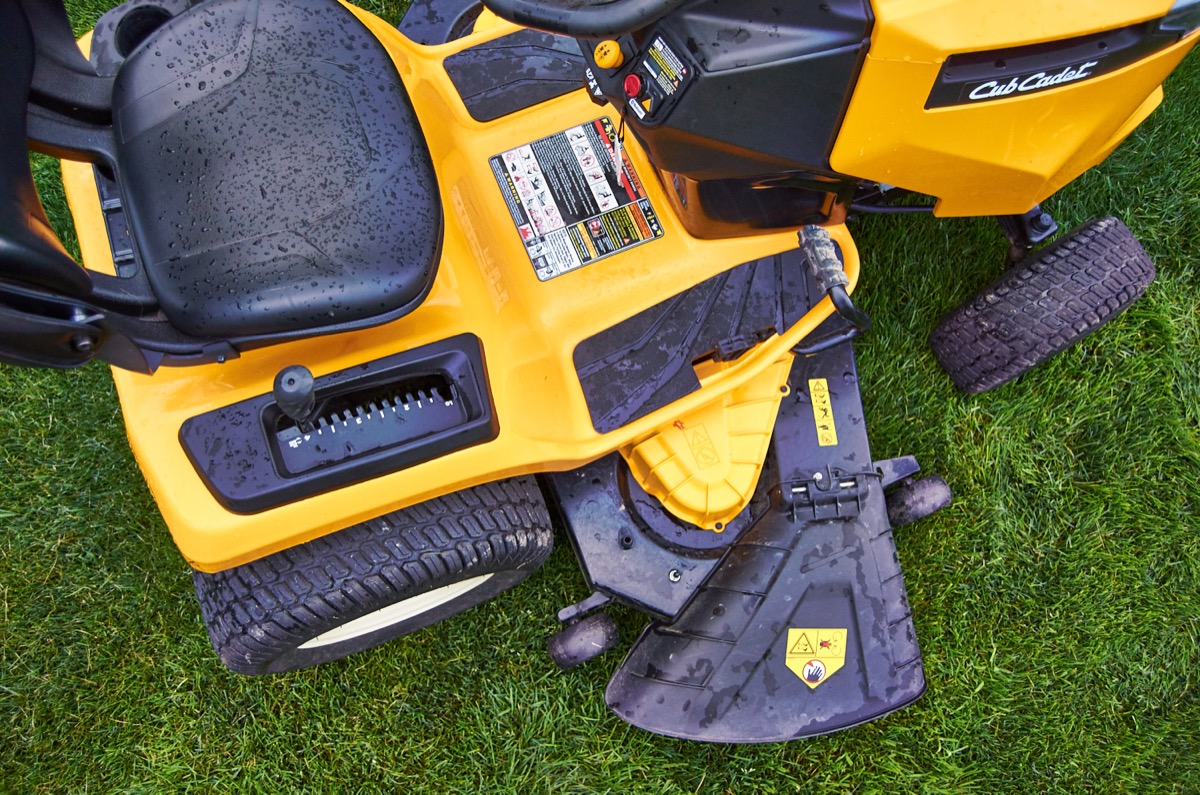 For the suburbs, and larger lawns
I'll be honest here: I've never been the type of guy who dreamed about having a giant green carpet in my back yard. I like a little grass for playing around with the kids, but my primary concern is ease of maintenance. If, unlike me, you live somewhere with a lot of turf to take care of, chances are you're going to need a riding mower. 
I had a chance to drive a few of these around, and I can see why people like 'em. I tried the Cub Cadet XT1 Enduro riding mower, which is the smaller tractor-style mower they make. It was super fun! I had no trouble getting it around obstacles and into (and out of) tight spots. It handled really nicely, and has some great features that make it very versatile. One of those is the ability to mount accessories on the front (for example, a snow blade for plowing). I also like how many thoughtful touches were implemented in the design: changing the blades requires no tools (you can reach under the frame – with the engine stopped of course! – and use a quick release mechanism to take a blade off in seconds). 
I also got a chance to try a zero-turn riding mower. The Cub Cadet RZT has full four-wheel control, which makes turning on a dime as easy as turning the steering wheel. Between the two, I preferred the handling of the XT1 (probably because it feels more like a car or a go-cart), but I can see how the zero-turn feature would be really nice.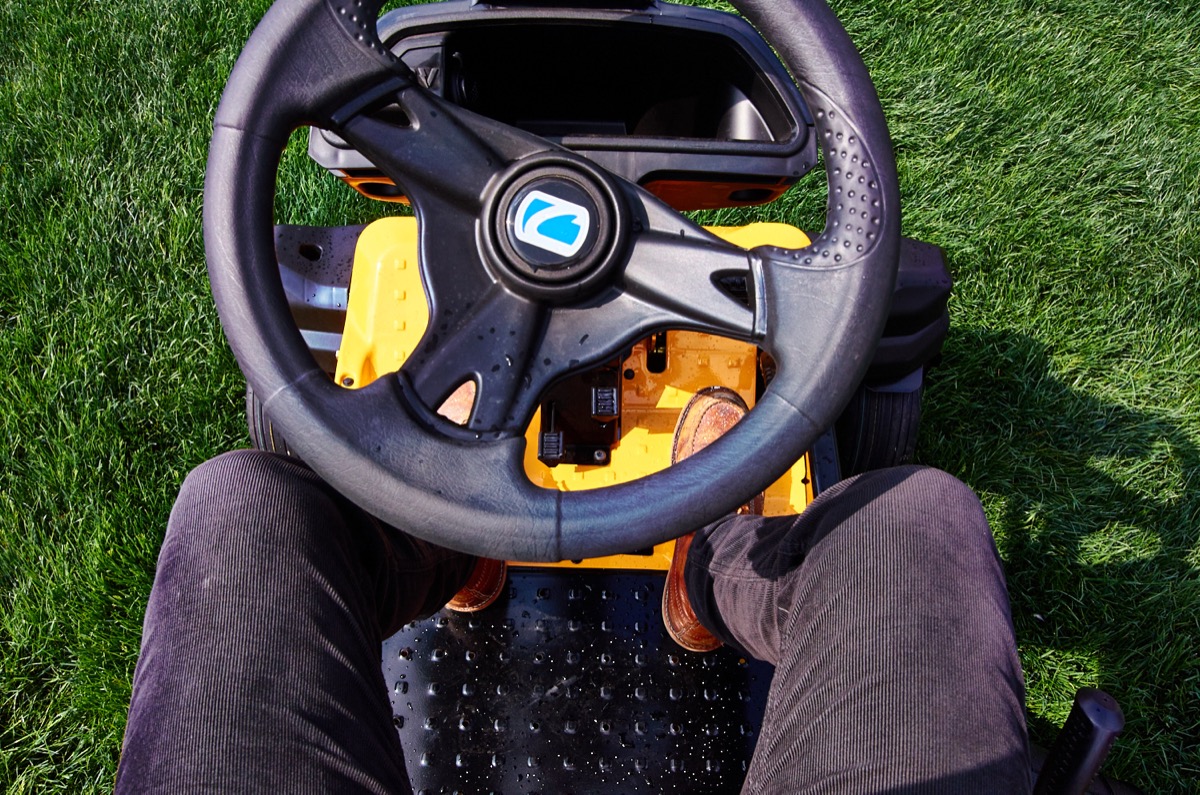 For the perfectionists
Sadly, lawn care is rarely a single-tool job. To really get the perfect cut, you'll probably need to break out a string trimmer, like the Cub Cadet ST 428. It has a 17-inch cutting swath, and a power start option. If you have a real jungle to take care of out there, you might need to upgrade to a wheeled string trimmer, which can cut through tall grass and weeds as easily as a lawn mower, with simple height adjustment and an autochoke engine. 
For grass tennis court enthusiasts
What? You don't aspire to have a Wimbledon-quality court in your backyard? Ok, so clearly this isn't something most people would ever need, but after trying my hand with the same lawn mower they use to keep the grass at Wimbledon to 8 millimeters, I just wanted to mention how cool it is. The Infinicut probably costs more than your first car, but this precision battery-powered mower is built with an attention of detail my '84 Civic didn't come close to (not to mention I think the Infinicut would have smoked that old brown beater in a drag race). If one millimeter of height matters to you, then this would be the tool you'd reach for.
---
In case you're wondering, Gordy was safely returned to his post, unharmed. As reported in the St. Paul Pioneer Press, Clare Cloyd, the St. Paul Parks and Recreation spokeswoman said: "He was pulled from the job site for evaluation as an extra safety precaution, but was fine and eating buckthorn at the time he was removed." Thank goodness for that. Whatever lawn mower you end up choosing, make sure you keep it locked up, regularly-oiled, and, if necessary, well-fed. 
This post is sponsored by Cub Cadet, but all opinions are mine alone. Thanks for supporting the brands that make ManMade possible.