ManMade Recommended: Let's All Check Out the Classic Leather Wallet from Mr. Lentz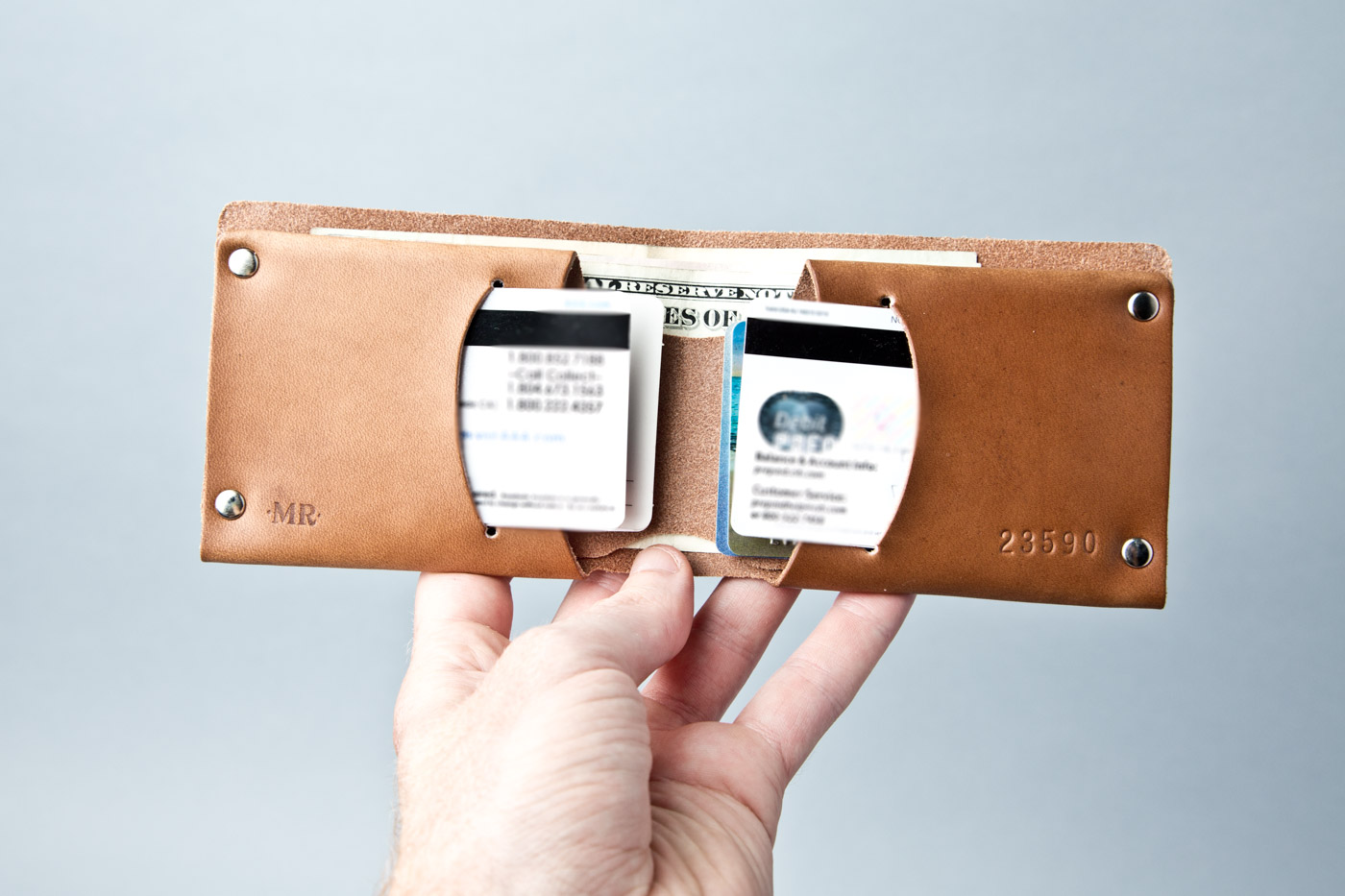 I can recount eras of my life in wallets. My first was a black trifold at age nine, a Christmas gift from my grandparents. High school and undergrad entered the era of canvas, which would wear hard at the corners where cards hit. In my twenties, I carried a thick oxblood-colored job I found on clearance at a department store. It was the model that signaled the end of the era; the first that didn't come with that little plastic sleeve for photos, because the smart phone had rendered it unnecessary.
I suspect the wallet-as-chronological-signifier has come to a close, because my new favorite wallet just came with a 100-year-guarantee.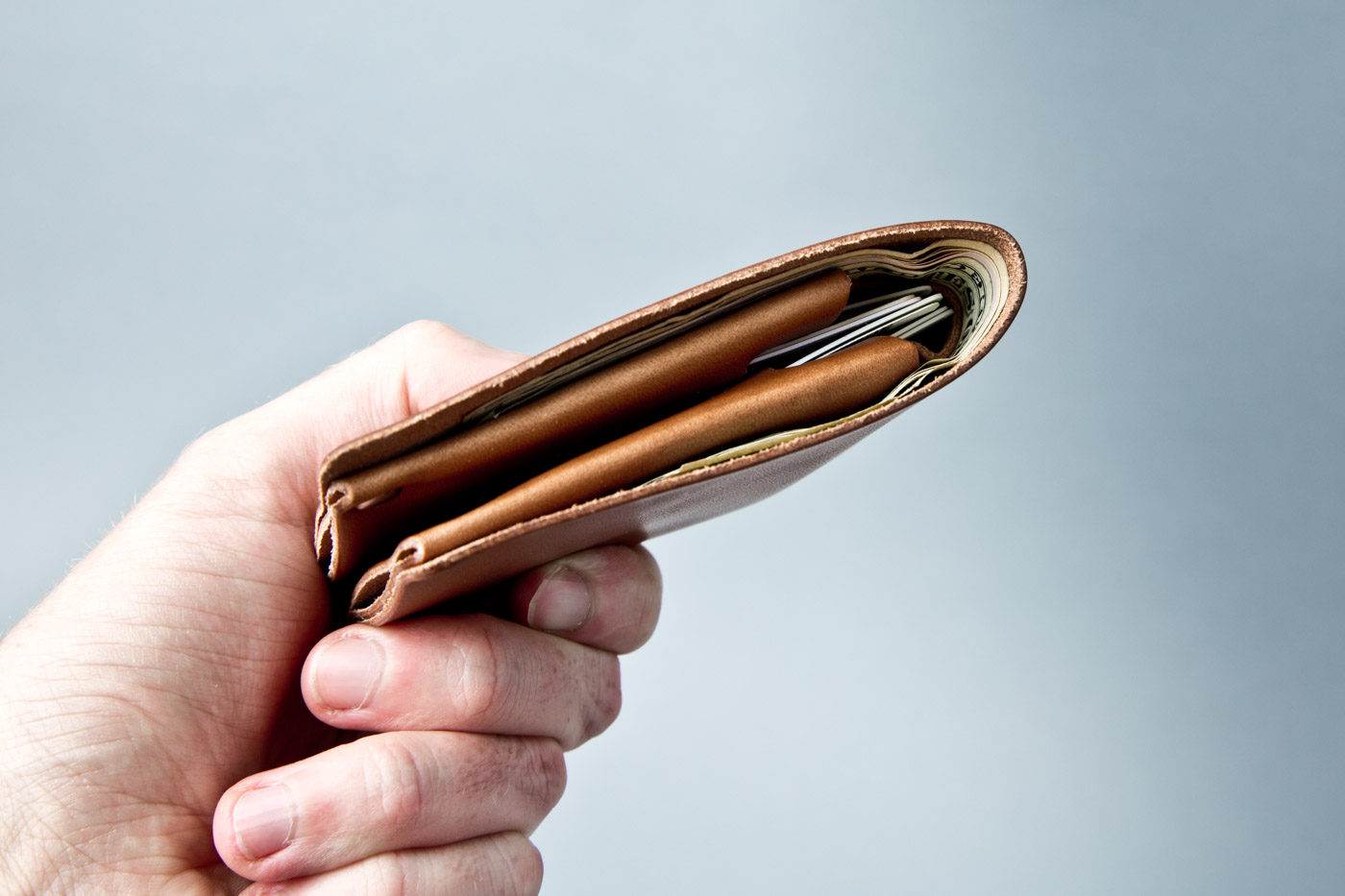 Evan Lentz, the one-man leather craft and small business mastermind behind Mr. Lentz, sent me his signature item to test out. And? It's pretty dope.
The really catch here is: there's not a single stitch on this thing. And, anyone who has owned any item of clothing for any period of time can tell you – it's the stitching that wears out. Holes in your jeans? Stiching. Frayed cuffs of your jacket? Stitching? And that time when the whole dollar bill pocket flap fell out of my wallet, face first into the mud? Failed. Stitching.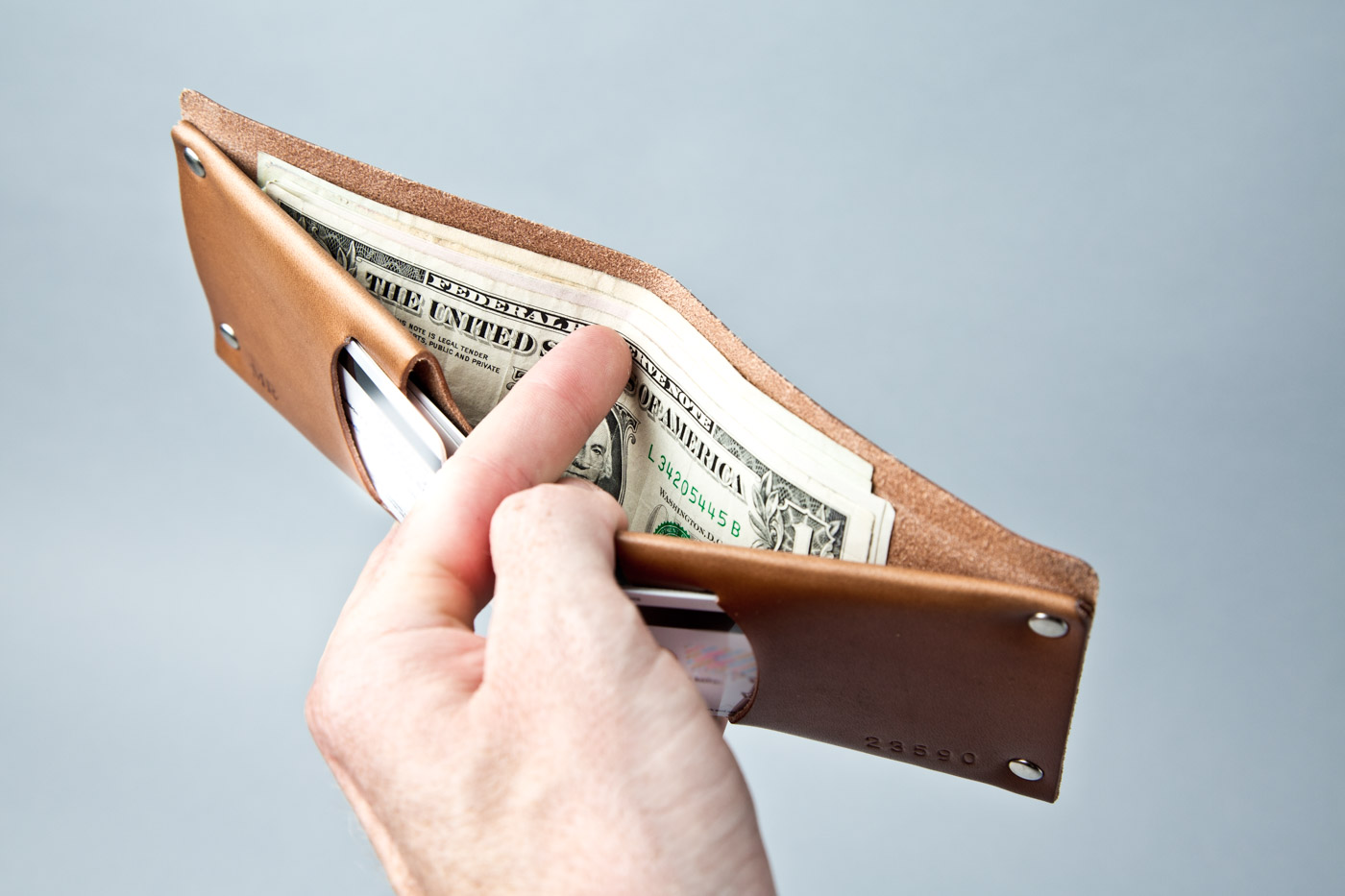 Instead of thread, all Mr. Lentz products are assembled with super high-quality veg tanned leather, then tooled by hand, and assembled with solid brass hardware and rivets. All of this equals? Durable.
The
The other cool thing about the natural veg-tanned leather is that it will develop a serious patina over time from handling and hanging out in your pocket. For evidence, check out the Mr. Lentz Instagram page, which is full of perfectly aged examples.
Each wallet comes with a little tub of homemade leather condition to keep everything sharp and supple.
At only $79, we're declaring this a seriously good deal, and, if its the last wallet you ever buy, a great one. We'll also note that the holidays are coming up soon, and no one doesn't want something of such high quality wrapped with a bow. Just saying. Mr. Lentz is offering a 10% off coupon for our readers that will work on any item in the shop through the end of 2017. The code is: MANMADE10
ManMade Recommended: Men's Leather Wallet by Mr. Lentz
Thanks to Evan and Mr. Lentz for providing this product for review. All opinions mine.