31 Classic Style Staples Every Man Should Know
Curious about the camp moc? Pondering about pinstripes? Speculating on selvedge?
Then it's time to check out this collection of classic men's style items from the past century.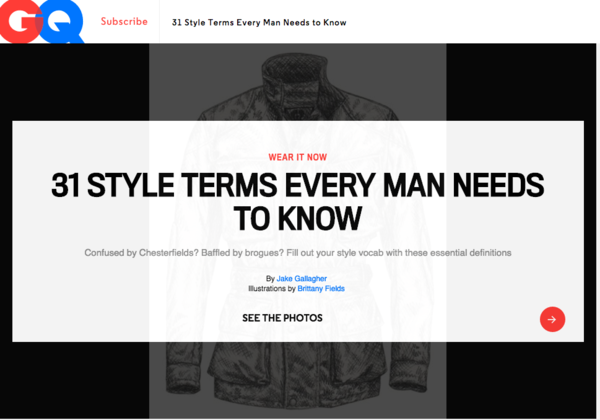 Granted, GQ.com calls this a glossary of "style terms," but really, it's less of a dictionary and more of an encyclopedia of key pieces and their history, accompanying by some swell pencil line drawings.
The slideshow covers everything from recognizable classics to more obscure pieces that aren't as easy to find (but should be), so get yourself educated!