Make This: 1 Board DIY Beer Flight Holder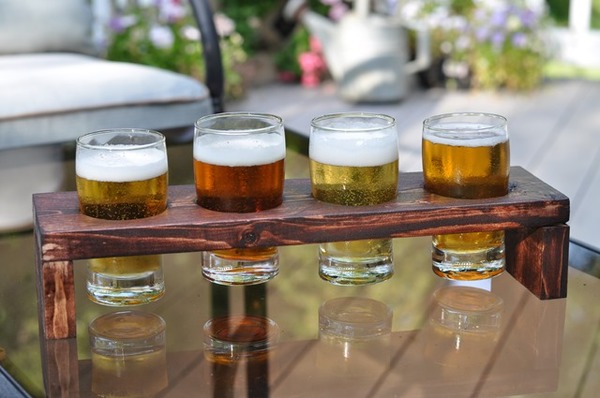 Perfect for a summer outside, this simple beer flight holder let's everyone try out those new craft brews in style. This simple but stable holder is made from a single board and will likely be a centerpiece of many summer get-together in the near future. I don't know about you, but I tend to take my craft beer tasting seriously. It's partially because those bottles of brew are spend, and also because I just love a well-made drink. While I love to share my brews, I don't like to sip off the same bottle as my friends and that's where a great flight set comes in.
This simple project uses a single piece of wood and simple skills so making a few should leave plenty of time to enjoy it by the fire pit.
So, take a look at the whole project here, and get going on your own set this weekend.