Make This: 5 Outdoor Showers You Can Make Today
Summer is a time to be outside, to enjoy the sun, and a dip in whatever water you can find. But tracking that outdoor fun back into your house is a no-go, why not build an outdoor shower to keep the dirt where it belongs.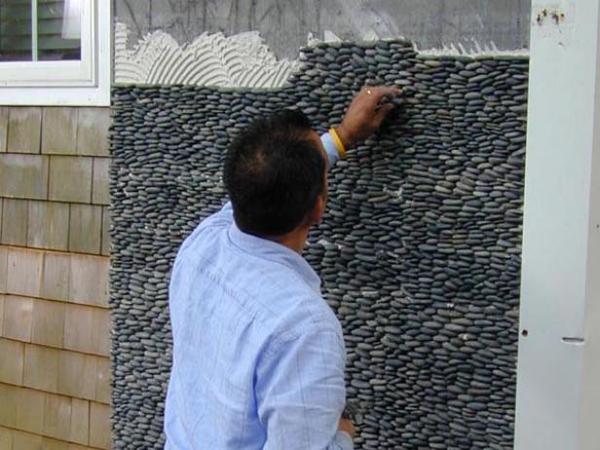 1. Stone Backed Outdoor Shower – Way more involved than a hose over the tree branch, this shower is built to last and really up your outdoor game.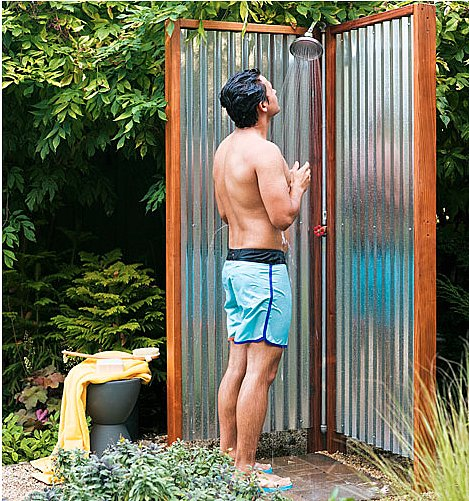 2. Metal Screen Outdoor Shower – Built with a few items from the hardware store, this much less private shower is great for a quick outside rinse-off.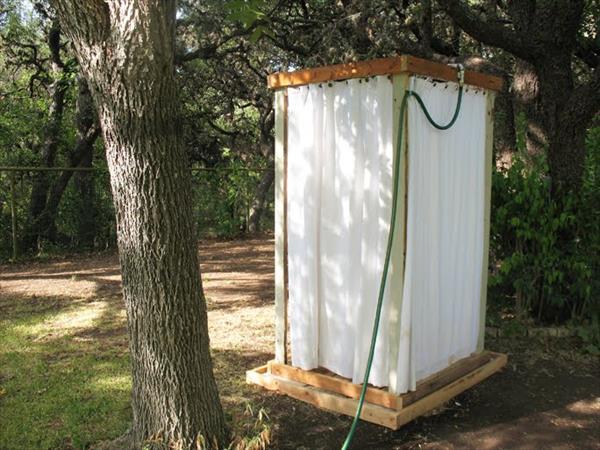 3. Pallet Outdoor Shower – For the true DIYer, here is a recycled pallet project that's as quick as it is dirty.
4. Urban Beam Outdoor Shower – If you really want to wow the guests, this stacked timber shower is a must.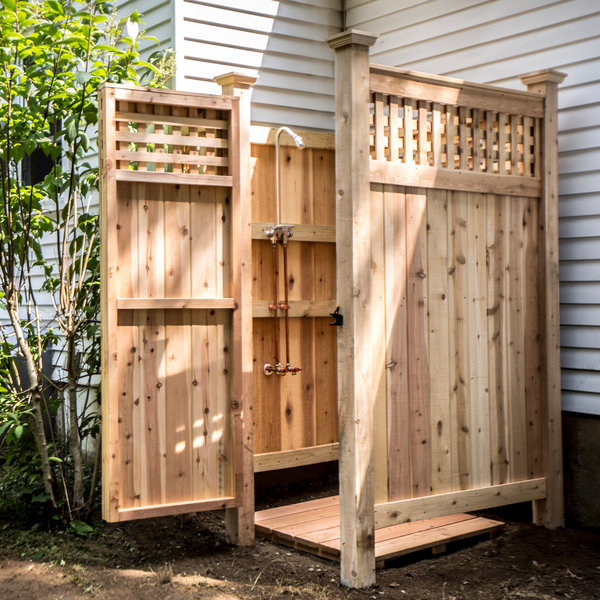 5. Private Outdoor Shower – For maximum privacy out in the open, this closed shower still lets in plenty of light and a breeze but keeps prying eyes at bay.
Do you have an outdoor shower in your backyard oasis? We're curious to know how much you actually use it, is it a daily use during summer months?