How to: Build a 50-Ton, Hand-Placed Stone Wall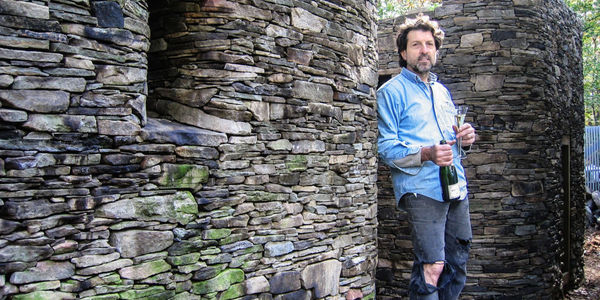 In the 1990's Craig Bernhardt came across a pamphlet for Rockwater Ltd., a company that specialized in building gorgeous stone walls and benches. He didn't have a need for either of those things, but for some reason he held onto the brochure, and the idea never left his mind. When his back patio and outdoor shower needed a complete overhaul, he decided to start a journey that would take over two years and a half years and 50 tons of hand-placed stone to complete.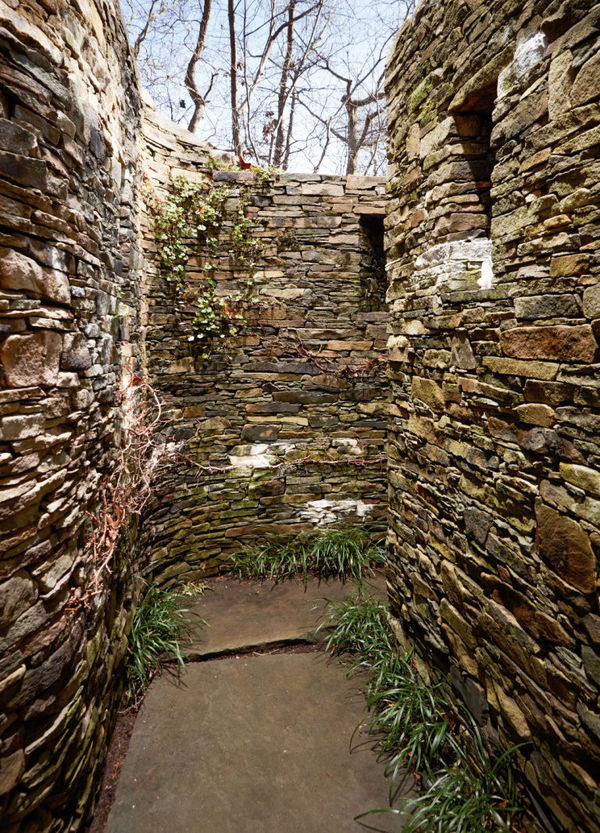 Craig began by hiring the company in the pamphlet to show him how to master the necessary techniques and then found himself falling in love with the meditative process of finding the right stone to fit in the right place to build an organic structure, never chipping or shaping a stone to fit his pre-designed plan.
Click here to read about Craig's story in Popular Mechanics and more about getting started with mortar and stone.