The Craftsmen of Etsy: 10 Wooden Products We Love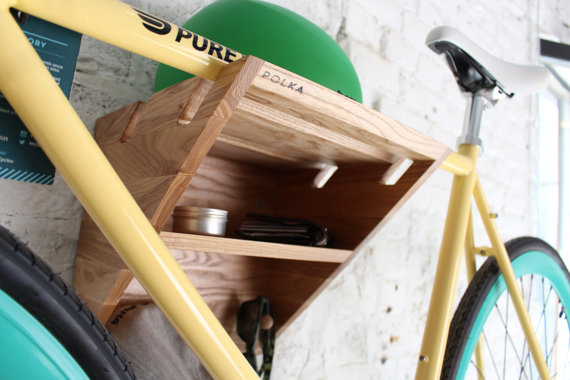 I've wandered through the Etsy offerings in the past, sometimes for inspiration, sometimes because something interesting has caught my eye. But lately, more and more great ideas are popping up on the handmade-centric site, and they're amazing. Here's a collection of Etsy's wooden offerings that are really worth highlighting.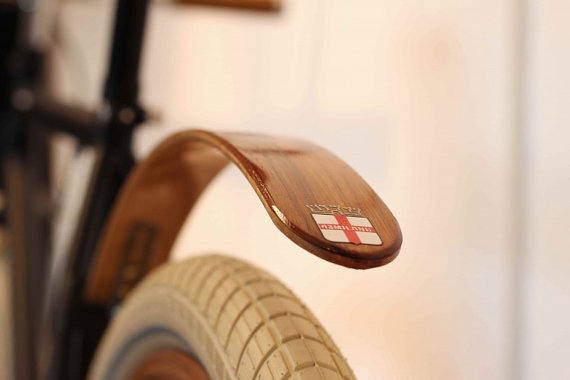 1. Wooden Cycle Fenders $30 Fenders on a bike aren't just about the looks, they really do keep you clean when riding on wet roads. But when the fenders are a set of sweet bent-wood masterpieces, your bike is going to upgrade from boring to bespoke in a second flat.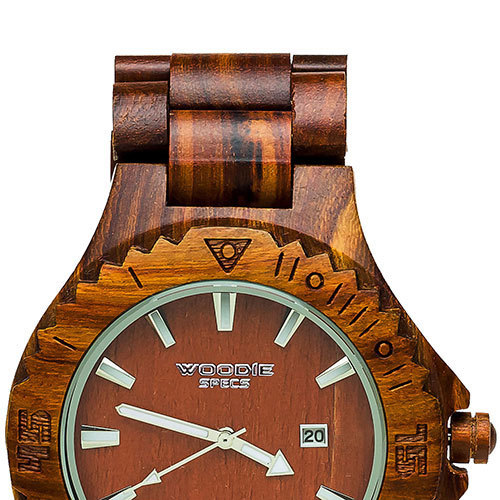 2. Wooden Handmade Watch $80 In a world dominated by shiny, chromed, polished timepieces, there's still a place for the natural, clean, easy feel of a wooden watch. Take a look at the many options to find the wooden watch that catches your eye. They also have Wooden Sunglasses $80 that are just amazing.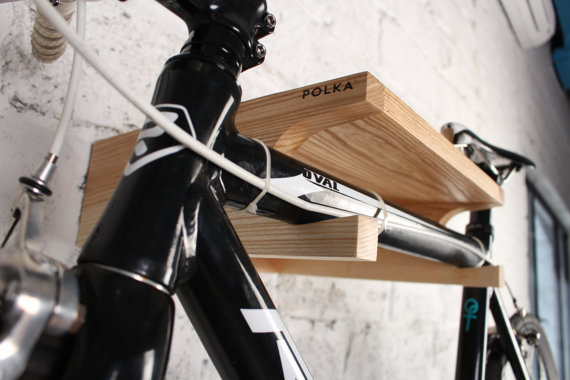 3. VeloPolka Bike Wall Rack $75 I've always tried to stash my bike out of sight in my house. But this amazing wall mount turns it into a decoration out of the way but still comfortably within sight. They have a few different options with shelves for helmets or other items.
4. Stout Woodworks Santos Rosewood Ring $195 This small mark on your hand is the perfect symbol that you're grounded enough to be classy without having to be flashy. If rosewood isn't your preference, take a look at the other options available.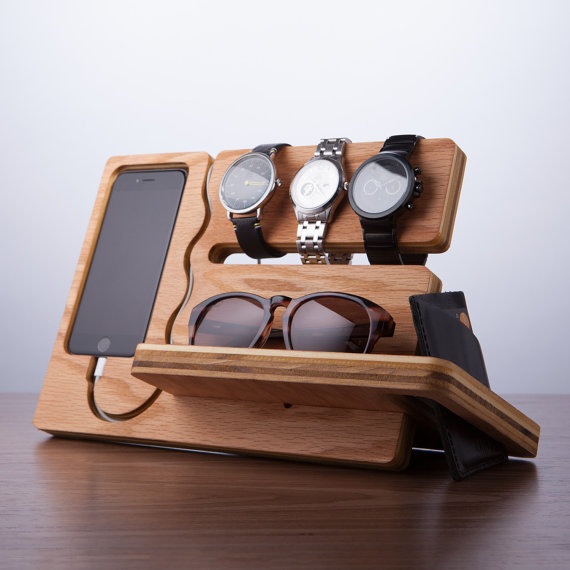 5. Watch and Eye Dock Station $42 There are a few things I'm always losing or just can't seem to find when I need them. Here's a simple but really clean docking station that will keep it all in one place and on display at the same time.
6. Kovereduk Wooden iPad Case $72 Even though I love technology, there really isn't much amazing about the looks most of the time. I find it's too hard and inorganic. This amazing wooden tablet cover is the perfect type of technological upgrade I can get behind with a natural feel and look that would feel right at home in my hands.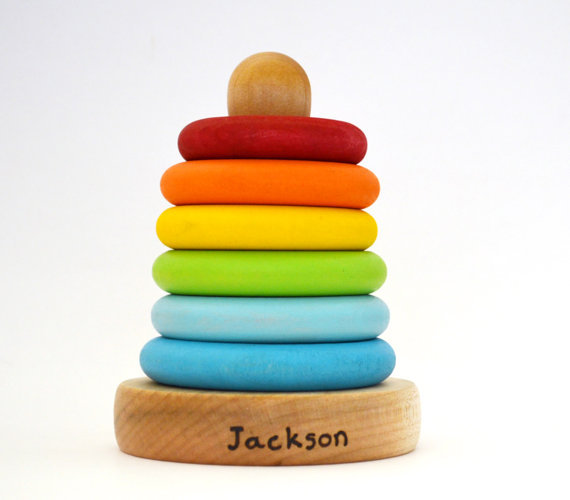 7. HC Woodcraft Wooden Toys $25 With kids sticking everything in their mouths, it seems like it's time to switch out cheap plastic toys with something a bit more natural. These make great gifts if you don't have kids of your own.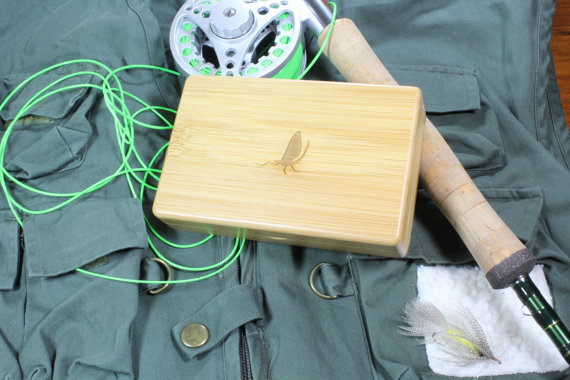 8. Engraved Wooden Flybox $15 This amazing little box is perfect for keeping all those fragile flies safe out on the water. Custom engraving makes it the perfect go-to when it's time to go cast a few.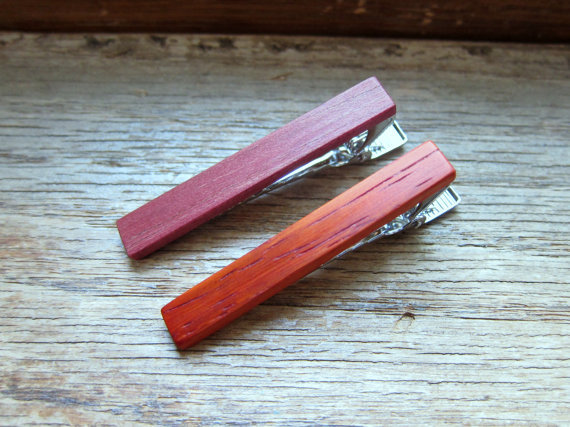 9. Handmade Wooden Tie-Clips $23 These simple accents bring together your fancy suit with a bit of natural class. Simple and understated, but bold enough to be the perfect centerpiece on you duds.
10. Wooden Letter Coasters $18 These coasters bring back memories both wonderful and vexing of games I've had where my voluminous vocabulary seems to disappear without a trace. Great centerpieces, great conversation pieces, great idea.
So go take a look at the massive collection of handcrafted goods that Etsy has brought together for inspiration, or a great gift for just about any occasion.