ManMade Essential Toolbox: You Will Never Regret Owning a Good Shop Vacuum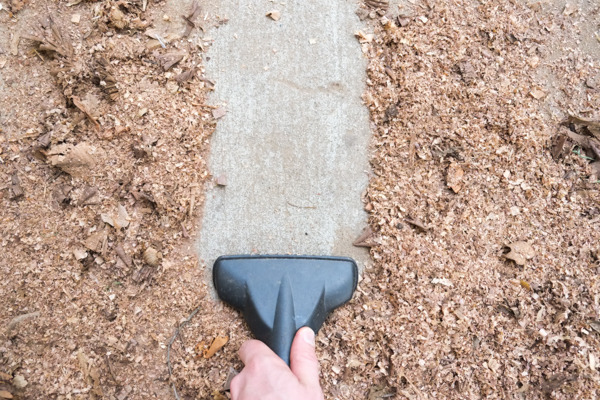 A good 'ole dusty mess in your garage or shop is a sign of a very productive weekend. But it's also a sign of a time-consuming cleanup. That's why I love my trusty shop vacuum for picking up and blowing out all kind of debris from my biggest projects. If you don't already own a heavy-duty vacuum, you definitely need to add one to your list.
Why Do you need a Shop Vacuum?
Shop-grade vacuums (also known as wet/dry vacs) have been around almost as long as the traditional vacuum and boast similar features (picking up dust and dirt). The biggest difference is in their ability to pickup a variety of debris and collect it into a rather large drum for disposal. No bags! This is perfect if you're running it through your shop, picking up nails, saw dust and woodchips. My vacuum has such powerful suction, I have to be careful to keep it from grabbing an entire shop rag or rope I might have left lying on the floor!
Pick up the dusty and the damp
Shop vacuums really shine when you apply them to particularly nasty messes. I'm talking wetness. A large wet/dry vac can suck up several gallons of water, which is handy for all kinds of unpleasant situations. I often use mine after a good rain storm (think: basement water). I bought my first shop vacuum after a toilet decided to back up all over the bathroom.
Amazing Extras
These industrial vacuums also boast some amazing extras to suit any kind of shop.
HEPA Filters
Tool Storage
Quiet Operation
Project specific attachments
Reverse port for leaf-blowing or speedy inflation
What to look for in a great shop vacuum
1. The right size
Pick the size vacuum that is right for your floor plan. If your workshop is a grand total of 100 square feet, like mine, you might want to opt for a small 2-3 gallon model. You'll find yourself emptying the bin more often, but the floor space savings are worth it. If you have the room, go for a larger 6-15 gallon model.
2. Power
Most shop vacuums rate their suction in horsepower (HP). For smaller sized vacs, keep your eye out for about a 2HP motor and the larger ones should be around 5-6.5HP.
3. Mobility
If you're looking at a larger vac, make sure the wheels are smooth and don't bind up when you're yanking it all over the place. If the smaller models are what you need, check and see if it has a great handle or a built-in mount for wall storage.
4. Accessories
Shop vacuums come with tons of accessories. Keep in mind how you'll be using your vacuum as you look for what you need. Attachments like brushes, extension tubes, wide-mouth nozzles and more can help you clean your shop floors and accessories with ease. Some models come with small and narrow attachments for cleaning small spaces like vehicle motors and machine parts.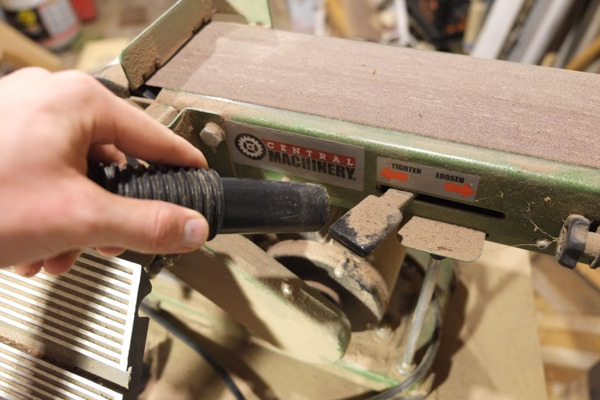 ManMade Recommended
Large Vacuums
Rigid WD1450 – Not only does it get great reviews, I see this vac at almost every job site and workshop I step foot in.
Festool CT26 – If you love a pristine workspace and the precision of Festool and you have the wallet for it, you cannot go wrong with this one. Note: this is not a wet/dry-vac
Compact Vacs
Shop-Vac 5873410Shop-vac Micro Perfect for small shops or closet storage. Similar model to the one pictured.
Dewalt DCV581 – I'm a personal fan of DeWalt products. This is a great compact option
Need more proof that a trusty heavy-duty wet/dry vac is worth investing in? Read Bruno's tale of woe and wetness in the sewage-soaked basement of his first house: Plumbing of Age: What Every Homeowner Should Know About the Sewer System (Part 2 here)