Seven Modern Classic Books to Put Hair on Your Chest
Alright, so you've built the bookshelf, now it's time to fill it out with some masculine reading material. Rather than attempting a comprehensive list of books all men ought to read, this list is specifically designed to get that testosterone pumping through your veins. With that in mind, we proudly present…
1. ALL THE PRETTY HORSES by Cormac McCarthy
To start things off, we've got Cormac McCarthy's most romantic tale of adventure in the Southwest: the story of John Grady Cole, a 16 year old runaway with a gift for horses who takes off with his best friend for a new life in Mexico. Along the way they face bandits, corrupt officials, the evils of man and the love a woman in the unforgiving climate of a land "pledged in blood and redeemable in blood only." I have never met a man (or woman for that matter) who read this book and came back with anything less than lavish praise. No joke, this book has passages to rival Holy Scripture.
2. THE PROFESSIONAL by W. C. Heinz
First published in 1958 by American sportswriter, W. C. Heinz, this novel chronicles the east coast boxing scene of the 1940's during the final weeks of training as a young fighter pursues the middleweight boxing championship. Described by Hemingway as, "the only good novel I've ever read about a fighter, and an excellent novel in its own right," it's the thematic predecessor to every ROCKY movie, but with the realism of a sports journalist at the top of his game delivering an assortment of shady characters, coarse-and-clipped dialogue, and the tactile reality of pursuing the American Dream in tough times. You'll smell the sweat.
3. THE CALL OF THE WILD by Jack London
So I grew up with an illustrated and abridged copy of this book in my childhood home, and I figured I needn't bother reading it since I'd already seen Balto. I was so wrong. If you find yourself searching for what to do next in life, this book is a fantastic metaphorical read with an emphasis on simplicity, inner clarity, and the wildness in us all. Good to read at any time, even if you've already read it.
4. THE RISE OF THEODORE ROOSEVELT by Edmund Morris
Feeling good? Feeling down? Did the simultaneous death of your wife and mother leave you bereft at 26 years old and force you to leave your elected office in New York to go be a cowboy in the Badlands and hunt down outlaws after you overcame chronic illness to become the boxing champion of Harvard and a published naturalist/columnist/historian with the authoritative perspective on America's naval battles during The War of 1812 that are still held in the highest regard to this day? This Pulitzer Prize winning biography by Edmund Morris chronicles Roosevelt's astounding early life on his way to becoming America's youngest president, and offers enduring lessons for men of all ages.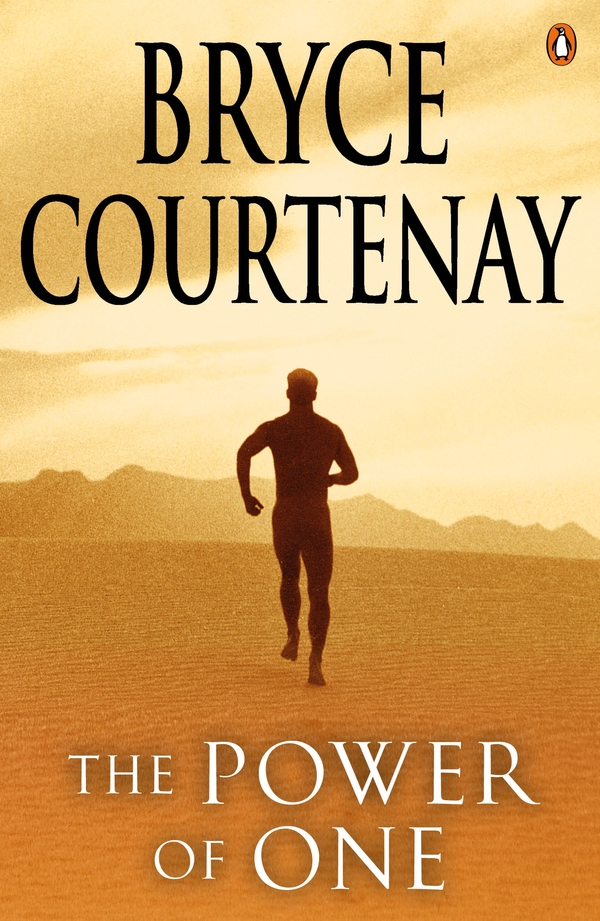 5. THE POWER OF ONE by Bryce Courtenay
Described as "the classic tale of South Africa" and set during the 1930's-1950's, this epic tale of the individual overcoming adversary in the face of overwhelming odds is truly unparalleled. With a diminutive figure and an inquisitive mind, young Peekay (adapted from the Afrikaans slur "Pisskop" for "Pisshead") is consistently tormented by those around him. Older boys at the boarding school, Nazi sympathizers, rampant racism, the unjust prison system, and the ever-shifting socio-political climate of South Africa, all work to keep this young boy down, yet are never able to stop him from pursuing his singular goal: to one day become welterweight boxing champion of the world. This book inspires love of education, ambition, positivity, and all sorts of other good things in the world.
6. THE AMAZING ADVENTURES OF KAVALIER & CLAY by Michael Chabon
Oh what's that you say? You're tired of books about boxing?! Grrrreeeeaaattt. Here's a little something special just for you. This Pulitzer Prize winning novel is the perfect easy read with a gripping alternate history of the comic book industry. Come along with two immigrant cousins as they stumble through the perils of unexpected fame, poverty, family, treachery, and romance in this nostalgic saga of the American Dream.
7. FOR WHOM THE BELL TOLLS by Ernest Hemingway
There's just no way this list would be complete without some Hemingway, and this one has all his great stuff. Stark realism, the disillusionment of war, the reinvigoration of helping heal a psychologically wounded but beautiful young woman, examinations of mortality, extensive curses printed in Spanish… the whole nine yards. The story focuses on an American dynamiter who lives practically a full lifetime in the span of a week as he prepares to destroy a bridge for a band of guerrilla volunteers amidst the Spanish Civil War. In the meantime, he falls in love and faces a host of experiences and ruminations on the nature of friendship and family, and the inevitable oblivion coming for them all.
HONORABLE MENTION: Jim Harrison — Author
Jim Harrison is one of our great, living, masculine authors. Mostly known for his novellas, poetry, fiction, essays, and screenplays – his work often focuses on individuals navigating the boundaries between the natural and civilized worlds. Great starting places would be Legends of the Fall, Brown Dog, or True North. Most importantly, he looks like this:
[EDIT: Jim Harrison has since passed away. Read his books.]
What are some of your favorite, classic manly books? Let us know in the comments section!