How to: DIY X-Style Trestle Table
Here's the problem many intermediate-level woodworkers face: you want to take on a big project, a truly ambitious one. Say, a dining table that will be the centerpiece of your home and can fit eight to ten people. And you do the research, figure out some techniques, and they're a little bit of a stretch and you'll be trying them for the first time in the middle of a big project. And then you start shopping for the wood, realize how much it's going to cost, and all of a sudden, that next-level project doesn't seem like the best place to test out some new joinery. The solution? You need to build a table with some more affordable lumber instead. Say, this trestle table from YouTuber John Malecki.
John's using all reclaimed material here, but it's the same dimensions as standard construction lumber from the home center. The top is simple and straightforward with some breadboard ends, and the trestle base gives lots of visual interest.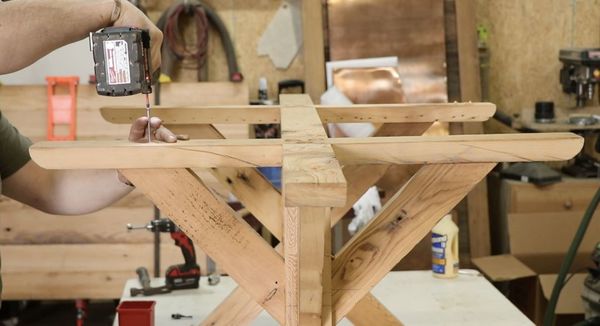 John attaches the x-shaped supports using a slip tenon created by a Festool Domino (an awesome, but pricey, specialized tool), but you could use traditional mortise-and-tenon joinery, or create your own rounded mortises with a drill and chisel.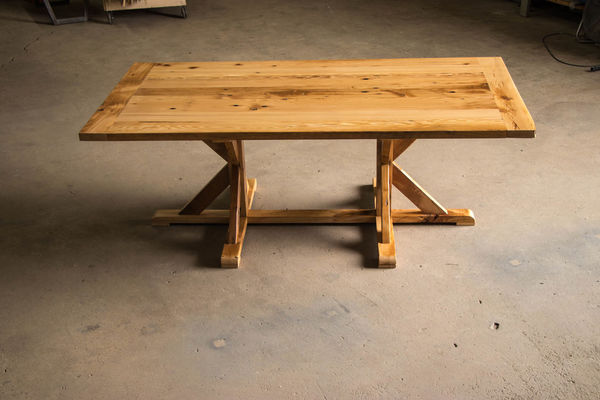 It's a solid project with a cool vibe, and if you already have the tools, could be built very inexpensively while you hone your craft.
Watch the video and get the step-by-step instructions here: Reclaimed X Style Trestle Table | How to