The 7 Local Haunts Every Man Needs in His Life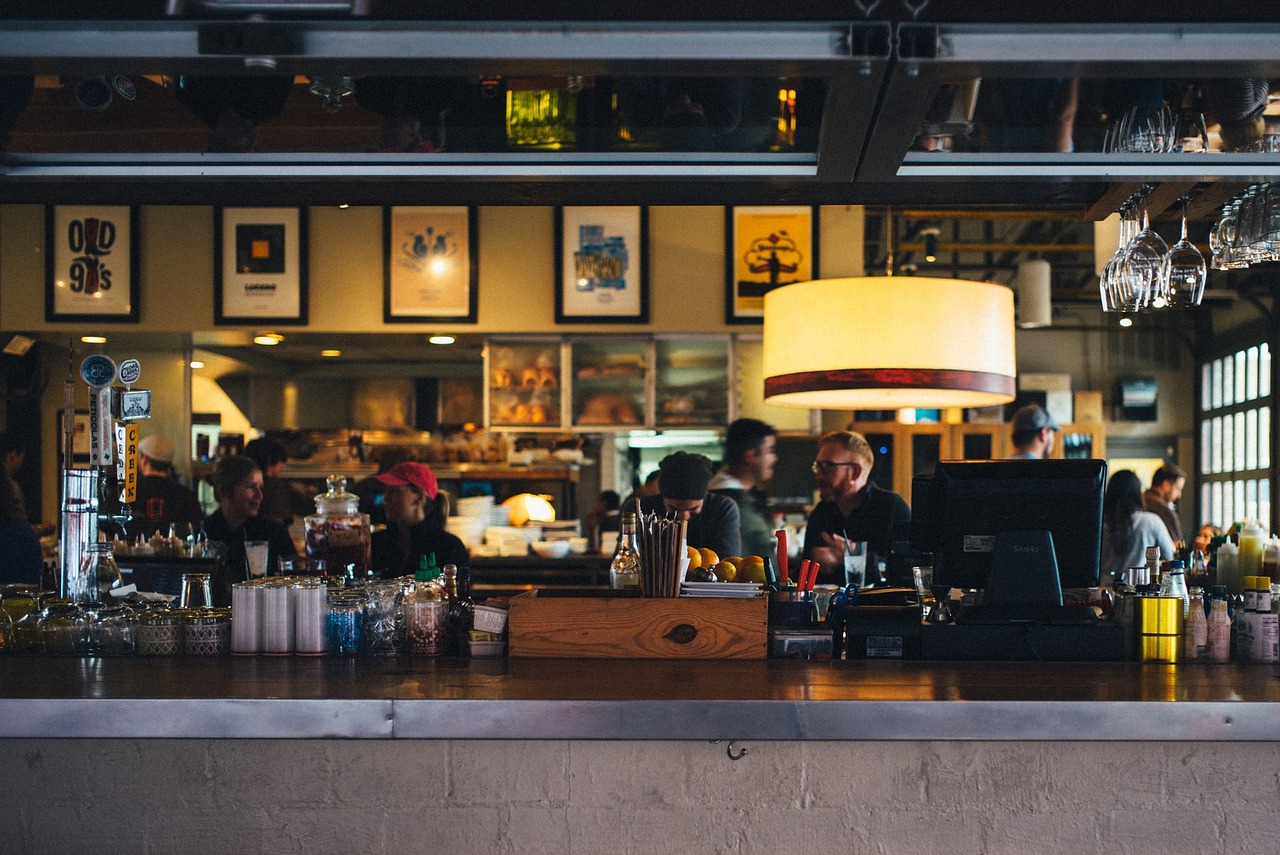 I've technically lived in five cities so far if we include my college town (Minneapolis, New Haven, London, Brooklyn, and Los Angeles). And I've come to realize that as a creature of habit I eventually start frequenting a couple different venues that all have similar things in common. I think every man should have a couple of these. Let me explain…
1. A Solid Brunch Spot
Every man needs a good brunch spot. The most written-about, tourist visited one in your town? No. Just you're own go-to.
But what are you looking for in a brunch spot? Personally, I'm only going out for brunch if it's social occasion and usually only when we're celebrating something. Now that something might be as simple a out of town guests or old friends who I haven't seen in awhile, but it's usually a rare enough occasion that I'm willing to spend a little more money than I usually would on a typical breakfast. The things I look for in a good brunch spot are:
Good lighting and staff. You want it to feel pleasant and uplifting since you're usually celebrating and you'll probably be there for awhile.
The vibe should be either be clean and crisp (i.e probably has good mimosas) or a place that feels comforting and homey.
My personal go-to brunch spot is actually just called "Home" on Hillhurst Avenue in the Los Feliz neighborhood of Los Angeles, because it meets the all the above criteria at a good price point. Plus it's outdoors.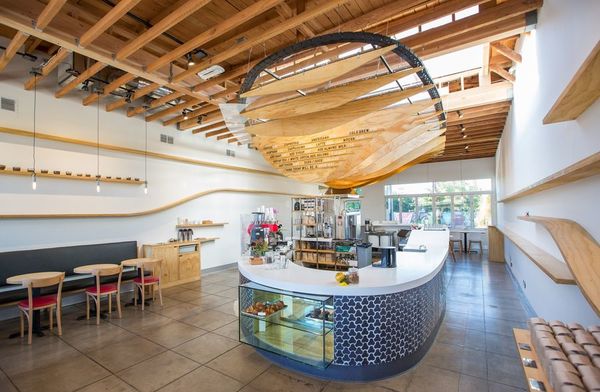 2. A High-Quality Coffeeshop
We're talking a place that feels good. And obviously serves great coffee. This is a place that will inevitably be overrun by some high-achieving hipsters trying to write the next great American novel, but hey we probably fit at least into the fringe boundary of that categorization too, so easy on the judgement, Dan! Be prepared to shell out a little money here for the quality coffee and the croissant.
This should be the ideal place to invite:
A quality client that you want to casually impress with your good taste while buttering them up for a good pitch
That friend you want to edge into the more-than-friends' space but it's too early to ask on a direct date
Yourself. This is where you go to sit by yourself and have good thoughts, listen to music, journal. A place you treat yourself.
My quality coffeeshops are Dinosaur Coffee (pictured above) or Intellengsia in Silver Lake, Los Angeles.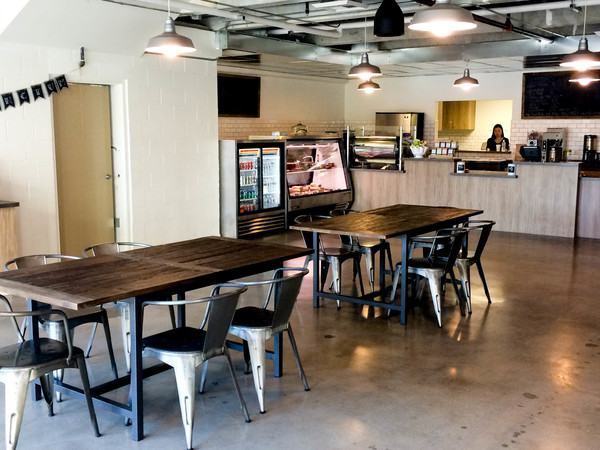 3. An Everyday Coffeeshop for Getting Down to Business
Here's a problem that I have: I can't write in good-looking journals. I honestly wish I could because I love a well-crafted journal. The smell of leather, those warm off-white pages, the creak of the spine when you first crack open that glorious binding. But that's the thing: I love them too much. I can't write in them. They're too beautiful for my pedestrian thoughts. I'm unworthy. As if the blank page wasn't hard enough, here's a hand-crafted Italian leather-bound beauty I'm supposed to enhance with my own thoughts? No way. Even when I do get a thought I deem as worthy enough to be set down, I end focusing on my penmanship as I try to elevate my output to the level of the journal.
In other words, I've found that I can pretty much only write in boring, beat up, janky journals that don't have any frills or cool designs. It's just my work and the simplest tool to help me do the work.
Ok, now apply that thinking to the coffeeshop. If your coffeeshop is too hip, with a too-well-curated interior, , how are you going to get anything done? Personally I'm just very aware of how hip I am writing my hip screenplay or blog post or whatever, drinking good coffee surrounded by hip people. I'm too aware of being a writer to actually write.
So to with the coffeeshop. Get a place where you can actually work. Where you can plug in your laptop, the music isn't too loud, and if you leave your stuff to go to the bathroom you can trust that nobody will swoop in to steal your spot (or your stuff).
I also think a good diner might suffice here, although you really want to make sure you've read the room correctly so that you're not the guy who's taking up a server's source of income by occupying her space for hours while only ordering coffee. Do not be that guy.
My personal working coffeeshop is the Inner Sanctum (which I believe everybody just calls the UCB cafe) inside the new Upright Citizen's Brigade theater on Sunset Blvd.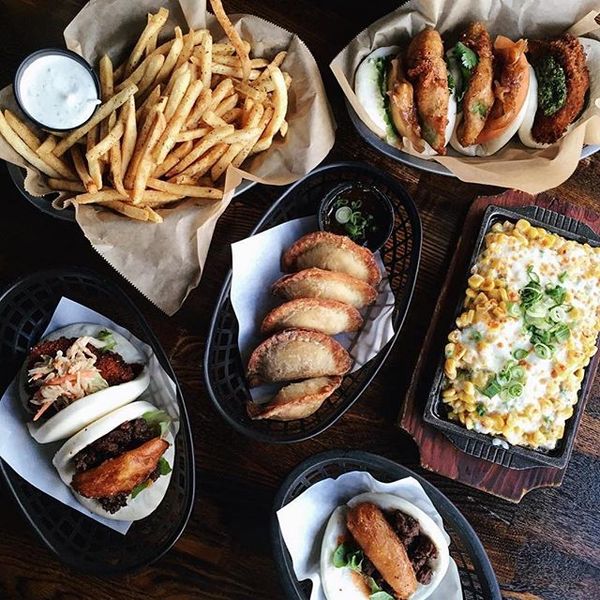 4. Find Your "Cheers!"
You can love it for whatever reason you choose. Maybe you're a microbrew nut or a fancy cocktail extraordinaire or even just looking for a local dive joint, but find a place that fits your style and says something about your taste. It's your casual spot you can meet your friends at any given time, one that will reward your more distant friends for schlepping across town to meet you in your neck of the woods. And frankly, even if you're in a small town that doesn't offer any options that match your particular sensibility, I think the simple act of repetitive patronage lends a place significance.
Oddly enough my Cheers! joint of recent years is a Korean BBQ fusion spot called The Bun Shop, located in LA's Koreatown. The food is incredible taco-truck style eats, and they're always low-key playing 90's hip hop, which is amazing as you think. Be sure to check out the deep-fried oreos with green tea ice cream if you go.
5. Your Go-To Local Bar
For a lot of you, this will likely be the same as your Cheers! spot. Convenience here is a big part of the equation. If you live in a more urban space, it's always good to look for walkable spots first. But perhaps it's not the space to meet friends, talk up the barflies and hear war stories from the day drinkers. Perhaps it's where you go when you need to be left alone, to think, or escape to the night before Thankgiving when your family is driving you crazy.
Two rules:
They must have great happy hour deals from 4-6p, to motivate you to get there early and leave before the crowds set in
They cannot place music released after 2010.
My local bar of choice is a hole in the wall spot called Jay's, chosen mostly for its proximity to my home and its $5 Old Fashioned Fridays, although it's recently become a favored haunt of the indie/genre film scene and critics. It's obscure enough to not have a photo I could use for this article.
6. Your Date Spot (Dinner + _____)
Dinner has been and still is a large part of dating culture whether you're a single person dating around or part of a long-standing marriage. I always appreciate in movies when someone tries to pick someone else up at a party for the first time, and suggests dinner at a certain place the following weekend. In order to pull this move however, you've gotta have a go-to idea on hand. And in my opinion, dinner itself isn't enough; you always want to have an optional part two for when the date is going particularly well. Consider:
A nearby ice cream place
A cute rooftop bar with a good view
A park or walking path that's open late
A hip movie theater that plays classic movies
A late-night comedy club or jazz club
Also, this doesn't have to be date night specific. Ideally you could do any of these things with a friend just as easily.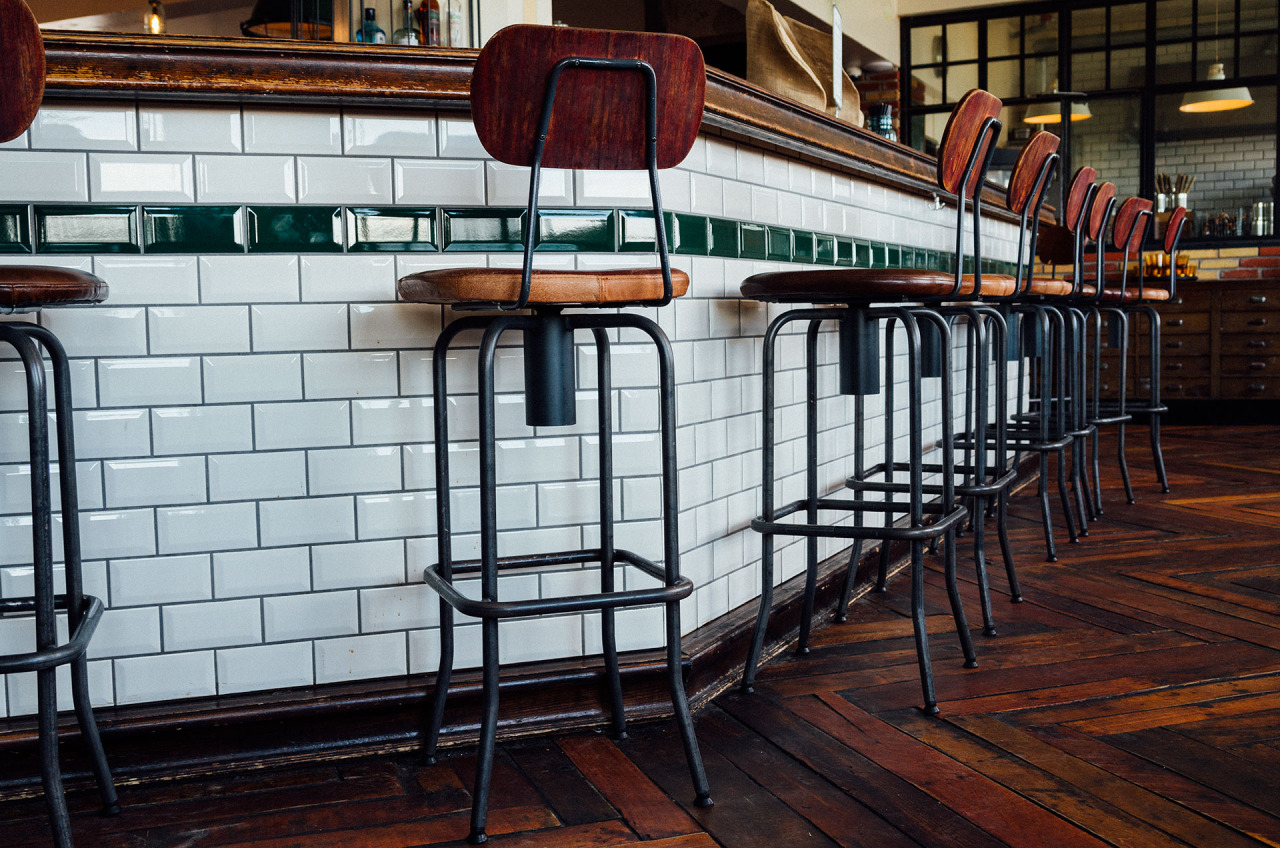 7. That Inexpensive Place with Amazing Food You Take Out-of-Towners to Show Off Your City
Your town, no doubt, has amazing restaurants. Chefs with tattoos and Instagram accounts, places that get written up in Bon Appetit and every alt-weekly "Best Of" list. Those places are awesome.
But so is that food truck that produces flavors you've never had before. Or the falafel shop near the university, or the by-the-slice pizza place that stays open until three a.m. These are the places you take your friends and family when they visit. Avid the lines, and just given them flavor.
Find them, love them, go to it when you only have forty-five minutes before the movies start.
Editor's Note:
Hey, all – Chris, ManMade's founder/editor/whatever I am here. I really love this post by Justin, so I thought I'd weigh in with my own local faves in my city of Portland, OR.
Please share your favorite local haunts and why you love your city's food and drink scene in the comments below.