How to: Make Your Own Hardwood Kitchen Utensils
Whenever I do a magazine or book or blog interview, one of the most frequently asked questions, besides the standard "how did you get started?" is always along the lines of: what would you recommend to someone who's just beginning to develop their DIY skills?
My answer to both questions is more-or-less the same: find something you need in your life, and try to make it. Whether it's something that doesn't exist, or you can't afford, or needs some personalization, the beginnings of the handmade life always lie in finding the practical, everyday solutions you need in your life, and making them. The joy then comes from the inherent meaning of knowing your creating something with real value, and hopefully, the process itself becomes the goal.
What's my point? If you're interested in developing your woodworking skills, and moving on from the homebuild-y like circular saw projects to something a little more refined, try these hardwood kitchen utensils.
The project comes from the new book The Woodworker's Kitchen: 24 Projects You Can Make by A.J. Hamler. I'm excited to check it out in full, but this week's Popular Woodworking newsletter contained a sample project I can't wait to try.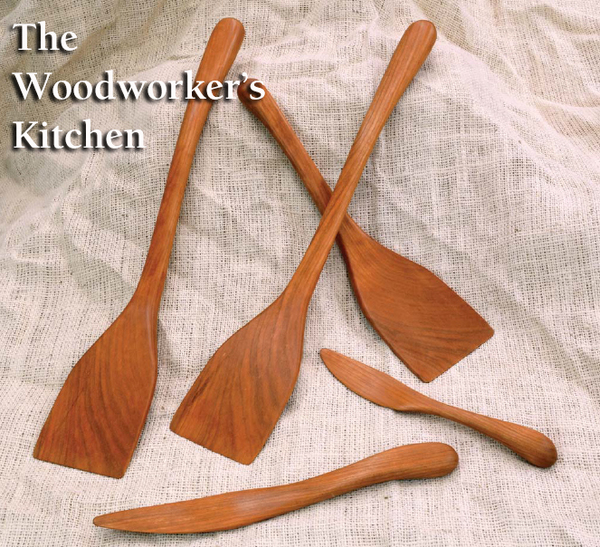 It's some simple bandsaw, then shaping work. I love the combo of power and hand tools to get those organic shapes. This is truly a handmade item that could never be mass produced. And that's the point of making stuff.
Make Your Own Hardwood Kitchen Utensils [PopularWoodworking.com]