ManMade Giveaway: Win the Ultimate Kreg Jig Set!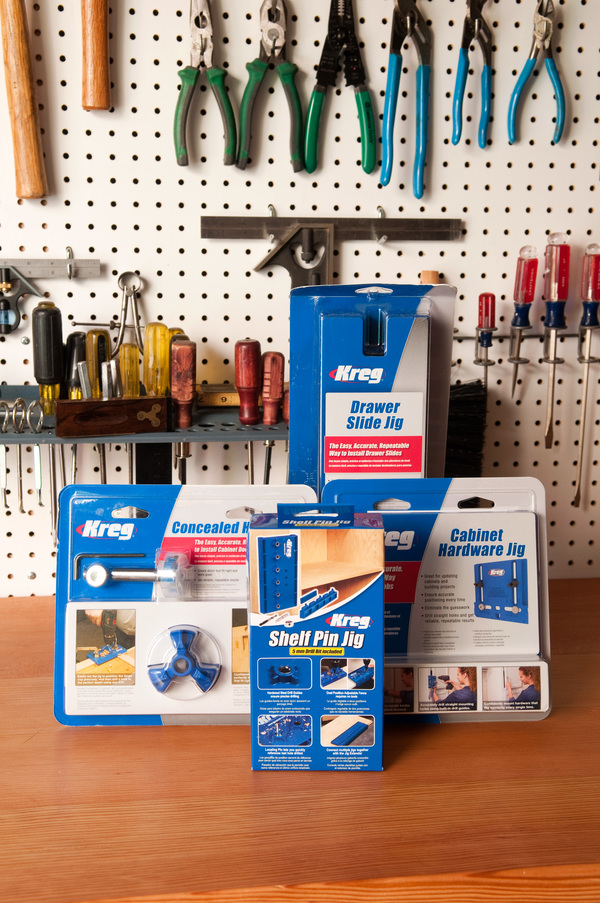 Here at ManMade, we love working with wood. It's versatile, strong, and, done right, it looks fantastic. However, working with wood means making joints, and fitting joinery requires real finesse. That's where having a good jig comes in handy. Kreg Tool woodworking jigs are the best in the business and an absolute must-have for any woodshop. So here it is: Our Ultimate Kreg Jig Giveaway! One lucky winner will get:
1 Kreg Shelf Pin Jig
1 Kreg Concealed Hinge Jig
1 Kreg Cabinet Hardware Jig
1 Drawer Slide Jig
1 K4 Master System, Kreg's do-it-all jig for making perfect joints
Read on to learn how you can win!
Shelf Pin Jig
From Kreg:
"Use the Kreg Shelf Pin Jig to add shelf holes to existing furniture or build custom shelves from scratch."
If you're making anything with shelves, this jig will help you make it faster and more accurately.
Concealed Hinge Jig
From Kreg:
"Make cabinet door installation easy! Get drill press accuracy with any hand drill."
With a bit guide and stop collar, this jig ensures perfect hinges, every time.
Kreg Cabinet Hardware Jig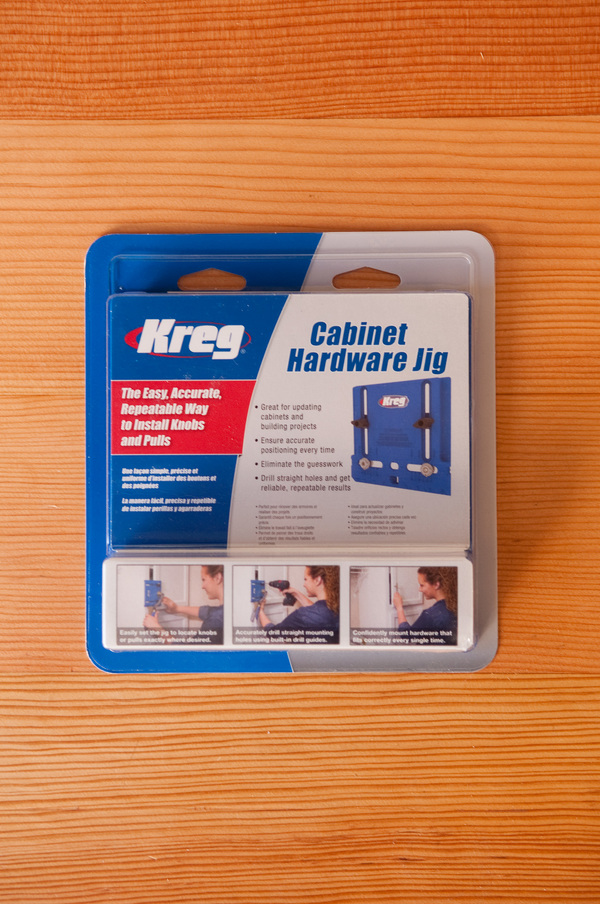 Use this jig to install knobs and pull handles easily and accurately.
Drawer Slide Jig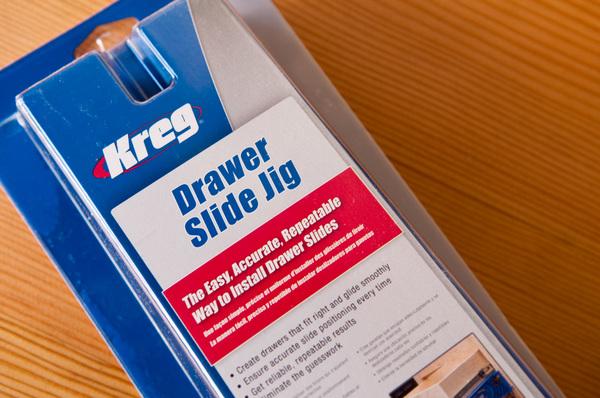 From Kreg:
"The Drawer Slide Jig takes the guesswork out of installing drawer slides. This easy-to use jig holds slides in position as you drill mounting holes in the cabinet, and it supports drawer boxes while mounting slides to the drawer. Plus, the Jig works with ball-bearing, epoxy-coated, and undermount slides for perfect positioning every time."
K4 Master System
The K4 is Kreg's signature tool. From their website:
"The Kreg Jig® K4 Master System is a great choice for any woodworking enthusiast looking for a complete set to get started building with Kreg Joinery™. With its solid clamp, large clamping recess, dust collection attachment, material support stop, and removable 3-hole drill guide, this jig truly has it all. The Master System includes a Kreg Jig® K4, Bonus Kreg® Accessories: the Kreg® Face Clamp, Portable Base, and more."
Those accessories? Yeah, its got a lot of 'em:
Kreg® Face Clamp
Portable Base
3/8″ (9mm) Stepped Drill bit
6″ (152mm) Square Driver
3″ (76mm) Square Driver
Drill Guide Spacer
Material Support Stop
Dust-Collection Attachment
Starter Kreg® Screw Set
Pocket-Hole Plug Set
Enter below for a chance to win ALL of these jigs (K4 not pictured), a $265 value.
Don't forget to visit www.KregTool.com for more info, products, and ideas!
This is a sponsored giveaway in partnership with Kreg. Thanks for supporting the brands that support ManMade and continue to allow us to give away content for free.