Make This: Custom DIY Dart Board Set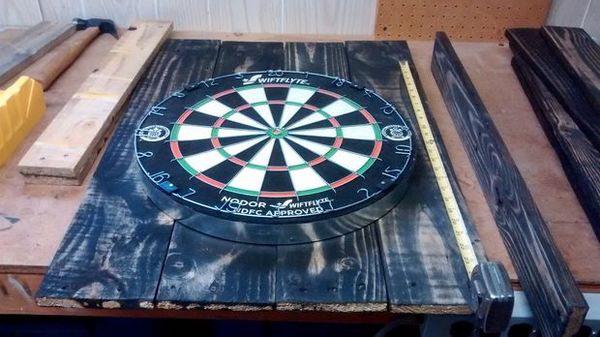 I don't think any rec room or local pub worth its dinged up bar top is completewithout a simple dart board in it. Here are a few tips to make a classy board set that will give that room some serious character.
1. The Board – The heart of a good dart board set-up is the board itself. Sharp darts have been replaced with plastic tips, so sisal fiber boards are a bit more difficult to find. But it's worth taking a bit of effort to get one as they will last longer, and just look better. There's something about that solid thunk that makes throwing a set of traditional darts completely worth it.
ManMade Recommended:
1. Viper Razorback Sisal Board $45
2. Winmau Blade Sisal Board $60
2. The Darts – Metal darts are the only thing that should be found in a proper man cave. Look for a set with replaceable tips and fins for longevity and ease of repair.
ManMade Recommended:
3. The Cabinet – The cabinet can be made from just about anything, and in any style that matches the room. It should be made from wood thick enough to hold up against errant darts thrown by that wild friend, but not something that can damage the points like acrylic or metal. It's your choice if there are doors on them or it's just open. Integrate drawers or shelves to hold darts close. Here are a few ideas: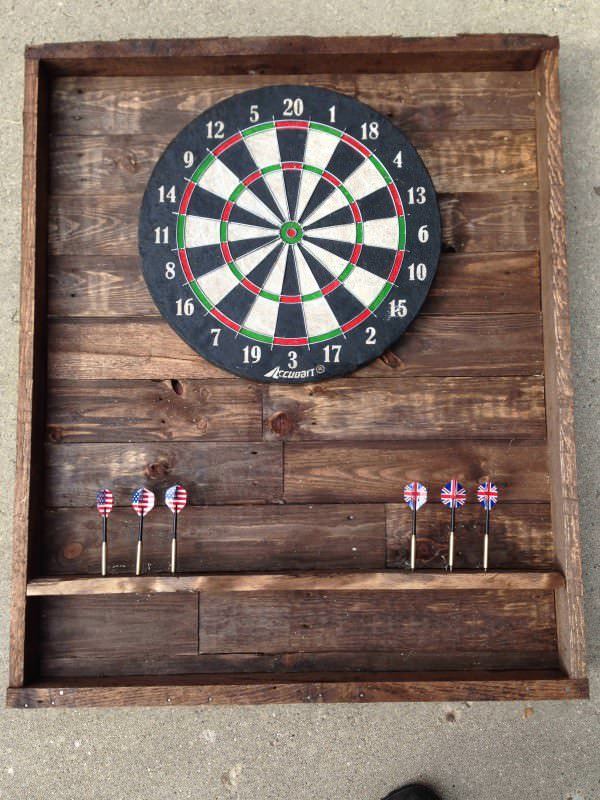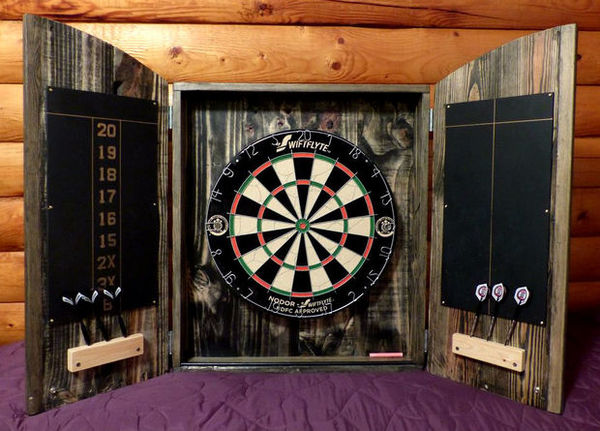 Here is the link to that last DIY cabinet set-up with instructions on making you own. So, now that you know, when are you going to build your own DIY dart board set up on your wall?