How to Make a Set of Indestructible Concrete-Top Benches For Your Backyard (I Did!)
There are many reasons we DIY projects: saving money, customizing for the space, or to make something from quality materials without a particleboard heart. But never do we do it because we want it to look like a thrown-together project.
I have had a corner of my yard that just feels like wasted space. It isn't horribly ugly, it just doesn't really do anything. That's where the thought of a fire pit corner was born. It's only a 10'x10' area, but with some careful planning, the space could be transformed into an area that draws people in, that simply assumes a nightcap is in order.
This project was sponsored by mike's hard lemonade. mike's is made with all natural ingredients for a refreshing, flavorful alternative you can enjoy on a warm summer evening with friends, or around your very own DIY fire pit.
We've always had a cheap little fire pit in our yard, but it was cramped, unstable and not functional enough to accommodate friends. So I decided the first step would be to create some dedicated seating that's functional, comfortable, and – of course – looks good. Read on to see how I did it (and how you can too!).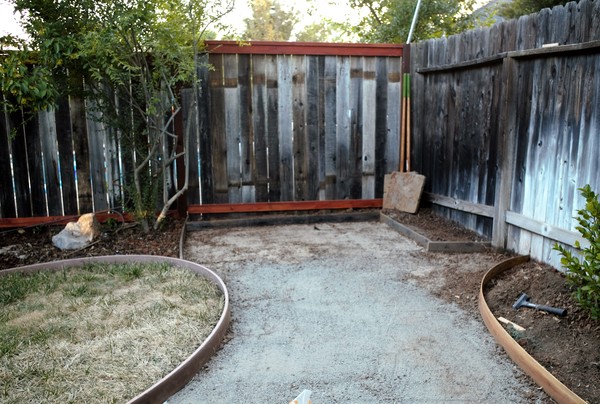 This project is made from simple materials and has a simple design, but the finished project still looks polished enough to look like a custom build. First, the foundation of the bench is made from simple lumber finished with a bit of roughing and charring for character. Next, a bit of creative joinery turns ordinary boards into something a bit more interesting, with laps to provide a strong base that looks great. Then, the top is made from standard concrete formed up with a wood-grained top for an interesting look. Finally, I finish it all off with a smooth, durable outdoor protectant to make sure it keeps looking good well into the future.
The Steps
1. Prep the area – A flat and stable base is important for this project, so take the time to make sure it's leveled and compacted well. I added a good layer of gravel, for a solid base material that won't move under any load and will drain well to keep wood from staying moist. At the same time I added an open, flat concrete patio area to make way for the fire pit itself. (I'll be blogging about that project soon, but I went ahead I completed half of the patio now so I could get the benches in place.)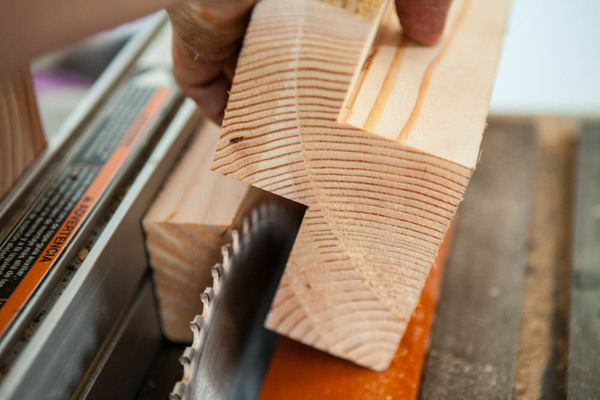 2. Make the frame – First, I used a technique similar to the one I used on my BBQ surround project to make the lumber look more rustic and reclaimed.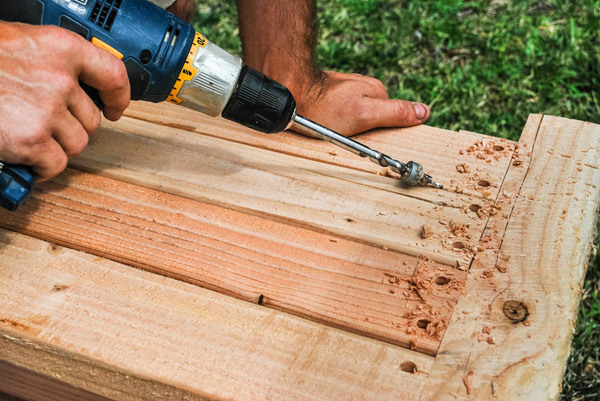 Using a chainsaw, sander, bandsaw, or any other tool I could safely operate, I roughed up the wood. Then, a blowtorch was all it took to singe the surface and give a bit of aged color. A stiff wire brush took off the black char, leaving a well-worn finish.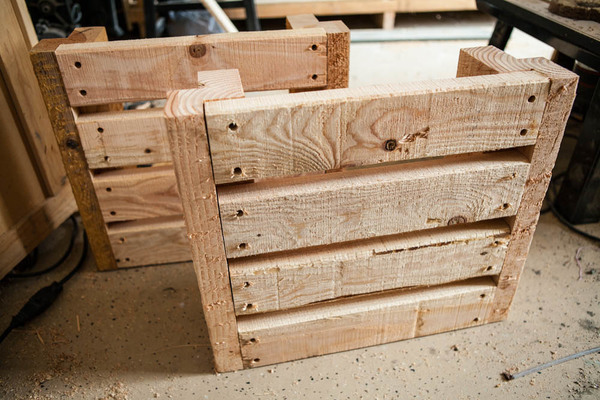 After the wood was sufficiently prepped, I notched out lap joints to connect the legs and cross-members for a solid base. Finishing touches included an outdoor wood finish to protect against the elements.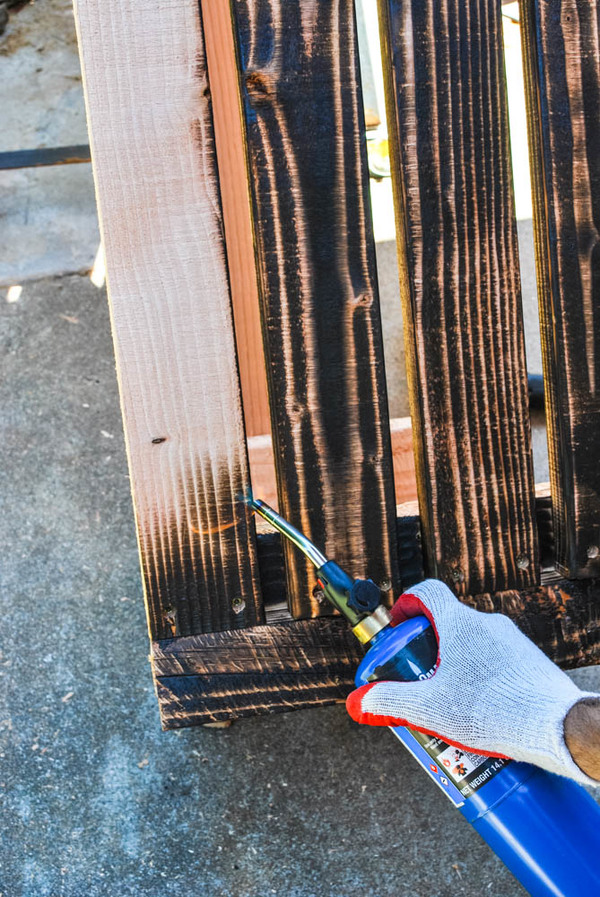 3. Make the top – The top of the bench needed to be durable enough to fend off the weather for years to come, so concrete was definitely the way to go.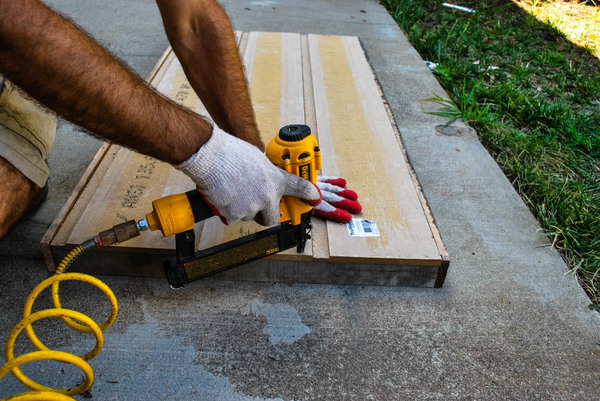 To give the tops a bit of character, I used textured siding boards as the forming base (which would eventually be the top).
Using standard concrete mix with a bit of charcoal coloring and a metal mesh for inner support, I mixed and poured the tops on a flat, level surface then waited about 36 hours for them to cure enough to handle.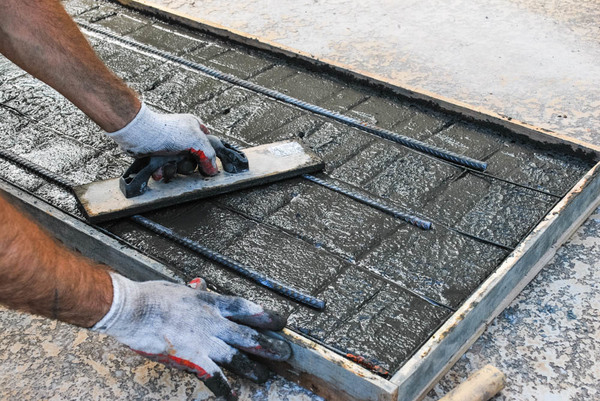 The finished tops have a great natural wooden texture and a really unique look. If we ever decide to put cushions on them, they shouldn't move around while sitting.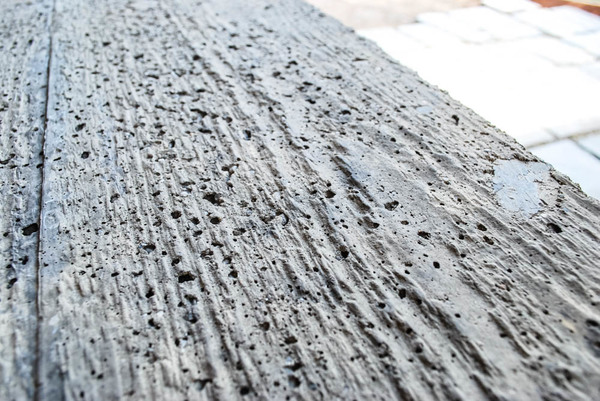 I placed the tops and secured them with construction adhesive, then added a waterproof sealant to protect from spills and weather.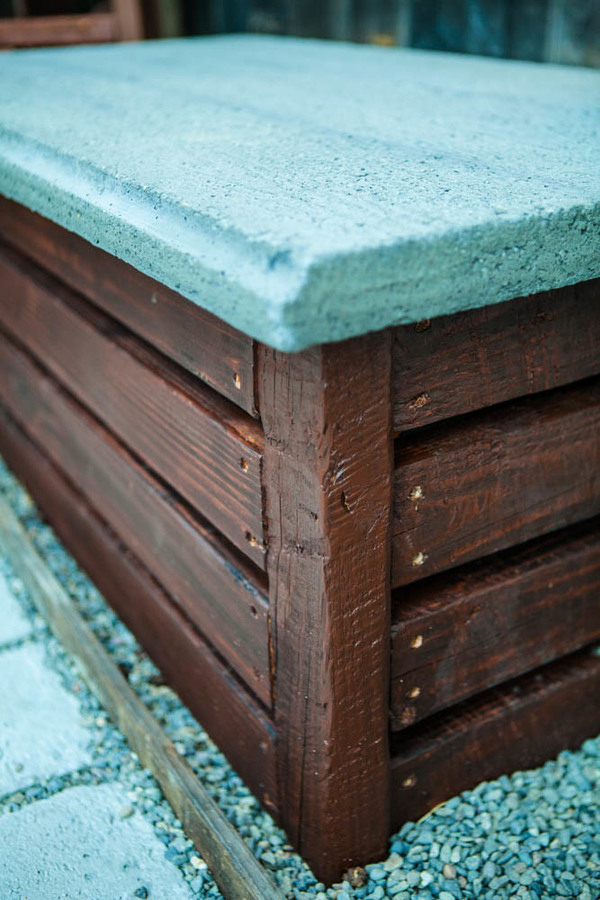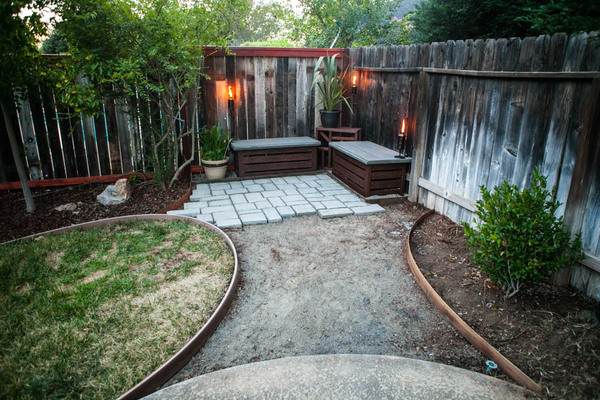 Wrapping it up
At this point, the benches are done and ready to fully cure over the next few weeks. As they harden, I'll polish them with some concrete polishing compound and a buffer and then re-seal them within a few months.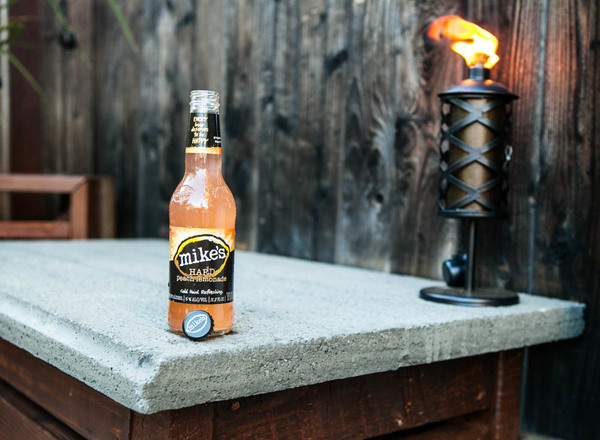 The next step in my big backyard makeover is building a corner table, and then I'll finish the whole thing off with a solid fire pit.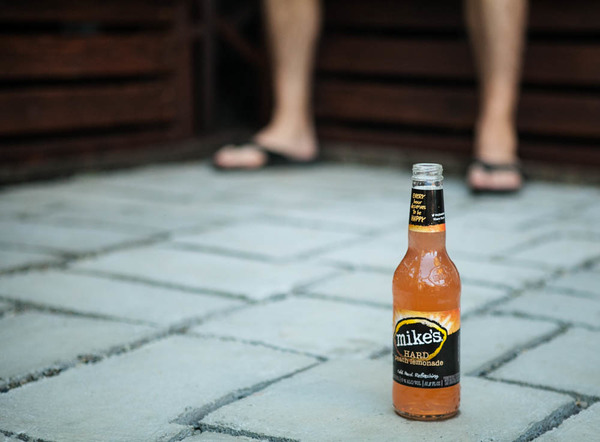 This is definitely the place where evenings with friends last late into the night.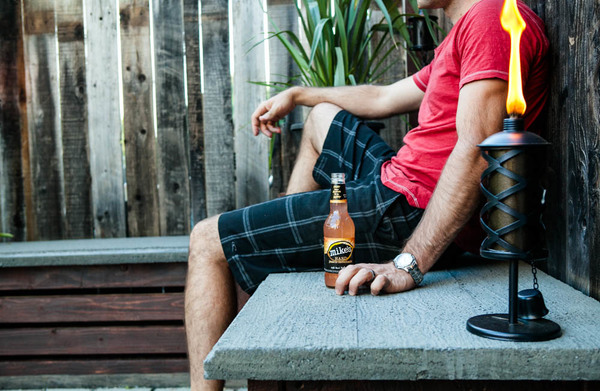 This post was sponsored by mike's hard lemonade, but all opinions are mine alone. Thanks for supporting the brands that support ManMadeDIY.