10 Great Southern Beers You Should Be Drinking this Summer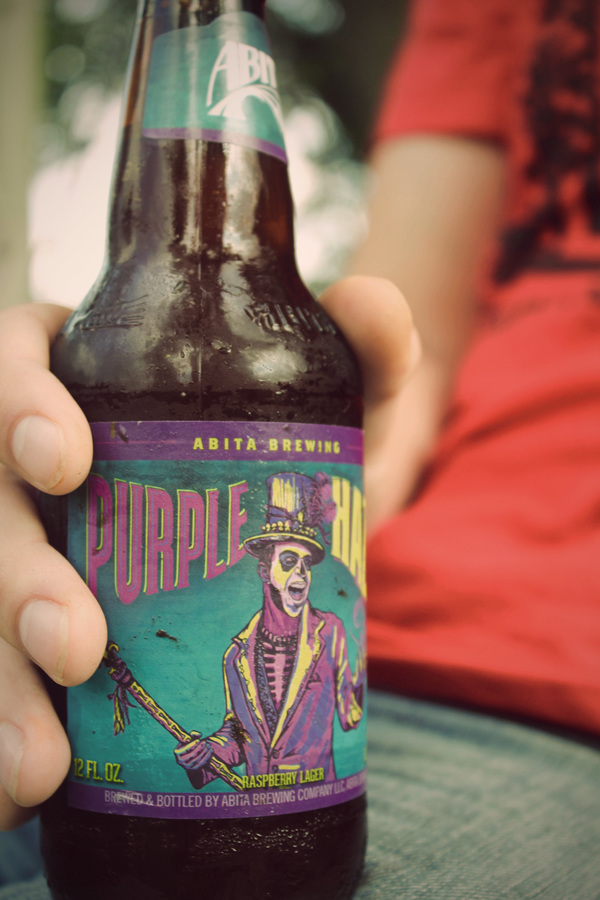 The southeast has a lot of great things about it — beaches, mountains, iced tea, southern hospitality — but it isn't necessarily considered a hotbed of the craft beer world. There are great craft beer cities, sure, but it doesn't have the respect of a Michigan, Oregon, or upstate New York. The past decade has seen an explosion of breweries in the southeast, though, and these folks have mastered brewing for summertime. These breweries don't just know heat. They live it, and they make beer that suits it. With that in mind, here are ten favorites to help you beat the heat next time you're having friends or family over this summer.
1. Abita Purple Haze (Fruit Beer/American Wheat Beer, 4.2%)
Covington, LA
Purple Haze is a beer for fruit-lovers. Abita adds raspberries to this one after filtration, giving it a sweet, tart taste and a subtle cloudy appearance (hence the name) that's accompanied by hay-like flavors, making this a smooth, drinkable beer for porch-lounging after a long day outside.
2. Against the Grain ABeer (American Pale Ale, 4.5%)
Louisville, KY
Against the Grain pairs this pale ale with Beck's "Beercan," and appropriately so. Lighthearted and enjoyable, this beer's perfect for kicking back and enjoying whatever the summer throws at you. It's robust yet approachable, balancing a fruity, floral aroma with piney hop flavors.
3. Cigar City Lager (Tampa-Style Lager, 4.5%)
Tampa, FL
Over the winter, Cigar City began experimenting with their previous lager, Hotter Than Helles, and the result is Lager. Labeled by the brewery as "a beer made for drinkin'," it doesn't disappoint. Light, crisp, and drinkable, this one has just a little sweetness that's complemented with slight hoppy characteristics. At just 4.5%, it's brewed for Florida heat and a perfect beer for enjoying on the beach.
4. Good People Hitch Hiker IPA (American IPA, 7.8%)
Birmingham, AL
This seasonal brew might be difficult to find if you're not in Alabama, but it's definitely worth trying if you happen across Birmingham this summer. With a full-on hop aroma, this IPA balances powerful citrus flavors with a caramel malt backing. At 7.8%, it's best enjoyed in moderation, but the vibrancy of the flavors make it must-try for IPA fans.
5. West 6th Lemongrass American Wheat (American Wheat Beer, 5.7%)
Lexington, KY
Balancing a crisp citrus flavor and slightly hoppy characteristics, this beer's an easy choice for patio-lounging on a hot day. While it lacks the banana taste oftentimes associated with the wheat beer style, the inclusion of lemongrass gives it a refreshing, approachable spin. If you see someone drinking a Bud Light Lime this summer, slap it out of their hand and give them this instead. They'll appreciate it.
6. Funky Buddha Floridian Hefeweizen (Hefeweizen, 5.2%)
Boca Raton, FL
In addition to having a great tap room, Funky Buddha makes a ton of great beers. Their Floridian Hefeweizen is no exception, and it has everything you can ask for out of the style: a cloudy yellow color, creamy body, and aromas of banana, wheat, and cloves. A great beer to enjoy while winding down for the day.
7. Lazy Magnolia Lazy Saison (Saison, 5.5%)
Kiln, MS
First things first: with a subtle sour bite, this is one of the funkier beers on the list. Combining floral, fruity aromas with spicy hop flavors, this beer has a crisp, dry finish that's good while tailgating, playing cornhole, or, as the Lazy Magnolia suggests, chatting with friends on the porch swing.
8. Terrapin Maggie's Peach Farmhouse Ale (Farmhouse Ale, 5.3%)
Athens, GA
Peaches are kind of a thing in Georgia, and Terrapin hasn't pulled any punches in incorporating the Georgia peach flavor into the lighter, earthier characteristics of a farmhouse ale. It lacks the full-on sweetness you'll get with some fruity beers, but it's both light and crisp enough to please new and experienced beer drinkers alike.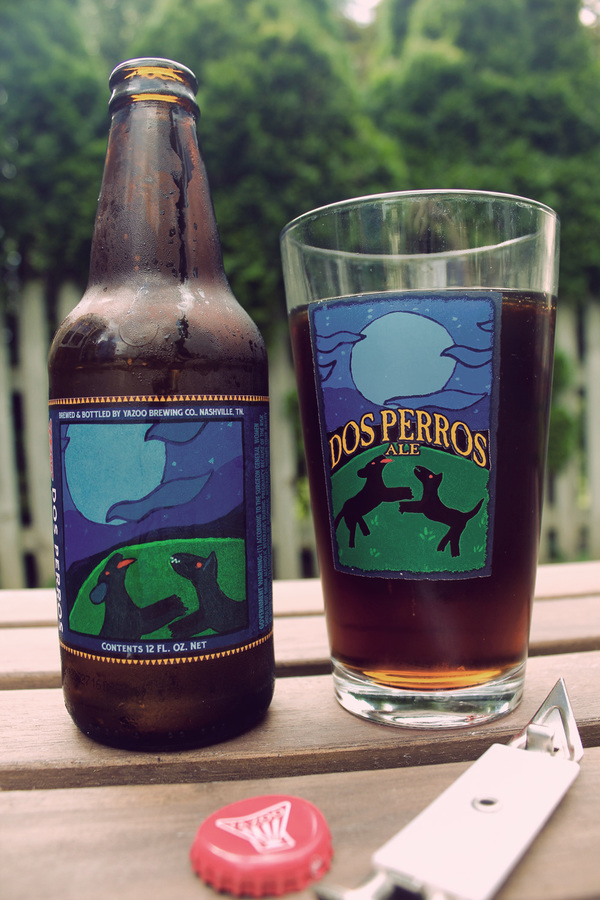 9. Yazoo Dos Perros (American Brown Ale, 4.9%)
Nashville, TN
Linus, Yazoo's founder and brewmaster, came up with this beer for his sister's wedding. According to Yazoo's brewery tour (which is definitely worth it if you're ever in Nashville), Linus' sister wanted a dark beer for her outdoor Mississippi wedding, and Linus created Dos Perros to accommodate. A Mexican-style take on a brown ale, Dos Perros is light in body with a toasty caramel taste. It's the definition of a session beer, with plenty of flavor yet a lower alcohol content. A good beer to enjoy while grilling.
10. Wicked Weed Pernicious IPA (American IPA, 7.3%)
Asheville, NC
When it comes to southern beer cities, Asheville's pretty much at the top of the list. With a contrast of tropical fruit flavors and a subtle bitterness, Pernicious is aromatic and smooth, carrying just a hint of a bitter finish. It won a silver at the Great American Beer Festival in 2015, so the hype surrounding this one is definitely worth your while.
Have a favorite southern beer or brewery not mentioned? Let us know in the comments.
This ManMade guest post was written by Adam Shaw, friend of Great Flood Brewing Company. Great Flood opened in April of 2014 and is quickly becoming a fan favorite in Louisville. Brewer-owned and operated, Great Flood was founded and built from scratch by a trio of young home-brewers turned entrepreneurs. To learn more, visit them on Twitter,Facebook, or at www.greatfloodbrewing.com.