How to Find a Suit that Fits
Measuring tapes and helpful sales associates are great. But what looks great in the fitting room mirror doesn't always work out in real life. So, if you're in the market for a new suit – perhaps for the upcoming summer wedding season – looks to these few measure-free tips to make sure you get a suit that will stand up to real world wear, and look great while doing it. These would be especially helpful if you're ordering from an online retailer like SuitSupply or Indochino, and you want to make sure you've got a great fit once the box shows up.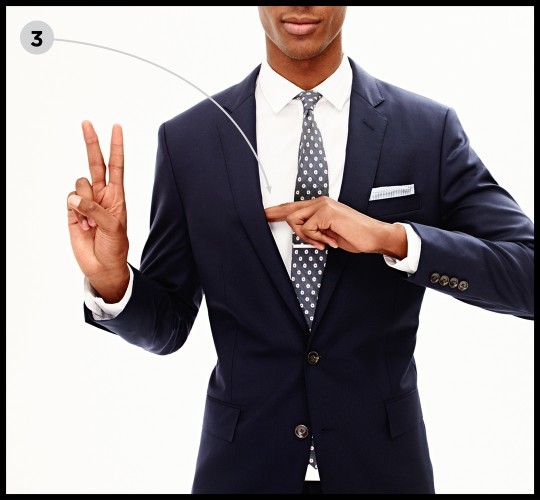 This helpful four-step system is easy to memorize and will get you a great suit every time. It comes from the J. Crew blog, makers of the amazing Ludlow and Crosby suit series. And you can check everything with a mirror and your own two hands.
Now get out there and look sharp!
How to: Find a Suit that Fits [Hello.Jcrew.com]