Now This Is a Whiskey Glass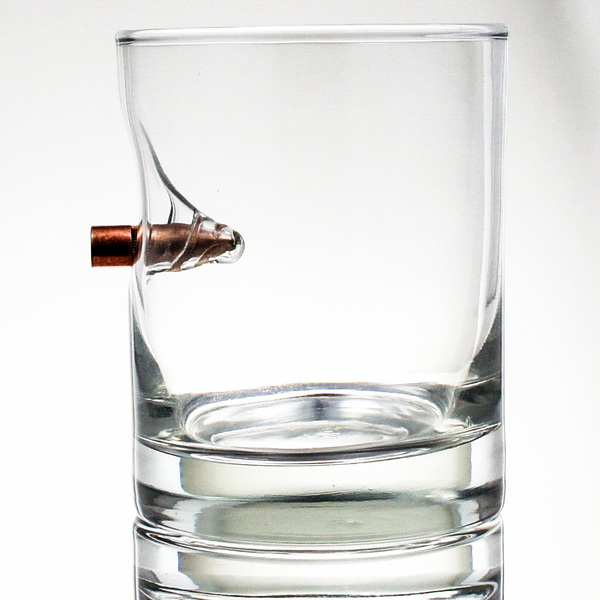 Just when I thought the wonderful world of whiskey couldn't get any better, I found this amazing glass to drink it out of. Complete with a real bullet. This killer piece (ha) is handmade with a real, unused bullet imbedded in the side of the cup. The bullet (either a 0.308 rifle or 0.45 acp handgun lead-free round) locked in well enough to survive the dishwasher and maybe even a few rowdy drinking buddies. The collection also has a matching shot glass so all your drinks can be kicked up a notch.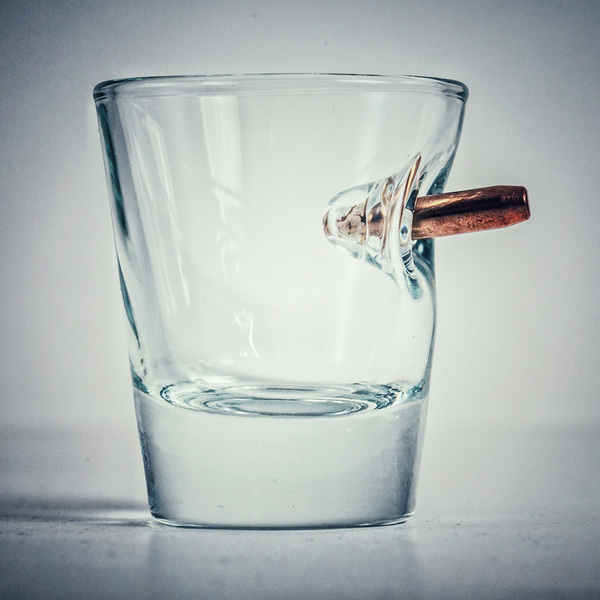 Now that you've seen the best, there really is no excuse to drink out of anything else. So head over there and pick up a set for your home bar.