Check Out Art Sculptures Made Entirely from Drywall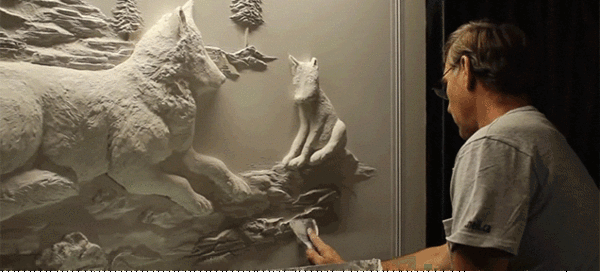 When considering the virtues of hanging art on your walls, you might want to stop and consider if it's worth just turning your walls into art. That's what drywall art sculpture Bernie Mitchell does using nothing more than drywall and basic drywall tools (plus the extra brush and spoon).
Mitchell started experimenting with his relief-based sculpting in the 1990's as a drywall finisher and is personally drawn to the animal-landscape vibe you can see in the work above.