The Morning After: How to Clean Spills and Stains from Your Recent Bash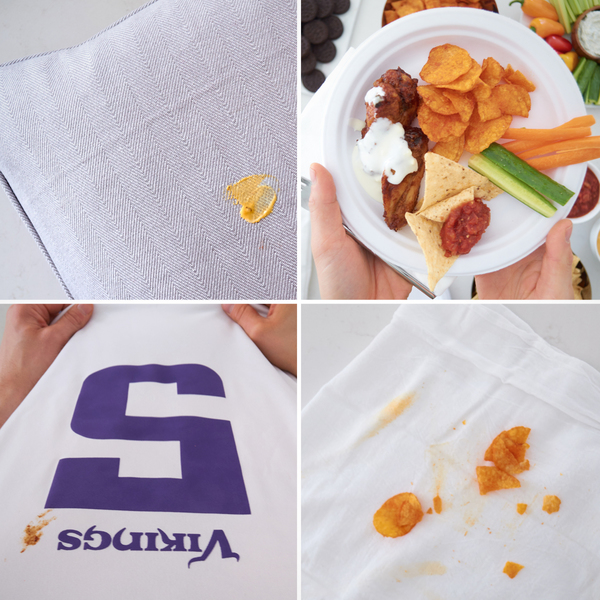 This post is sponsored by Tide. Thanks for supporting the brands that support ManMade.
So you had your big party, and everything went great (hopefully you prepped using our guide from last week). But, despite your best efforts, that brand new jersey had a run in with a chicken wing, your couch pillows got nacho-cheesed, and you have a pile of stained hand towels giving you the evil eye from across the room.
What's the next step? We tried our hand at erasing three typical party-day stains, and are happy to say the results were impressive. Read on to find out how we did it:
We're teaming up with Tide Pods to bring you tips about keeping your stuff spotless, without avoiding the fun, creative activities that will inevitably make some messes.
Tide Pods are easy and convenient to use; you just grab one for regular loads or two for extra large/soiled loads, and put it in the washing machine drum before you put the clothes in. They're super concentrated, resulting in a better clean than bargain brand detergents (which are mostly water). We tried them on a few game day party food-related stains:
1. How to Remove BBQ Sauce Stains from Your Favorite Jersey
Rule number one (and this goes for every stain) is: act fast. The longer a stain has to settle into the fabric, to harder it will be to get out. Don't be tempted to wait for the next commercial break to clean that chicken wing sauce off your chest. Clean it up now, dabbing at the stain with a clean towel to get the bulk of the material off quickly. Dab, don't smear.
An instant stain-remover stick is a great thing to keep on hand in the TV room because it allows you to pre-treat without missing a second of the game. Score!
A few more tips:
For alcoholic beverage stains, try a 1/2 tsp. dish soap mixed with 1 tbs. white vinegar, and soak the shirt in that solution for 15 minutes before washing.
Loosen the stain from the inside of the garment by rubbing with a wet, clean rag or towel.
Whatever you do, don't let the garment go through the dryer until the mark is gone. The heat will permanently set the stain.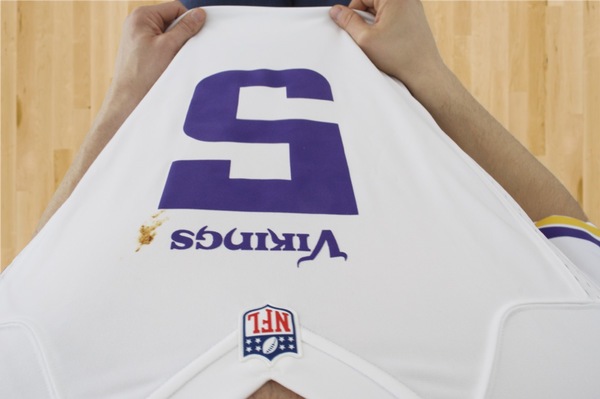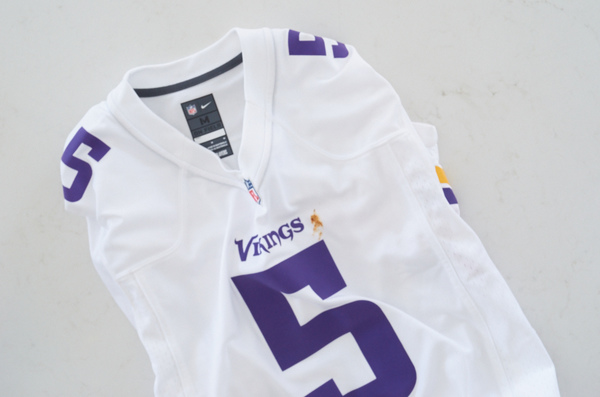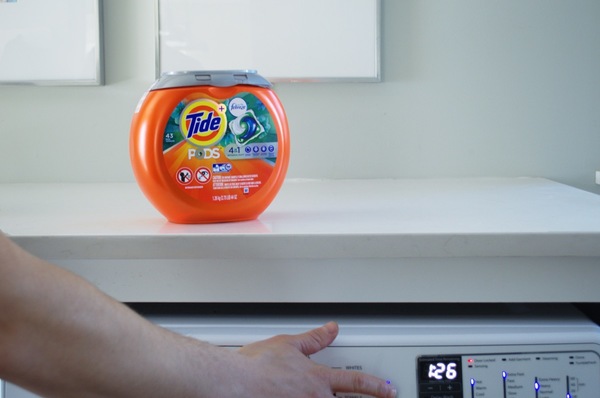 2. How to remove stains from upholstery
Even if you put all your throw pillows away (as we advised), there's a good chance someone's going to spill queso on the couch. If and when it happens, mix a tablespoon of dishwashing soap with two cups of cold water, then dab the suds onto the stain with a clean white cloth.
For pillows with removable pillowcases, take the cover off, pre-treat with a stain remover, and launder with a heavy-duty, concentrated detergent like Tide Pods.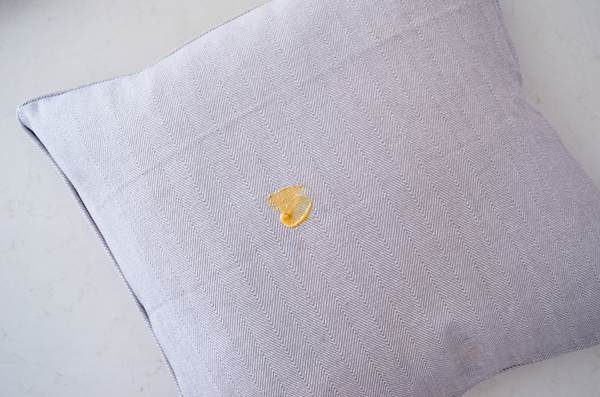 3. How to clean up your napkins and cloth towels
Good news: if you used flour sack cloth napkins for your party, you can afford to lose a few to the junk rag drawer. They're crazy cheap, after all. But you can probably salvage the ones that aren't beyond repair with simple laundering. Our greasy BBQ potato chip stains came right out with one pass through the washing machine using Tide Pods Plus Febreze. We didn't even have to pre-treat them, and there was no trace of the stain.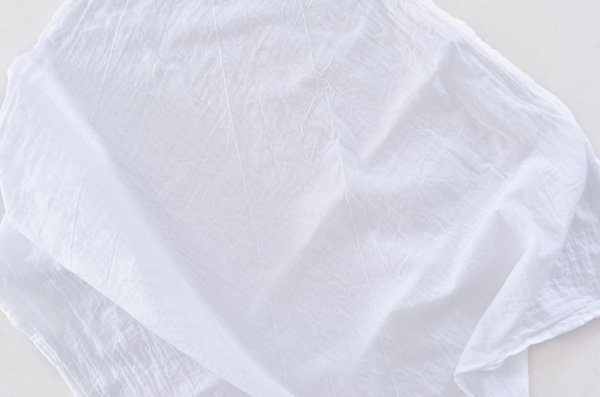 As always here at ManMade, we encourage you to get creative, enjoy time with friends, and get messy along the way. Here are few projects from the ManMade archive that are totally worth any resulting stains: