14 Seriously Tasty Burgers You've Got to Try this Weekend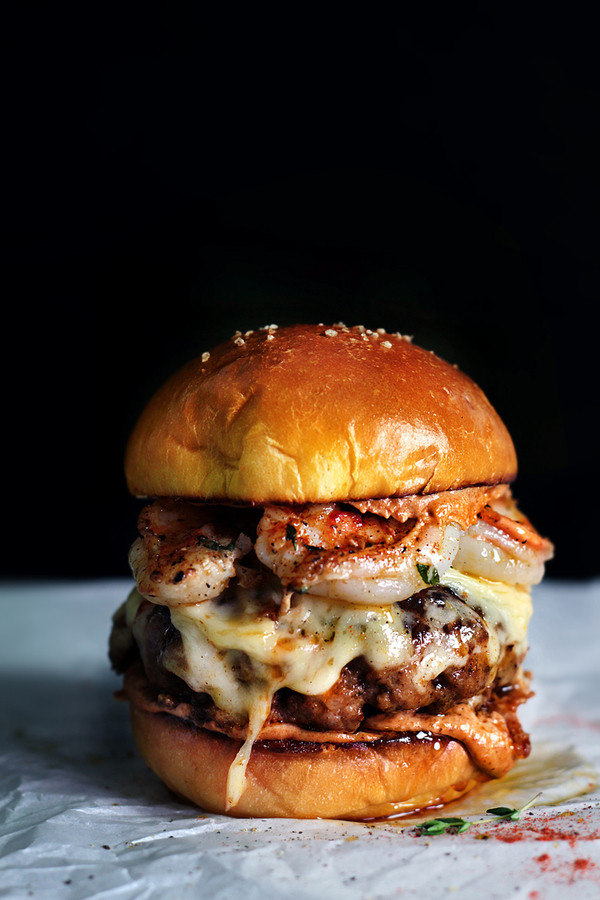 The burger is usually thought of as summer fare — the progeny of some spatula-wielding self-appointed grill master. But true burger fans know that the very best are not cooked over grill grates, but on screaming hot solid surfaces, where the rendering fat and juices stay near the patty, creating not only a crispy exterior, but the deep, caramelized, confit-like richness that defines the flavor of a great burger.
Which means, of course, that burgers are actually year-round food, and armed with a heavy cast iron skillet or griddle, a great way to spend an dark, cold evening stuck inside. If we're gonna have January, than let us always have burgers.
1. Mexican Chorizo and Garlic Shrimp Burger from Lady and Pups [pictured at top]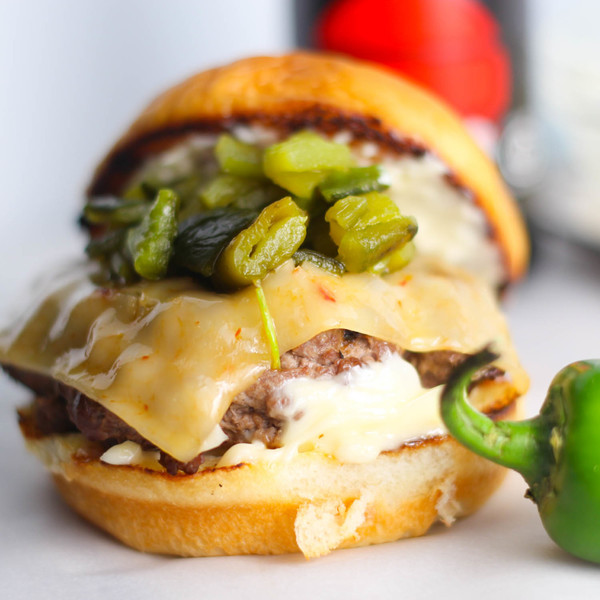 2. The Umami Burger by Erin from Platings and Pairings
3. The Insanity Burger by chef Jaime Oliver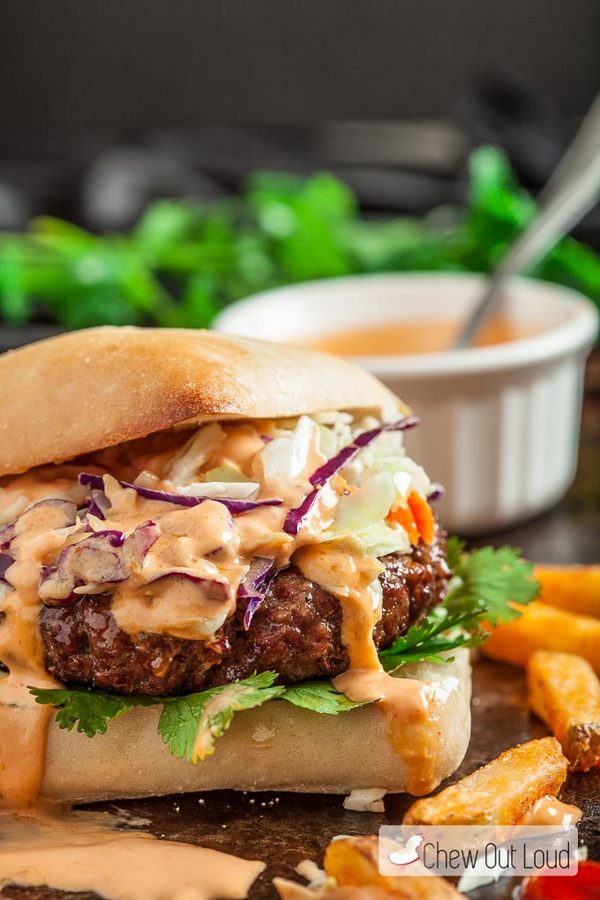 4. Asian Burgers with Sriracha Mayo from Chew Out Loud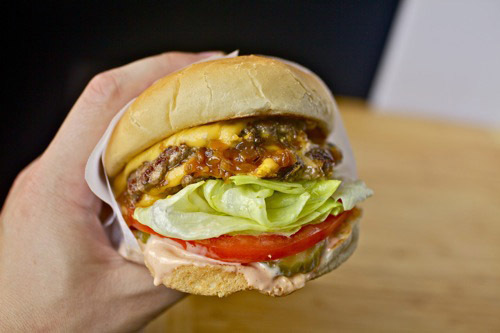 5. In-and-Out Double Double Animal Style, at home from The Burger Lab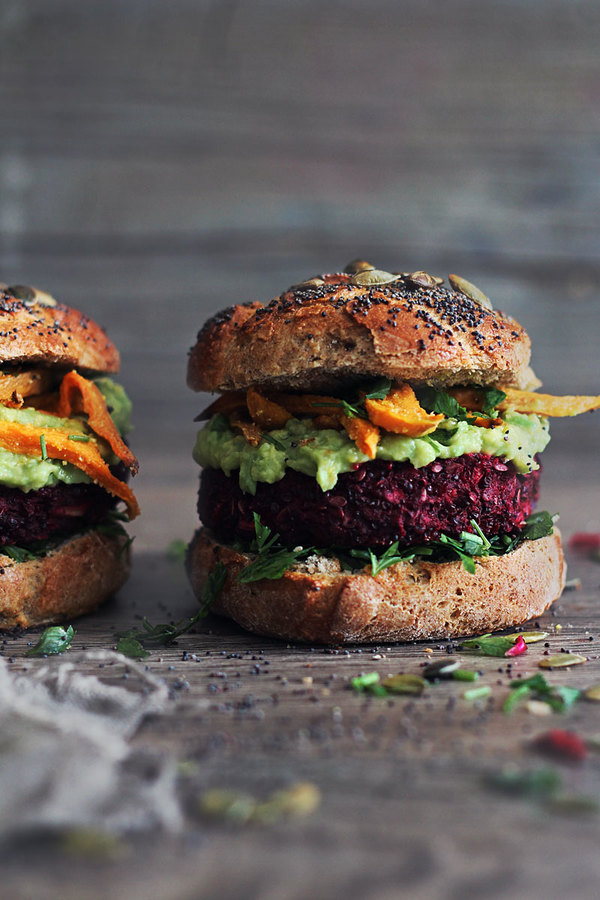 6. The Ultimate Veggie Burger from The Awesome Green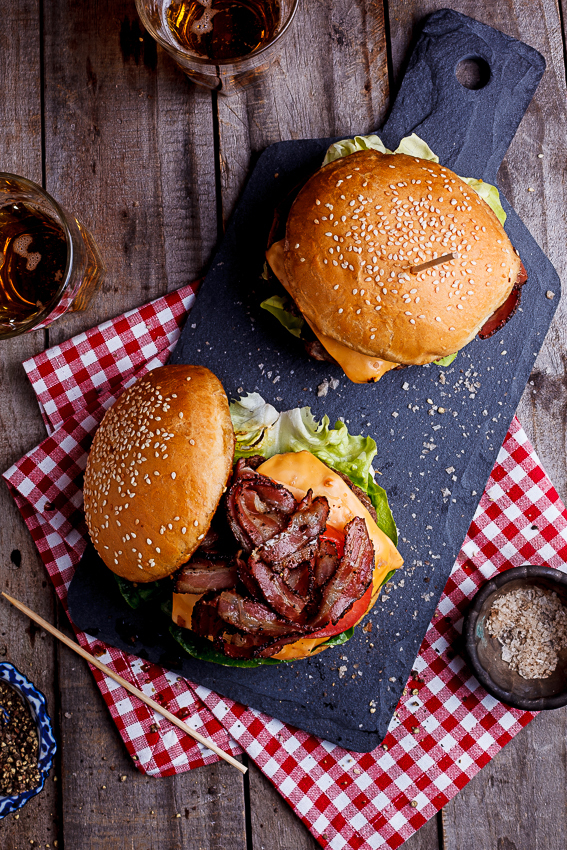 7. Classic Bacon Cheeseburger by Simply Delicious Food
8. Jameson Whiskey Blue Cheese Burger with Guinness Cheese Sauce + Crispy Onions from Half Baked Harvest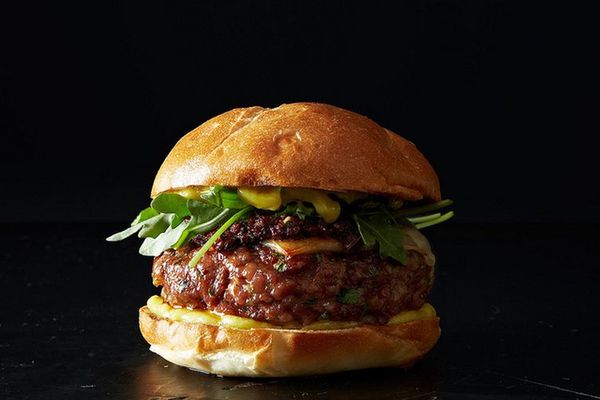 9. Grilled Pork Burgers with Bacon and Chorizo by Suzanne Goins at Food52
10. Bobby Flay's Crunch Burger at BonAppetit.com
11. Coffee Rubbed Burgers with Dr. Pepper BBQ Sauce at The Chunky Chef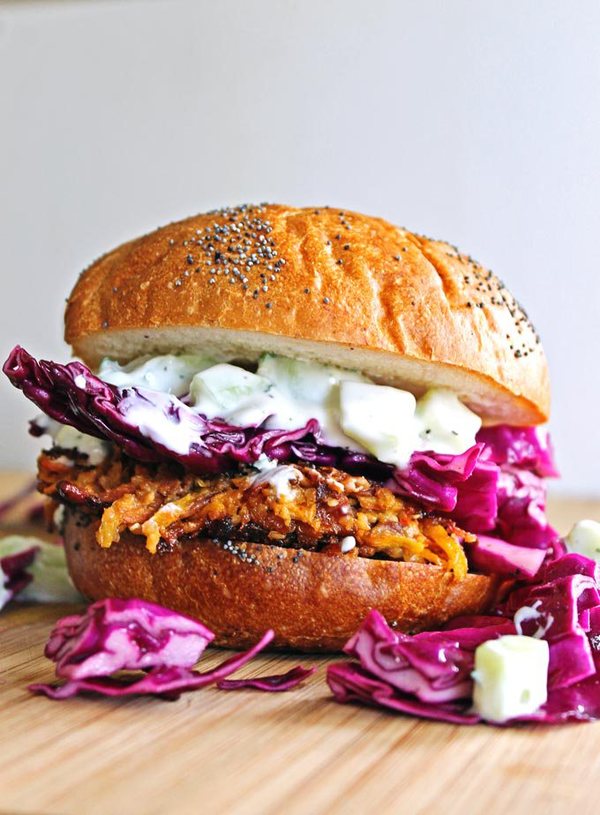 12. Carrot Tahini Quinoa Burgers with Tzatziki from the Rhubarbarians
13. Best-Ever Veggie Burger from the Northstar Cafe at The Kitchn
14. Smoky Chipotle Cheddar Burgers with Mexican Street Corn Fritters from Half Baked Harvest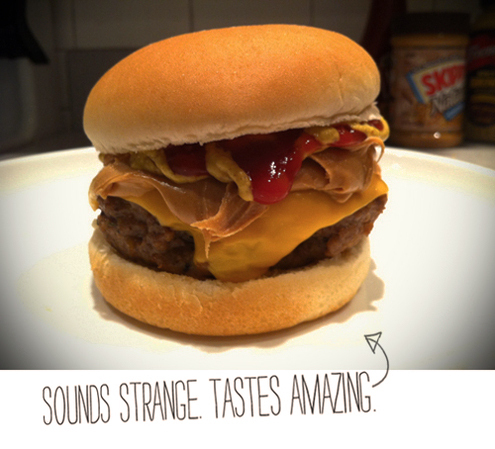 Oooo… and a bonus recipe from deep in the ManMade archives: Martin's Peanut Butter Cheeseburger. Don't knock it 'til you've tried it.
Happy Weekend.