Attention Woodworkers: This is a Really Good Deal on Adjustable Bar Clamps
Most articles on the value of clamps will begin with the old adage, "You can never have too many clamps." This one, apparently, does too. (See what I did there?) Because the truth is: you really can't.
And there's good reason to buy really nice clamps, with a wide capacity and lots of clamping pressure. But it's also nice to have some lightweight, easy-to-use clamps for medium level work – attaching fences and guides, glue ups, and holding things down on your work surface. Those you can keep at hand to make quick work of keeping things in place.
Right now, Home Depot has a great sale on that latter type of clamps. Like really great. Our suspicion is it's a leftover from the holiday gift impulse section, knocked down even more post giving season, which is a-okay with us.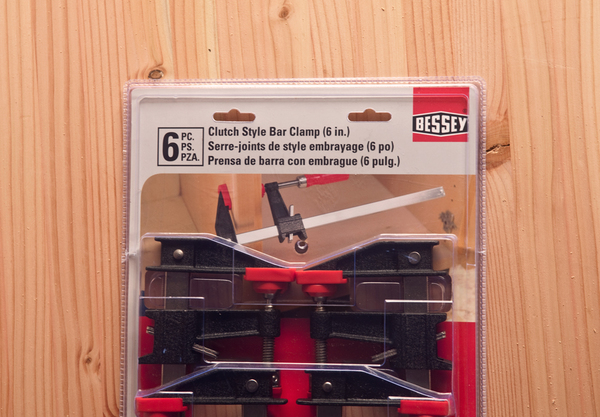 Currently, you can get six 6″ F-style clutch clamps for $15.00. That's $3.20 a piece. Sold individually, these guys normally go for $9.97. Do the math, and that's roughly 70% off.
Not surprisingly, the clamps are not Bessey's super high quality, high performance models. They have a load limit of 600 lbs, putting them in the "medium-duty" category. (Bessey's very fine parallel jaw clamps come in at 1100 lb) .They're made in China, as opposed to Bessey's higher-end clamps which are usually assembled in the USA or Europe of foreign-sourced parts. But most clamps are made in China, so that's neither here nor there on this kind of product. And we repeat: they are $3.20 apiece, in stores and online, and that's an incredible deal. That's even less than half the price of the same set on Amazon.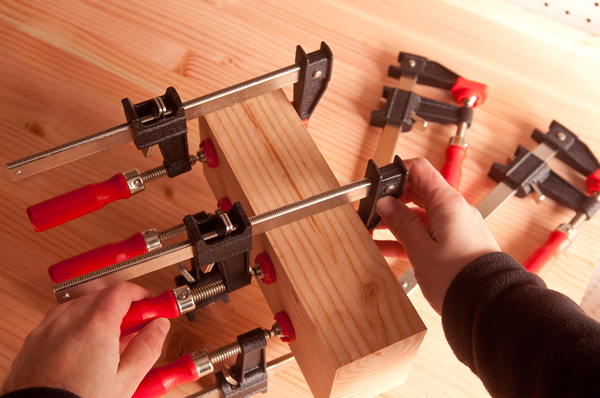 So, unless you have every clamp you'll every need, we suggest you pick up a set. We played with them over the weekend, and never had trouble with the oil residue issue from the one review. They work, and they work well. Go ahead and get two 🙂
Update for January 8th, 2015: These are still available on HomeDepot.com. It seems their site was down earlier, but you can find them easily here.